How to set up a website when you start a business: nine simple steps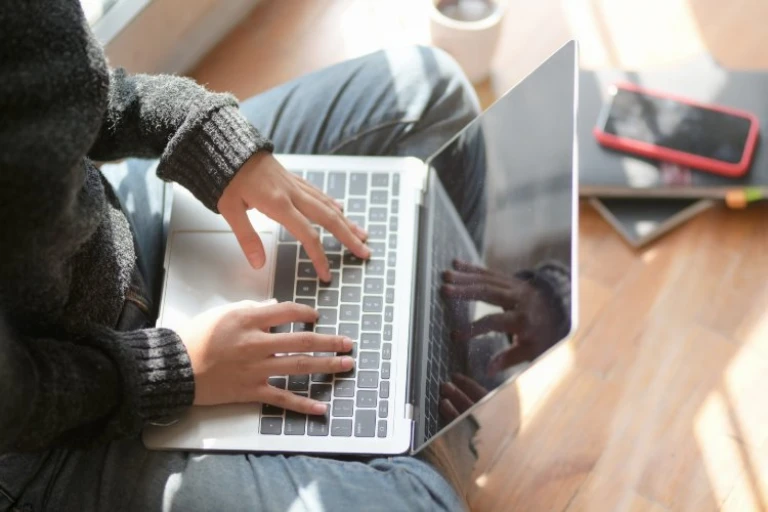 How to set up a website when you start a business: nine simple steps
Setting up a website for your small business is one of those milestone moments when your dream edges closer to reality. And thanks to modern website building software, it doesn't have to be a costly or time-consuming process. Great-looking DIY websites are more accessible than ever, meaning you can be online in no time.
Here are our ten top tips for setting up a small business website that works for you.
Consider whether you need a website
Some businesses don't need – or don't think they need – a website. Social media platforms like Facebook allow people to promote their business online without needing their own site, and can be easily integrated to Facebook Ads.
However, having your own standalone website can have several benefits, for example:
The site and all of its contents are yours

You have complete control over what you want to include

It lends credibility to your business to have a professional site

It can reach more people as it isn't restricted to members of a particular network
Decide what sort of website you need
Websites can range from single pages to full online shops. Some examples include:
a very simple single-page that acts like an advert for your business

a multi-page 'brochure' site that showcases your product or services, but doesn't sell them directly

an e-commerce site where people van view and buy your products online
Choose how to build your website – DIY or professional
If you have some technical skill and an eye for design, you might like to build the website yourself. This is increasingly easy to do thanks to website building sites like Wix, GoDaddy and SquareSpace, which provide intuitive DIY website templates. WordPress is also popular.
However, if you don't have the time, confidence or competence to build a site yourself, there are plenty of people who can do it for you.
The most cost-effective option for small businesses – particularly if you only need a brochure site - is to hire a freelance web designer. Usually working alone, from home, they don't have the overheads of a web design agency and can keep costs lower.
If you need a bespoke e-commerce site, a specialist web design agency might be your best option. This can be costly but it is worth paying professionals if your business is processing financial transactions and people's data.
Buy a web address and hosting
When you have a website, you'll need:
Hosting – somewhere for the website to 'live' online

Web address – aka URL or domain name – such as transmitstartups.co.uk
Both cost money and will be renewable on a regular basis (annually or every few years).
You can often buy them together through sites like GoDaddy.
When choosing a web address, make sure you get something meaningful, memorable and distinct.
You don't want to spend the rest of your life spelling out a long, complex web address. And you certainly don't want people visiting your competitors by mistake. Try to include your 'keyword' in your web address to help with search engine optimisation.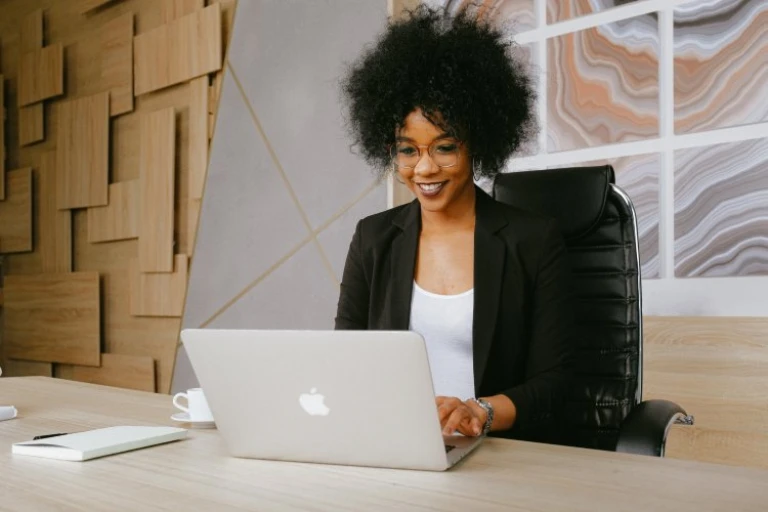 Plan your website content (around your customer!)
Don't make this common website mistake
A mistake that many businesses make is thinking their website is about them. It isn't. It is about your customer. Your website content needs to focus on your ideal customer:
what they need to know

addressing their pain points

removing any barriers that stop them purchasing

getting them to their goal as easily as possible
Include top tasks on your website homepage
Your homepage is your gateway to the rest of your site. It should address the 'top tasks' of your visitor. This simply means you need to work out what most visitors will want to do on your site and make sure they can do so easily from your homepage.
For example, top tasks for visitors to a restaurant website might be:
View a menu

Find out opening times

See any special offers

Get the address / phone number
So these should be easy to do from the homepage.
Imagine you're a visitor to that site, hoping to see a menu and book a table for that evening, but the homepage contains a long history of the family and their background in the restaurant business. You're unlikely to stick around.
Provide a simple user journey
We're an inpatient bunch online, expecting websites to offer immediate and obvious access to what we need.
Ideally users shouldn't have to click more than three times to complete an action – such as finding your menu or location.
Plan the 'user journey' through your site to make sure it is customer-focused and easy to follow. Make sure there is a clear navigation menu to help people find their way around.
Write for mobile devices
50% or more of website traffic now comes from mobile devices. That means small screens, fast scrolls and lower comprehension levels. So you need to write with that in mind.
Keep writing concise

Avoid long words and sentences

Keep paragraphs to a few sentences max

Use images to break up text
Include calls to action
A call to action is the thing you want someone to do on your page. For example 'View menu' or 'Book a table'.
Every page should lead to a call to action – either to move the visitor towards a desired goal or to keep them on the site a little longer until they're ready to complete a goal.
Make space for content marketing
'Content' refers to things like blogs, articles, guides, videos, downloadable checklists etc. Try to make space for this on your site and create regular content to publish. This not only helps with search engine optimisation (see below) but it also gives you stuff to share on social media and attract people to your site.
Make sure your website can get found online
SEO
There are lots of ways to get your website found online. The one that causes most confusion and trepidation is search engine optimisation. This is the process of optimising your website content and structure to help search engines – like Google – find it and include it in their search results. Check out our article of SEO for startups for more information on this.
Places to promote your website
Make sure you include your web address on everything you put out in public. For example:
email signature

business cards and stationery

printed marketing materials

social media 'About' sections

social media cover images

social media posts

vehicles and signage

adverts
Promote your website on social media
Social media sites like Facebook, LinkedIn and Instragram can be a great way to drive traffic to your business, especially if you have good content to share. Try publishing an article or blog post on something relevant to your audience every week or fortnight, then sharing it on social media.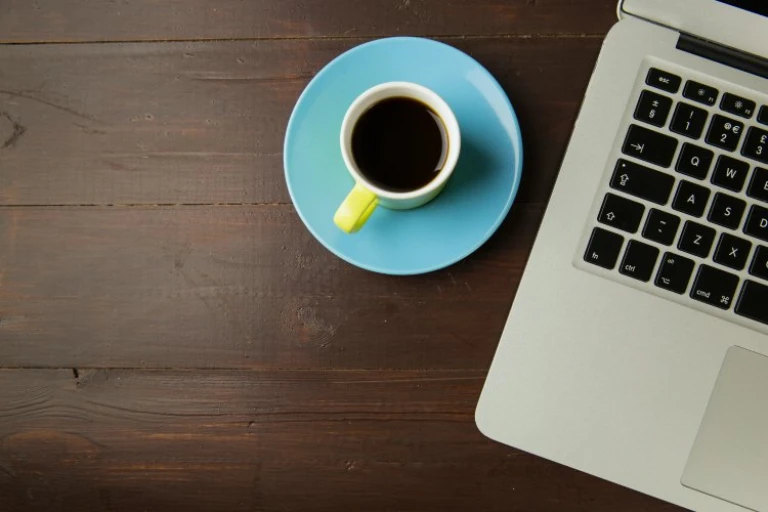 Turn your visitors into subscribers
Website visitors are wonderful but subscribers are even better. Subscribers are people who sign up to receive news from you, usually via email. Once you have their permission to contact them, you can send promotions directly to their inbox, helping move them towards a purchase or turning them into repeat customers.
To do this via your website, include a 'sign up' form on your site, offering something of value to your visitors, such as discount coupons, regular news or special offers.
You could also offer something called a 'lead magnet'. A lead magnet is something you offer to people in exchange for their email address, such as an ebook. Like our free ebook on starting a business!
Don't forget GDPR. If you're collecting people's data, you must be registered with the Information Commissioner's Office and have the relevant privacy policy and procedures in place to protect people's data.
Monitor your website's performance
Once you have your website up and running, it makes sense to know how effective it is. Depending on how you've built your site, there may be different options available to you. For example, website builders like Wix often include basic analytics that show you the number of visitors etc.
However, the big daddy of website data is Google Analytics. Anyone can sign up for this and it will give you a wealth of information about where your website visitors come from, what they do on your site, and anywhere you're losing them.
This can help you plan improvements to your site. For example, if you lose a lot of visitors on a certain page, you can review what the problem is and change things around.
It is really important to maintain your website. You can't just publish and forget about it.
Search engines rank websites more highly when they're regularly updated

Out of date information can mean you lose customers and credibility "We're delighted to be the 2000th loan recipients!"
JO CARTER – DUKES GASTROPUB
Entrepreneurs Backed
10962
APPLY FOR A START UP LOAN