One Year On with Subsafe Audio Ltd
Subsafe Audio Ltd
are an audio protection company that have gained a background in the entertainment industry for over 20 years. Founder and CEO Stuart Mclennan came up with the idea for Subsafe Audio after the purchase of some expensive equipment for his successful Glasgow based entertainment company.
Investing in some high-end speakers and subs, he began using them whilst entertaining at a prestigious corporate ball and noticed guests perching their drinks precariously on his expensive sound equipment. Worrying that the drinks might get spilled over the equipment, he began a request to guests to keep their drinks away, via paper signs. These requests were duly ignored, so Stuart later searched the internet for a solution to his problem, without success.
After further discussions with his father, Stuart arrived at the idea of a pyramid shaped product to protect the equipment. That was back in 2012 and the company haven't looked back and continue to grow as a business. Stuart shares with us today some of his experiences since starting up in business and how Transmit Start-Ups helped shape his entrepreneurial dream.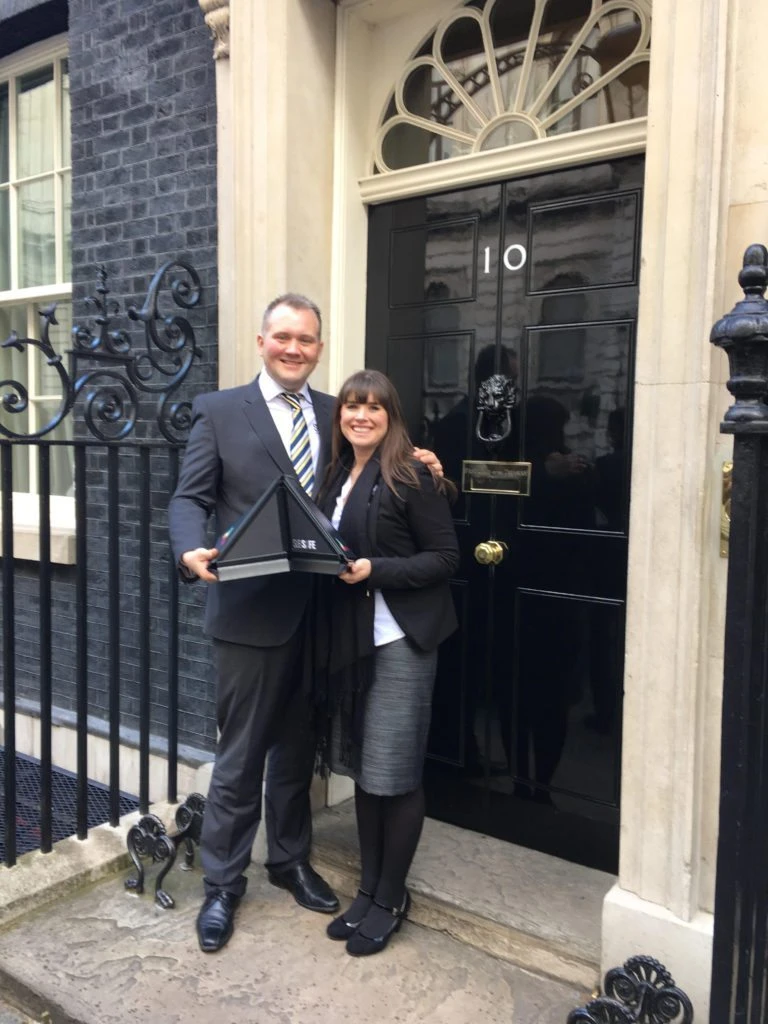 What is the nature of your business and why did you choose a Start Up Loan over other types of finance?
Subsafe Audio Ltd designs and makes protective covers for speakers to stop people putting drinks and other damaging items on top of subwoofer surfaces. This is a real annoyance for bands, singers and DJs as their valuable equipment faces an ongoing battle from guests placing drinks on their surface. It is ran by myself and my partner Laura.
We chose Transmit as we felt they offered the best rates and level of service at a time when we needed a massive help financially, as well as general business advice.
Our mentor Ian Straker has been such a source of brilliant advice!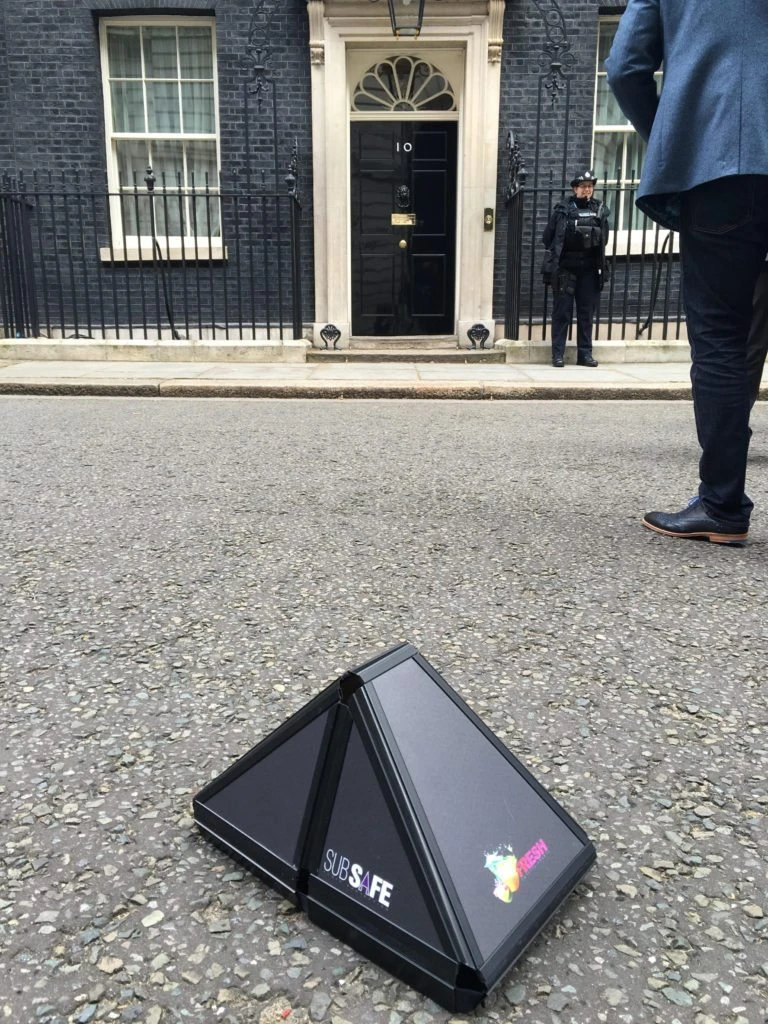 What has your business achieved over the last year? What is your favourite success story to date?
The biggest achievement for us is to actually be launched and have customers purchasing our products. The feedback from all of them have been extremely positive and encouraging.
Our favourite moment was Laura and I being invited to Downing Street by Transmit to meet Mr Daniel Korski, who heads the government's entrepreneurial programme. He told us that our product is great and thinks it's a great idea. Thank you Transmit (can we go back?!)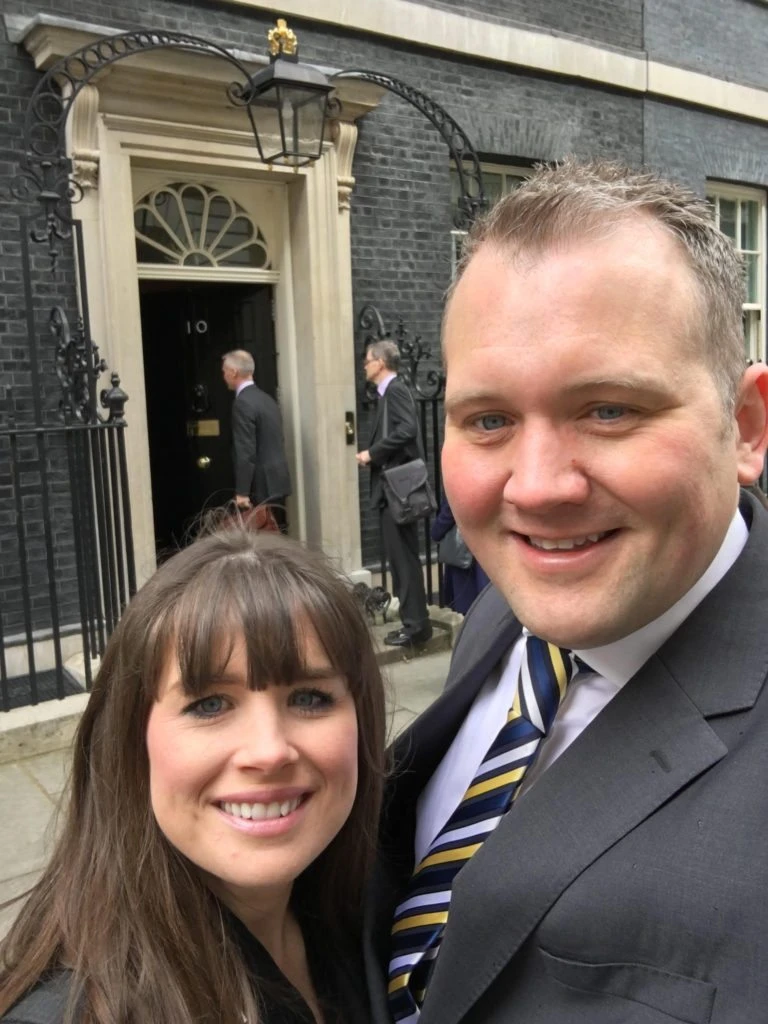 What have you learnt from the first year in business? Is there anything you would do differently?
We have learnt so much and the product itself has evolved even in the last year. I think I have learned that new processes and systems have had to be put in place to protect the business as well as progress it. Every day is a learning curve and we are constantly finding new ideas and ways to do things.
I think having hear processes in place earlier would have helped us make a better return and not offering our initial customers free postage would have helped to.... Australia isn't cheap!
Would you recommend a Start Up Loan from Transmit Start-Ups to other businesses? How beneficial was the free business support?
I can not praise Transmit any more than I can! They are such an essential part of any start up, both financially and with business advice. The free advice has been amazing and keeps you focused but also gives you new ideas.
If you could give one tip to a new entrepreneur, what would it be?
My one piece advice is if you are designing a product and think that it will be ready for a certain date, chances are that you probably won't! I thought Subsafe would be ready in months but here I am 4 years later, still growing the company. I thought I would be a millionaire by now but as long as I am by 40, I'll be happy.
If you are inspired by Stuart's enthusiasm and perseverance, register with us now and look into the next steps steps into setting up your own business.
"We're delighted to be the 2000th loan recipients!"
JO CARTER – DUKES GASTROPUB
Entrepreneurs Backed
10962
APPLY FOR A START UP LOAN