Transmit Start-Ups Awarded Feefo Gold Trusted Service Award 2018
HOME / Transmit News / Transmit Start-Ups Awarded Feefo Gold Trusted Service Award 2018
We're delighted to have been awarded the Gold Trusted Service Award for the second year in a row by global, independent ratings and reviews provider, Feefo.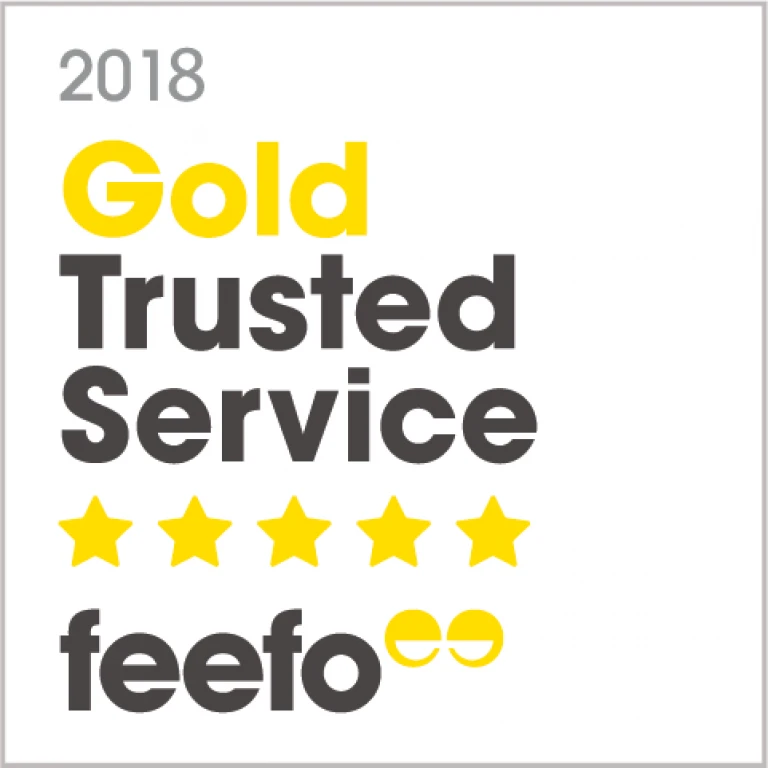 Feefo's Trusted Service awards are given to businesses that deliver great experiences for their customers and share these experiences through verified reviews. These awards are now recognised globally and exemplify the trust that customers have for our business.
The Gold Trusted Service award is given to businesses that use Feefo to collect ratings and reviews and meet a set criteria. To earn the award, a business must attain a score of 4.5 and above, and collect at least 50 reviews.
We are happy to say that Transmit Start Ups has maintained an average score of 4.8/5 and collected 108 reviews over the past year to achieve this! We now have 286 verified independent reviews on Feefo, 282 of which are 4 and 5 star.
Andrew Mabbutt, Feefo CEO said "Congratulations, you have achieved the high standard required to win the Gold Trusted Service Award 2018! We're delighted to award you our most prestigious accolade."
Below are just a handful of our most recent reviews on Feefo, but we'd welcome you to read every single one of them
here
.

Very good service,they deliver exactly what they promise. Quick and efficient services.Many thanks to Ian Thompson my business advisor for his great support in putting my app together. I have recommended Transmit to 3 people within a week.

I can honestly say that without the help form transmit I would have never been able to achieve my dream. They were very helpful with everything.i can't praise them enough.

Personal, professional, on-time, accurate guidance to get my company off the ground. I am looking forward to working with my mentor and will be feeding back my experiences to the DWP mentor who guided me through the first part of the process. Splendid service and if all small businesses had such advice and assistance, GDP would go through the roof!
If you've gone through the process of applying for a loan with Transmit Start-Ups, keep an eye out for an email coming from Feefo with instructions on leaving a verified review! We are always looking to improve our service in any way we can, so all feedback is very welcome.
Want to know more about applying for a start-up loan and the business mentoring services we provide? You can read all of our reviews
HERE
, find out more about our services
HERE
or simply get in touch with us on 0191 490 9328 or email at
info@transmitstartups.co.uk
"We're delighted to be the 2000th loan recipients!"
JO CARTER – DUKES GASTROPUB
Entrepreneurs Backed
10962
APPLY FOR A START UP LOAN