WHAT WE DO
Loans. Support. Mentoring.
Transmit Startups is a national delivery partner of the British Business Bank for Start Up Loans, a government-backed scheme to encourage new entrepreneurs.
We provide low-interest Start Up Loans to businesses and individuals across the UK. Each director or partner can borrow up to £25,000 and you have up to five years to repay the money.
We also provide free business planning support and post-loan mentoring for up 12 months so your money has maximum impact.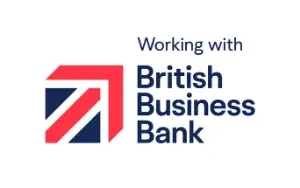 WHY TRANSMIT?
Find your perfect fit with a loan provider that's proud to be different
FIND YOUR TRIBE WITH TEAM TRANSMIT
We've helped thousands of businesses. None are the same. So why settle for same-old-same-old service? Like you, we're different.
BENEFIT FROM OUR EXPERIENCE
Many of us have started businesses ourselves. We've been there, done that. Our expert knowledge comes from personal experience.
MAKE US PART OF YOUR DREAM TEAM
If you need help, our expert loan advisers are with you every step of the way. We'll help you develop your growth plan and apply.
SUCCESS STORIES
Transmit Startups has helped thousands of people to set up thriving businesses across the UK.
Here are just some of their stories.
WHAT'S HAPPENING?
Latest News from Transmit Startups
"Transmit Startups helped me open up my new shop – we are getting new customers every day"
FRED TAGNE – LA PETITE CRÊPERIE
Entrepreneurs Backed
10962
Apply For A Start Up Loan