What to expect when applying for a business loan
HOME / What to expect when applying for a business loan
When you're applying for a business loan, you might feel anxious, especially if there's a lot riding on the decision.
However, the process itself isn't something to be scared of. You'll need to prove your suitability as a borrower and show how you plan to use – and repay - the money. Follow our step-by-step guide to applying for a business loan, to put you on the path to approval.
STEP 1 : Write a business plan
STEP 2 : Work out how much you need to borrow
Borrow what you need, not what you want
The next step is deciding how much to ask for. It can be tempting to ask for as much as you're eligible to borrow.
But remember, you'll need to pay it back!
So, work out an amount that is enough to meet your growth plans, but not so much that you'll struggle to make repayments. Check out our article on how much it costs to start a business.

Our veteran business advisor Tony – who has supported loans of over £12m to 1,000 people – says:
 'Need is the operative word here. Not "nice to have". Don't go over the top and budget for a £500 office chair when a £50 one will do the job. Don't buy a brand new £25,000 van if you can find a reliable secondhand one for £5,000.'
Prepare a cash flow forecast
Don't forget that cash flow may vary from month-to-month. Invoices are usually paid in arrears, so you may have to meet upfront costs before you receive payment.
You'll need to be sure that you'll always have enough in the bank to meet your monthly loan repayments or you could face financial penalties from the lender.
Preparing a cash flow forecast will help you understand how money moves through your business and decide how much you can afford to repay each month.
Take a look at these articles for more information:
STEP 3 : Check your credit history
Responsible lenders – ie the ones you want to deal with – will expect you to pass a credit check. This can feel punitive but it is to protect you. Nobody wants to offer a loan to someone who will end up in financial difficulties as a result.
There is no set credit 'score' that means you will or won't be approved. But lenders will look for indications that you have successfully borrowed and repaid money in the past. They'll check for defaults on past payments for loans, credit cards, store cards etc.
Knowing your credit history in advance means that you can avoid making an application that is destined to be rejected.
Take a look at our eligibility guide that answers the million dollar question: Am I Eligible for a Business Loan?
You could even go away and work on improving your score before applying. A poor credit history can be trumped by a new improved credit history. If you've had credit issues in the past but now got your finances in order, you could still be eligible. It is worth asking your chosen lender in advance.
Apps like Experian and Equifax will show you your credit score for free, but you may need to pay for a more detailed report. Other apps, like ClearScore or Credit Karma – will give you a basic report for free.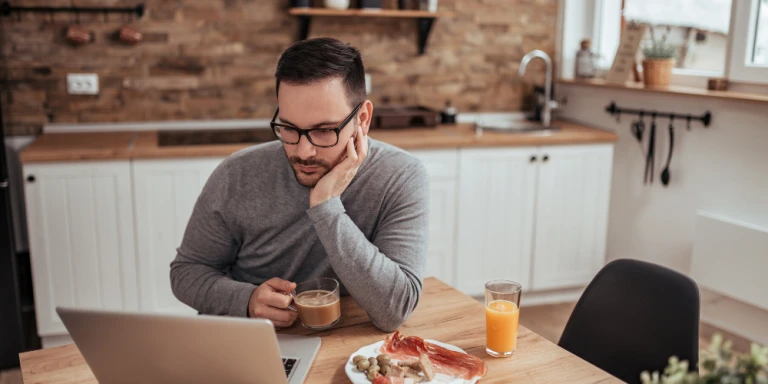 STEP 4 : Research lenders
Once you know how much you want to borrow and have worked out how much you can afford to repay, it is time to research lenders.
There are lots of different business finance options out there, from high street banks to startup loan specialists, online banks and peer-to-peer funds.
All of them will have different:
terms and conditions

eligibility criteria

interest charges

repayment terms
Decide who you want to deal with, what benefits they offer you and your business, and shortlist lenders to explore further.
Think about things like:
interest rate

reputation as a lender

availability of payment holidays

any deposits or security required
Don't forget that whenever you apply for a loan, a credit check is run. This can leave a footprint on your credit report. Too many credit checks can negatively impact your credit score. So choose your lender carefully and make sure you meet their eligibility criteria (see below).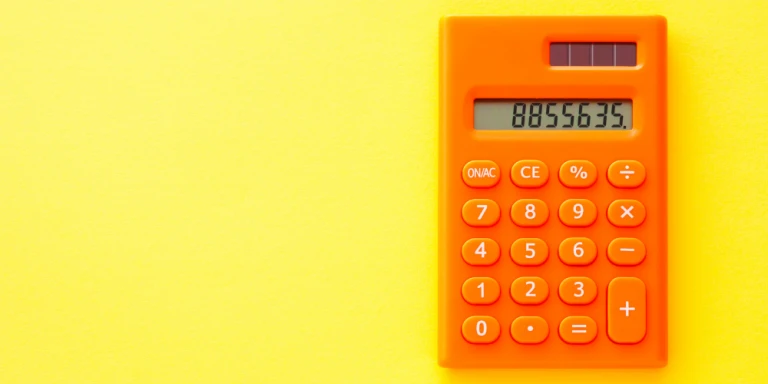 STEP 5 : Work out how much it will cost you
How much does it cost to get a business loan?
Once you've shortlisted your lenders, you can work out how much your loan will cost you with each of them.
Many lenders will have a loan calculator on their website – we do – which shows you the monthly and overall cost of your loan.
You should be able to adjust your borrowing amount and loan duration to see:
What you'll pay each month

How much interest you'll pay overall
For example, a £5,000 loan over 24 months at 6% means you'll repay £221.25 a month and £5,310 overall.
That means you'll pay back £310 more than you borrowed. This is the overall cost of the loan.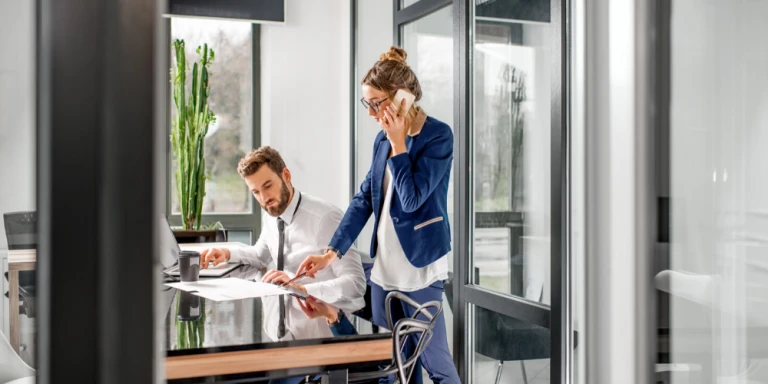 STEP 6 : Check your eligibility before you apply
Am I eligible for a business loan?
If you want to check you are eligible before you apply, many lenders let you. You'll often find their website will have an eligibility checker that can pre-qualify you to apply, without running a credit check. Read our guide to business loan eligibility to discover more.
If you suspect you might not be eligible, do some research. There are specialist lenders that will consider people with different challenges.
For example, people who have had poor credit in the past, people who are currently accessing benefits, and businesses without any prior trading history.
Take a look at Start Up Loans.
Wondering if you'll be eligible for a business loan?
Read our guide to business loan eligibility. Find out how trading status and credit history might affect your eligibility.
STEP 7 : Get your paperwork in order
What paperwork do you need for a business loan?
Most businesses want a decision – and the money – as soon as possible. One way to avoid unnecessary delays is to have all of your paperwork in order before you apply.
You'll need to have:
Your latest accounts (if you're already trading)

Recent bank statements

Relevant identification documentation
Your latest accounts
If you are already trading, have your latest accounts available. Read this article if you're not sure what accounting records to keep.
If you haven't been trading long enough to have formal accounts yet, prepare your own records for the last three months. Include:
How much income you've generated each month

How much you've spent in order to do it

Your monthly profit (income minus expenditure)
If you haven't started trading at all, and are looking for a loan to start a business, you may need to apply through a specialist Start Up Loan provider. They won't ask for accounts but will want to see realistic revenue projections – the profit you predict you'll be able to make.
Bank statements
Lenders will want to see the last three months of business bank statements. You should also have your last three months of personal bank statements handy too, just in case.
Usually – unless you're applying for a loan with your existing bank – you'll need official statements that include your name and address.
If you bank online and don't receive paper statements, you may have to request these, so do this in advance.
Identification documents
 Lenders have a legal duty to verify your identity, so they'll need to see photo ID and prove your address.
Typical forms of ID include:
your passport

driving license photo card

credit or debit card

bank statements / utility bills
Check that your ID documents are all in-date, feature your legal name and your current address.
Other information
There may be other information required to assess your application. These will depend on the nature of your business. For example, if you are proposing to buy an existing business or franchise, you may need to submit additional information relating to that.
Speak to your lender in advance
Try to speak to your chosen lender in advance of starting your application, to make sure you understand what's needed.
At Transmit Startups, we have a triage process where we help you get everything prepared in advance. Our helpful business adviser Dan – who talks to all applicants in advance of their application – says:
'To avoid any delays, prepare your documents carefully. They are going to be used to approve a loan so they have to be 'document standard'. That means photos need to be taken carefully, bank account details need to match. Most people have more than one account these days so check that twice.'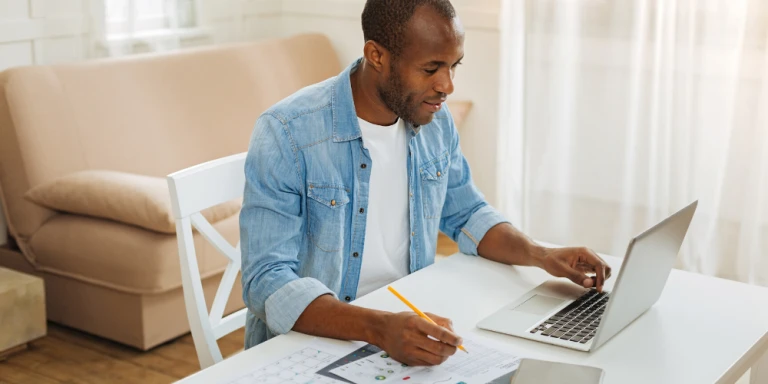 STEP 8 : Complete your application
How do you complete a business loan application?
To apply for a loan, you'll have to fill in an application form. This might be a paper form or online.
It will usually include questions on:
Your personal information

Your business information – purpose, structure, trading history, future plans

How much you want to borrow

What you'll use the money for

Your financial position and ability to make repayments
Talk to your lender, if invited to
You may be invited to talk through your loan application with the lender. This might bring you out in a cold sweat but, armed with your business plan and a sound understanding of your financial information, you'll be fine.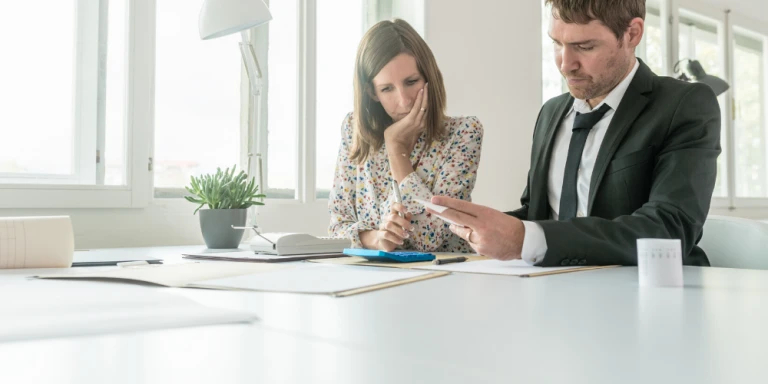 STEP 9 : Wait to hear back
How long does it take to get a decision on a business loan?
Once you've submitted your application, you'll have to wait to hear the outcome. Bad news travels fast and a rejection can be very quick, especially if you fall foul of robot decision-making. Some banks will issue a fairly instantaneous 'computer-says-no' decision.
Other lenders use humans, not robots, to individually assess each application on its merits. This can mean it takes a little longer to get an answer. But you know your application has been reviewed and all angles considered. 
An approval may take anything from a day, to a week, to longer. To make sure you don't waste time anxiously waiting by the phone, ask how long it will take when you apply.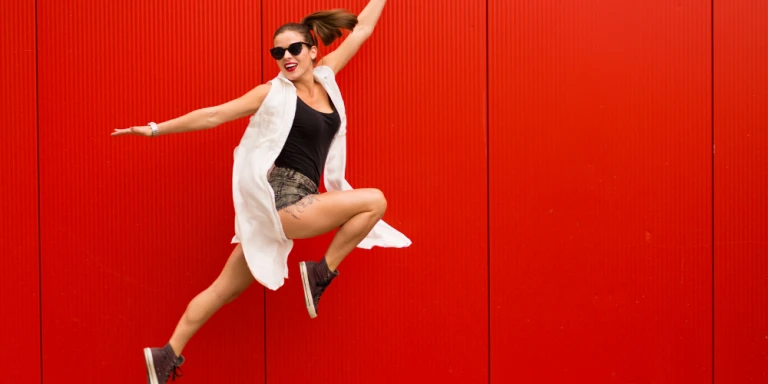 STEP 10 : Do a happy dance (hopefully)
What happens when a business loan is approved?
Hopefully, you'll get the outcome you want, and your loan will be approved.
You'll receive a notification from the lender and they'll let you know when the money will be in your bank.
Accessing the loan is called 'draw down'. This means you have received the loan and any interest will begin to accrue.
Unless you have agreed an immediate repayment holiday, you will need to start making monthly repayments straight away.
What happens when a business loan is declined?
If you aren't approved for your business loan, it is a good idea to ask why.
There may be reasons that are specific to the lender you selected. In which case, you may be able to apply elsewhere straight away.
Alternatively, you may have been declined because of an issue with your business plan that you need to address. Although it is disappointing to be turned down, it may surface an issue that you can fix. Or it may mean you decide to review your business idea altogether.
Remember, business is all about the ability to bounce back from the unexpected. Getting rejected for a business loan might be the catalyst you need to improve your plan and move on to an even better idea.
Our Start Up Loan calculator can help you check how much you could be eligible for.