Can you guess these logos? The answers!
HOME / Business Planning / Can you guess these logos? The answers!
Ok, we're done, it's answer time...)
Let's look at the logos again, alongside their true form.
Answer 1: Heinz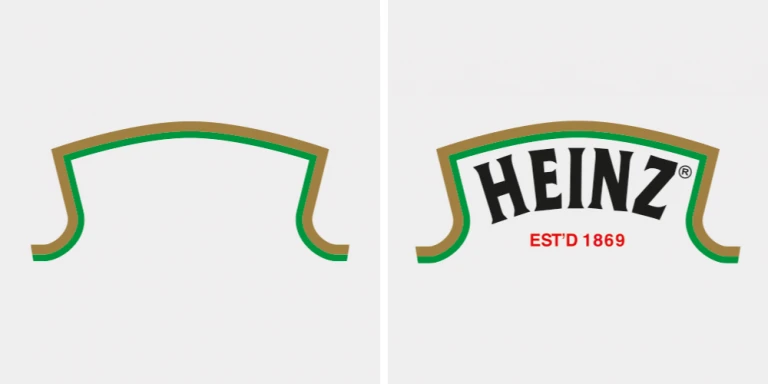 Presenting a brand consistently across all platforms can increase revenue by up to 23%, according to Forbes.
The classic Heinz logo is based on the shape of a keystone. This is because the brand is based in Pennsylvania, the keystone state. The curved shape is used across all of its products and so when colours are changed (as might be done for say, a bottle of tomato ketchup compared to a can of soup), we can still recognize the outline and that familiarity brings with it feelings of trust and confidence.
Answer 2: HSBC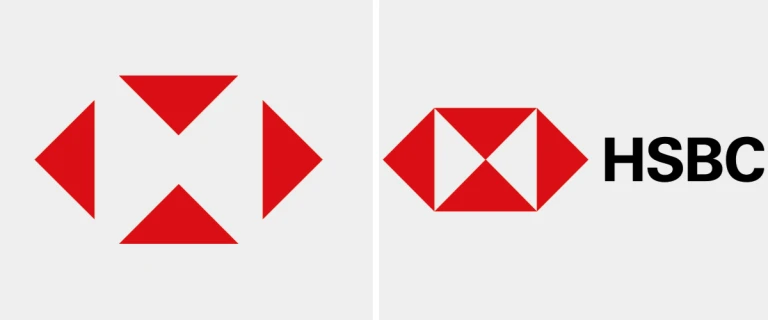 The HSBC logo was unveiled in 1983 and represents a uniform brand identity. As with Heinz, the company operates under a single brand name and logo all over the world. They believe in capital strength, strict cost control and in building long-term relationships with customers. This can be seen reflected in their simple but strong logo. Based on the bank's original house flag, which was in turn based on the cross of St Andrew, the red and white hexagon symbol does an excellent job of representing the company's reputation for precision and excellence.
Answer 3: Instagram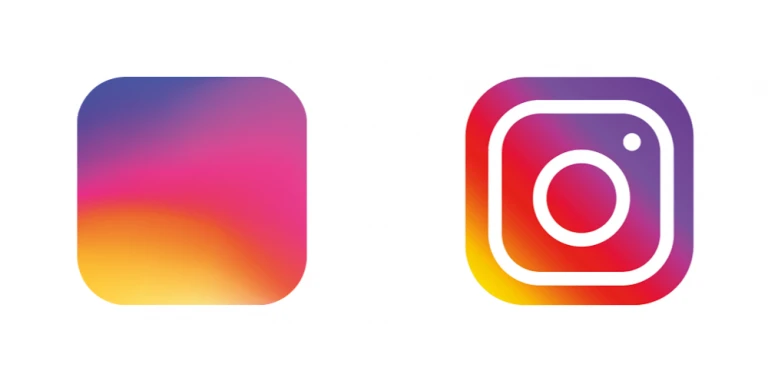 Colour improves brand recognition by up to 80%. If you recognised the Instagram medley of colours, then the logo has done its job well. When Facebook bought Instagram for $1billion in 2012, they kept the logo for another 4 years, but decided to revamp in 2016 – to quite a bit of uproar at the time. From a retro camera icon using muted shades of brown with a small splash of colour in the top left corner, to a bright and simplified symbol that appeals to its target demographic. Instagram's worth has now been estimated at $100 billion, so it's doing something right!
Answer 4: Netflix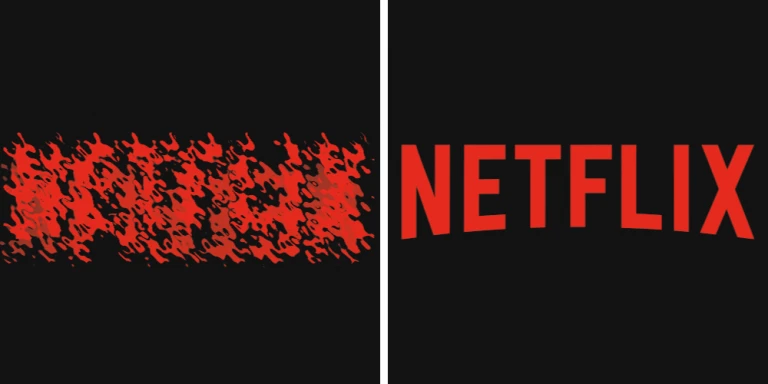 The Netflix logo has changed a couple of times over the years, evolving with the brand as it has moved from a film renting service to a streaming service making its own programmes. The simplistic design reflects the ease of use and the red block letters are reminiscent of old Hollywood and the 'red carpet'. Netflix has built up a trusted and reliable brand, so to see the logo distorted into a jagged shape may have instigated an uncomfortable feeling.
Answer 5: Tesco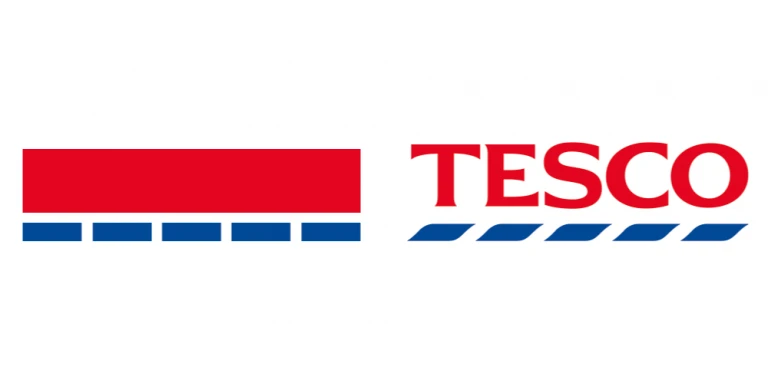 One third of the world's top 100 brands use the colour blue in their logo. It was a clever choice when Tesco added a blue strip to the red font in the Tesco design, as these colours are familiar to the British public through the British flag. The red conveys prosperity and happiness, the blue represents excellence and trustworthiness.
The font was exclusively designed for Tesco, ensuring that any word written in it will remind the public of only one supermarket chain.
Answer 6: M & S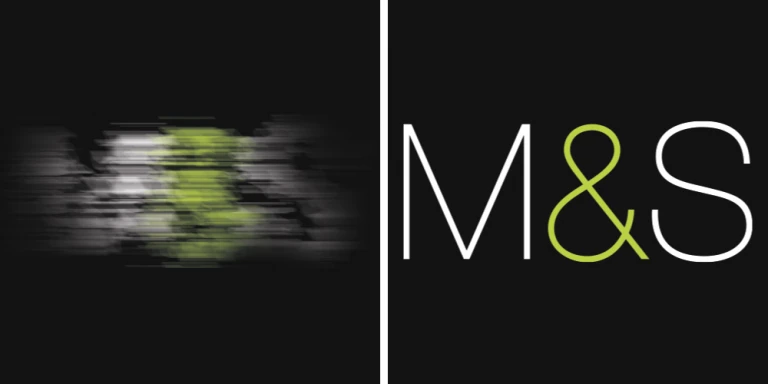 Marks & Spencer is one of the oldest brands in the UK. With a consistent focus on quality, value and customer experience, they've become the quintessentially British brand. The green in the logo came about in 2007 as a way to show how they were thinking about environmental initiatives and social consciousness as part of their brand values. Since 2014 the simplified black and white logo has been dominant, but if you guessed this one correctly, that's not just the power of a brand. That's the power of an M&S brand.
Answer 7: Disney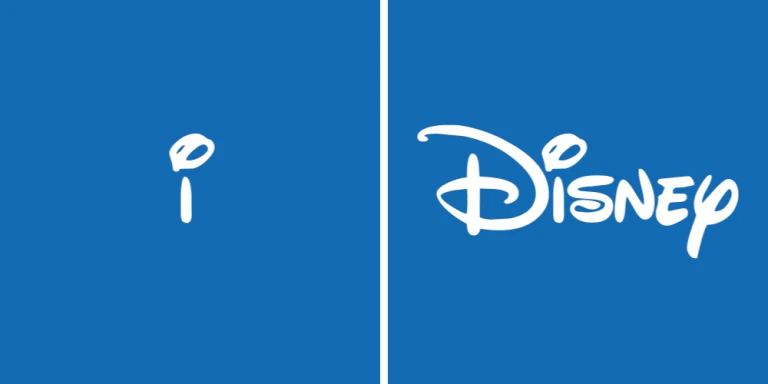 Disney is synonymous with animation. The scrawled font is easy recognisable and forms an important part of the Disney brand. Throughout the many variations in use, with or without the castle, the font itself is so strong that you could write any word in it and still be reminded Disney.
Answer 8: Amazon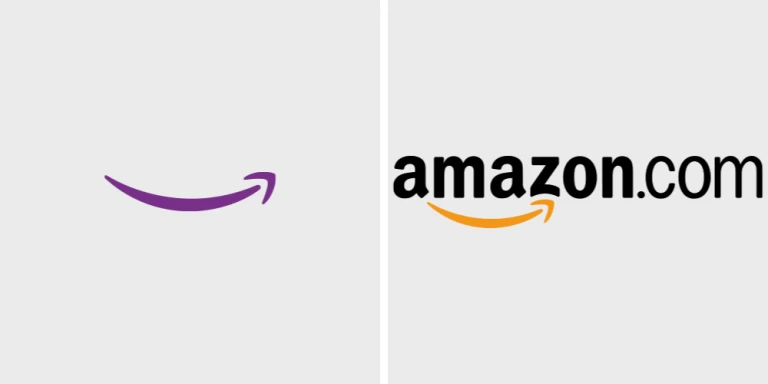 Last but not least, Amazon. Depicting that the online retailer sells everything from A to Z, the swoosh underneath the name literally points us from the letters A to Z. It also looks slightly like a face and research has shown that humans have incredible facial recognition and place a lot of trust in a smiling face. The orange colour of the arrow conveys youthfulness, vibrancy and fun, but they also use it for their call to action buttons, like "Add to basket" and "buy now", so it evokes a reaction that encourages us to take that next step with them. The purple in the altered logo doesn't invoke the same need.
What does branding mean for your business?
Amazon founder Jeff Bezos once said, "Your brand is what people say about you when you're not in the room." When done right, a brand increases business value, generates new customers, keeps old customers, creates trust and gets recognition.
A brand includes your website, advertising, stationery and merchandise, but arguably one of the most important elements is the logo. This is the first thing that your customers will see and plays a crucial role in influencing decision making. It takes just 400 milliseconds  for your brain to absorb the information and produce a response.
Building your brand should be an integral part of your marketing plan. It involves researching your competitors and understanding your customers. Check out our advice section to find out more about how to market your business and pave the way for success. "We're delighted to be the 2000th loan recipients!"
JO CARTER – DUKES GASTROPUB
Entrepreneurs Backed
10962
APPLY FOR A START UP LOAN