Location, location, location: the importance of place
Place can mean lots of things in business. It can be the place that you work and deliver your service to customers, as well as where you manufacture physical products. In strategy terms, place is one of the 4Ps of the marketing mix – elements that you can combine to create competitive advantage for your business. But what does it mean in practice?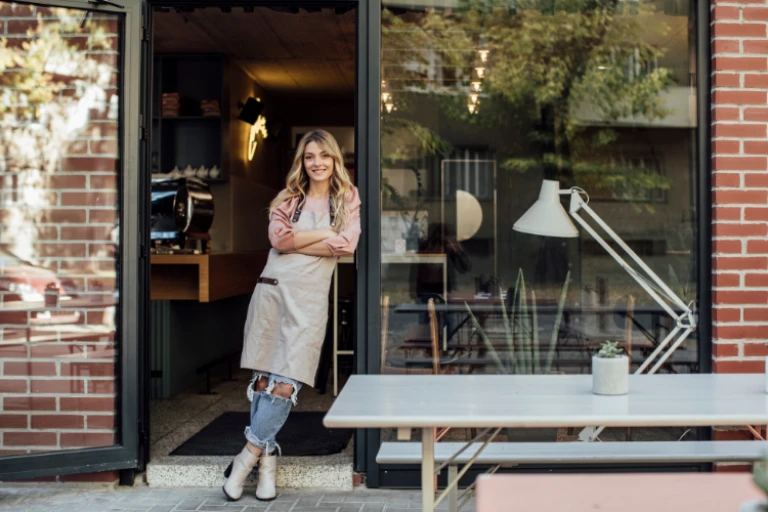 What does 'place' mean in the context of running a business?
Place can refer to any location that you use to deliver your business, or that a customer comes into contact with your business. For example:
where you sell your product/service – eg shop, café, online

where people experience your product/service – eg in person or online

where you manufacture your product

where your business is based

how people receive your product or service

what value you add through the places your business uses
Chosen carefully, place can deliver competitive advantage to your business. For example by:
making you visible where your customers are (online or on the high street)

keeping your overheads under control

providing an exceptional customer experience
Why does 'place' matter to your customer?
If you want to understand how place impacts on your audience, think about your experience as a customer. Have you ever:
Felt frustrated trying to navigate around a badly laid out shop and vowed to never go back?

Abandoned an online shopping cart because a website is so slow?

Thought about eating somewhere but spotted overflowing bins round the corner and changed your mind?
The places your business operates can attract or deter customers, whether in the digital world or real life. Always try to put yourself in your customers' shoes and understand their experience.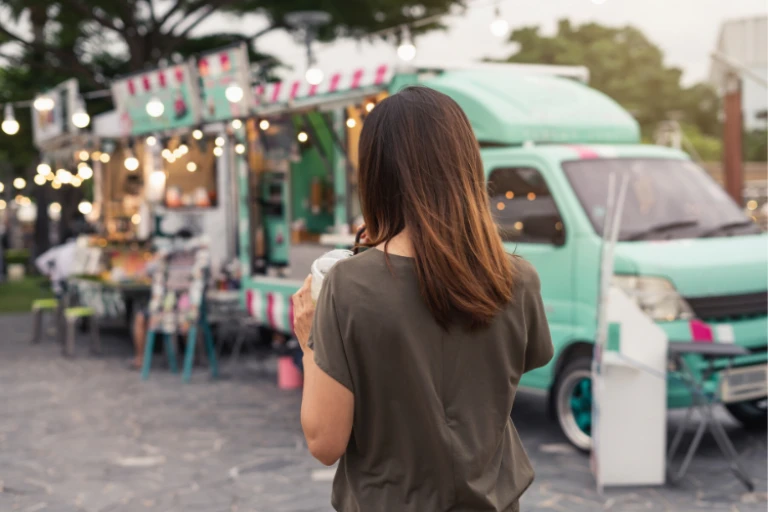 What 'places' matter to your business?
Here are the main questions you need to consider when it comes to choosing a place for your business.
Where will you sell your product?
Physical premises
Many businesses offer services from a physical premises: cafes, shops, cinemas. You'll need to think about what premises work best for your business. You might also want to have an online presence where people can find out more about you, and book or buy online. You'll need to think about the cost of fitting out your premises: tables, chairs, desks, coffee machine, printer etc
Mobile premises
Lots of businesses are mobile. Think coffee carts, street food vendors, pet groomers, car valeters. Investing in a van, truck or even a tuk-tuk can be a great way to catch footfall without investing in a shop. Or to take services direct to your customers.
Online only
Some businesses are purely online: customers research, buy and experience the service online only. For example, startups that offer Software-as-a-Service. You'll need to invest in creating an excellent online experience and possibly backing that up with offline support such as a customer service phone line.
Online sales
Online shops mix digital and physical service. People can buy online but receive a physical product. If you're an online shop you may operate from a Facebook page, a third-party site like Etsy, or have your own website. You'll need to think about physical elements such as delivery processes and returns.
In person
Home improvements, car breakdown cover and personal financial services are just some businesses that include face-to-face selling. This may be from pop-up stands in stores or in people's home.
Distributors, wholesalers and retailers
Get your products into someone else's store and let them do the selling for you. You'll need to work out how you'll reach out to those businesses, what share of the profits they get, and how many you need them to take to make the deal worth your while.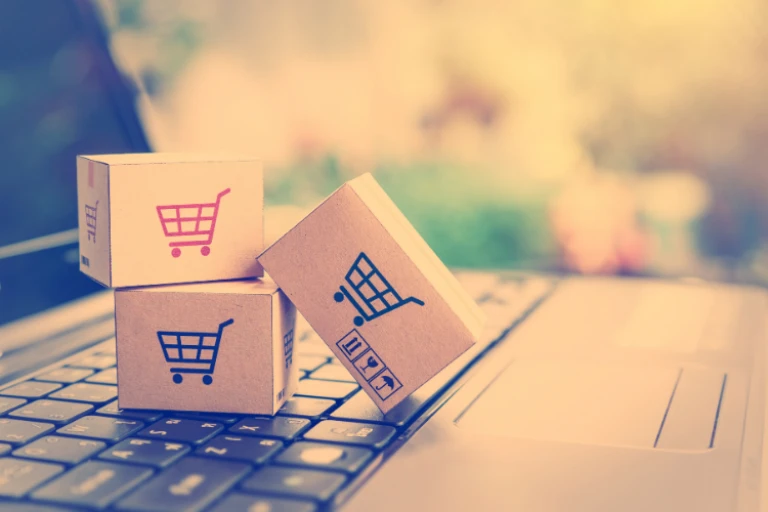 Where will you manufacture your product?
If your business is manufacturing and selling a particular product, you'll want to find the optimum place for production. This may be on your dining room table if you're a boutique producer of small batches of products. But when you need to produce large quantities, you'll have to select (or even become) a manufacturer, whether in the UK or abroad.
There are pros and cons to both. You should consider things like:
Cost – which is the more affordable option? Don't forget import taxes, exchange rate and other financial factors (and keep an eye on Brexit and the potential impact for businesses

Perception – how could the location of the factory impact perception of your brand?

Lead times – how long will it take to get your items to market?

Oversight – how closely do you want to monitor production and quality?

Quality – does the finished product meet your standards / legal standards?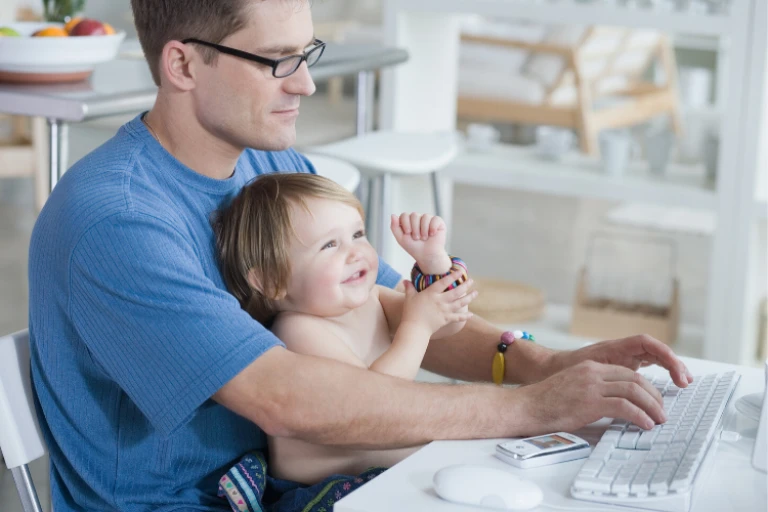 Where will you be based?
From home
Many new businesses start on the dining room table or in the home office of hardworking entrepreneurs and freelancers. There's no shame in starting at home and staying there. Or using your home as the springboard to getting premises at a later stage of your business. The benefits include low overheads, the ability to offset some tax liability, and proximity to biscuits/cats/nap space... but it can be tricky if your home is a busy one or you're tight on space.
Business premises
From offices and high street shops, to manufacturing facilities or catering sites, many businesses require premises to operate from. If you need a separate space for your startup, your local authority is a great place to begin your search. They can advise on available locations as well as any legal requirements your premises need to meet.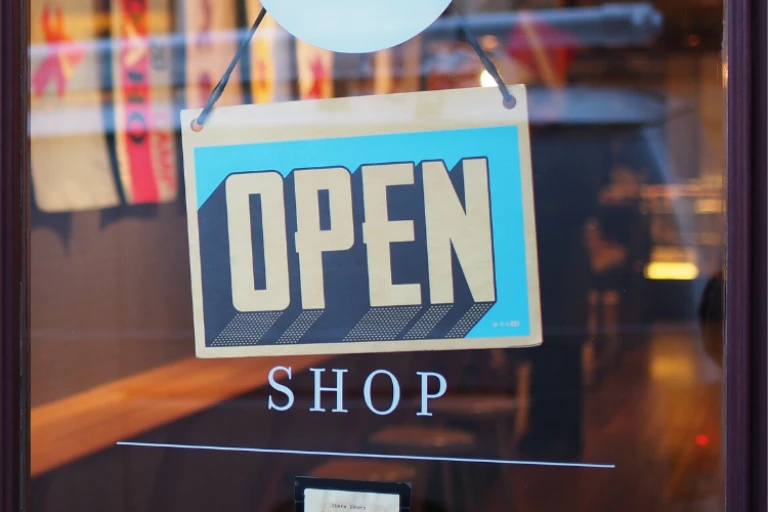 What do I need to think about when picking business premises?
Is a physical premises right for you? Here are some things you need to consider when deciding where to base your business.
Overheads – Rent, utilities and business rates can all add up. Try not to overstretch yourself by taking on a premise that is bigger than you need. Shop around for somewhere affordable.

Location – Think about where your customers are likely to be and choose a location that's right for them. Ideally you need high footfall and easy access for your ideal customer.

Competition – Try to avoid locating your business beside the competition, unless you have a really strong differentiating factor that'll make you stand out and attract customers.

Legal compliances – Don't forget your premises need to meet all relevant legal compliances. Your local authority will be able to advise you.
Hopefully you're feeling more clued up about the importance of place to your business now. Like all elements of the marketing mix, you need to tweak the details to deliver the right combination: places that meet your customers' needs whilst still making profit for you.
If you're ready to take the leap and launch your business, our affordable startup loans can help cover the cost of manufacturing, premises and marketing. Check how much you could borrow with our easy-to-use loan calculator. "We're delighted to be the 2000th loan recipients!"
JO CARTER – DUKES GASTROPUB
Entrepreneurs Backed
10962
APPLY FOR A START UP LOAN