Twenty top tips to start a business doing something you love
For many, it's the dream. To find something you love doing in your spare time and make it your full time job. And become your own boss to boot! But the risk is that thing you love becomes something you're obligated to do, or something that the rest of the world doesn't love as much as you. Treating a hobby as a business is a big shift in mindset, but it works for thousands upon thousands of people every year. It just takes a little time, some patience, and a lot of heart!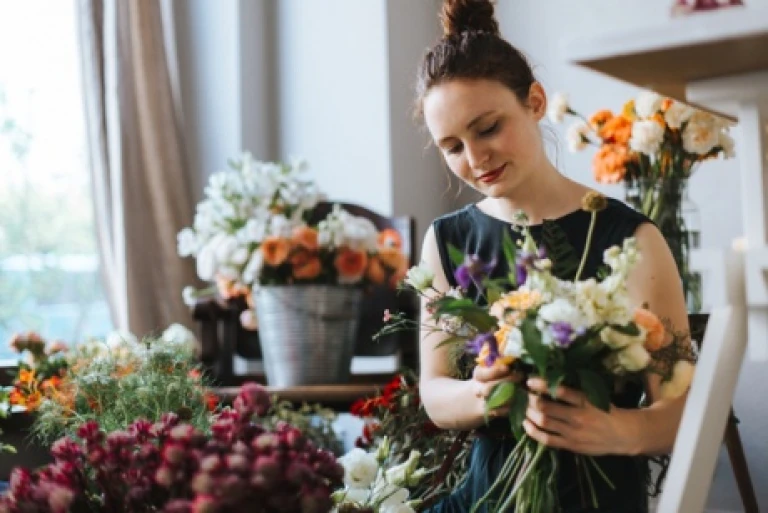 Planning and research
1. Ask yourself this important question before you start
Will you still be happy doing your hobby when it's your 9-5? For some people, a hobby is fun because it is a distraction from their day job. If you take your crafting, cooking or writing from fun-time to full-time, will you still enjoy it?
2. Decide on your financial goals
Do you want your hobby to be a full- or part-time job? Or just to provide a little extra money on the side? Set realistic financial goals and research how much you'll need to earn to support your desired lifestyle.
3. Picture your ideal business
What does your dream business look like? Are you working from home on your own? Or have you taken on premises and hired staff? Knowing where you want to go is the first step to planning the journey and setting realistic goals.
4. Shift to a business mindset
You might enjoy crafting or baking in your free time, but when it's your business, you need to think differently. Business considerations include: thinking about the cost of ingredients or materials, the amount of time it takes to create each item, protecting your profit margins, and marketing your products.
5. Know the legislation in your area
Some products are required to meet particular legal standards to protect the public from rogue traders and dangerous products. Clothing, for example, must meet stringent fire safety standards, and food must adhere to Food Standards Agency requirements. Don't forget to investigate insurance too.
6. Write a business plan
Planning is always a key step to a successful venture, but if you want to apply for funding to support your business start-up or development a business plan will be vital to share with lenders. Check out our post on how to write a business plan for more information and inspiration.
7. Put finances in order
Set up a system to make sure you keep track of your finances. As a minimum, you should keep a spreadsheet to monitor income and outgoings. Setting up a business account to keep business and home finances separate will make life easier when you need to submit your tax return. Hiring an accountant often pays for itself.
8. Don't quit your job…yet!
It's tempting to jump in with both feet and trust in your skills to succeed. But it is a competitive market out there and some sound planning will pave the way to success. Hold on to your day job so you can keep paying the bills whilst you work out the details of your great escape from the rat race.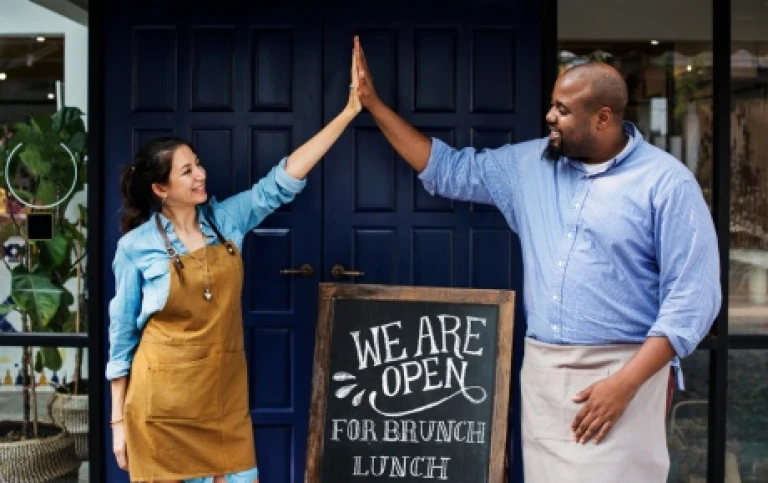 Product planning
9. Research your market
Are you the first place friends and family go when they want gifts, support or services? That suggests you've got something good to offer. Dig a little deeper by looking online for people offering similar services. Are they popular? What are they charging for their product? Check business news sites to see whether businesses in your proposed area are booming or going bust. If they have set up limited companies, you might be able to view their accounts online.
10. Consider the 7Ps of marketing
The 7Ps - also known as the marketing mix - are a helpful way to think about what you offer your customers. Combining the different elements to suit your ideal buyer gives you a real competitive advantage: from what your product offers and the processes involved, to how you price and promote it. There's lots of information online to help you apply it to your business.
11. Think about prices
What do you need to charge for your product to make a profit? Is it a price the market is willing to pay? Can you afford to pay tax and contribute towards a pension pot?
12. Differentiate your product
Unless you're highly specialised, the likelihood is you'll have competition. Think about what makes you different from the rest, or even the best in your field. Do you only use organic ingredients? Maybe you donate a percentage of your profits to charity? Are all of your products made in Britain? Do you specialise in certain niches?
13. Sort out how you'll sell
Would you rather sell online or in person? Do you dream about a little shop or prefer the idea of travelling to markets? Do you want to have a website of your own or sell via online marketplaces like Etsy and eBay? If you're posting out your product, think about the best way to pack and ship them – customers expect to receive items in good time and intact.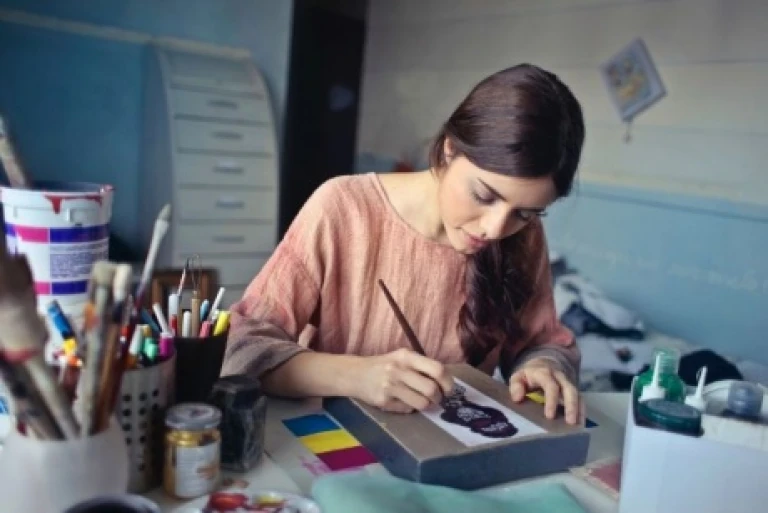 Marketing and branding
14. Picture your ideal customer
Work out exactly who you want to sell to and why they'd buy your product. Are they a middle-aged man or a young mum? Do they shop on the high street or online? What are they willing to spend? What problem are you solving for them? Answering these questions early will help you pick your price and plan your marketing.
15. Build your brand
Brand isn't just your trading name and logo (though they're important too). Brand is how people feel about your business and what makes you different from the rest. Think of three words you want to be associated with your business and make sure all of your activities reflect that. For example, a children's clothes brand might want to base their brand around the words: quality, cute, kind. Your marketing materials and your business behaviour should reflect these values.
16. Find your customers
There are 7.5 billion people in the world, so finding customers should be easy, right? Unfortunately finding customers is one of the big challenges small businesses face. Done right, digital marketing makes it easier, cheaper and faster to find customers than ever before.
17. Whip up a website
A website is your shop window on the world. Get your business online to show the world your creations. Add an e-commerce function if you want to sell directly from your site. Hire a website developer or, if you're creative, create your own using a site like Wix or GoDaddy.
18. Show your social side
Set up social media accounts to reach out to the millions of users shopping there. You can link back to your website to drive traffic for purchases. Whilst likes and shares can get your products out to a wider audience. Check out our blog post on planning social media content for your business.
19. Take great photos
A picture is worth a thousand words, so perfecting your photos can really boost your sales. An appealing photo can have buyers salivating at the thought of sampling your chutney or clamouring to wear your woollen knits. As a minimum, invest in a mobile phone with a great camera and a photo lightbox (a folding box with a plain background and bright light, ideal for shooting small items).
20. Harness the power of online reviews
People are far more likely to trust a review of your business than what you say about yourself. So securing great reviews should be a priority for your business. If a customer contacts you to say they're satisfied, ask them if they're happy to review you online. When they do, be sure to share it as proof to potential customers.
And finally, don't forget to enjoy yourself. Startup life is a grand adventure and you're doing something that many people only dare to dream about. So good luck and have fun. "We're delighted to be the 2000th loan recipients!"
JO CARTER – DUKES GASTROPUB
Entrepreneurs Backed
10962
APPLY FOR A START UP LOAN