Practical steps for small businesses during the COVID-19 crisis
HOME / Coronavirus Recovery / Practical steps for small businesses during the COVID-19 crisis
Page last updated 23/03/20. Please see our status page to find out about Transmit's own operations.
Small business owners are understandably very concerned about the impact of Coronavirus on their business. Transmit Startups have supported over 6,000 people to start their own business and our thoughts are with every single one of you during this unprecedented situation. We've consulted our team of small business experts to give you some ideas of how to handle the coming weeks and months.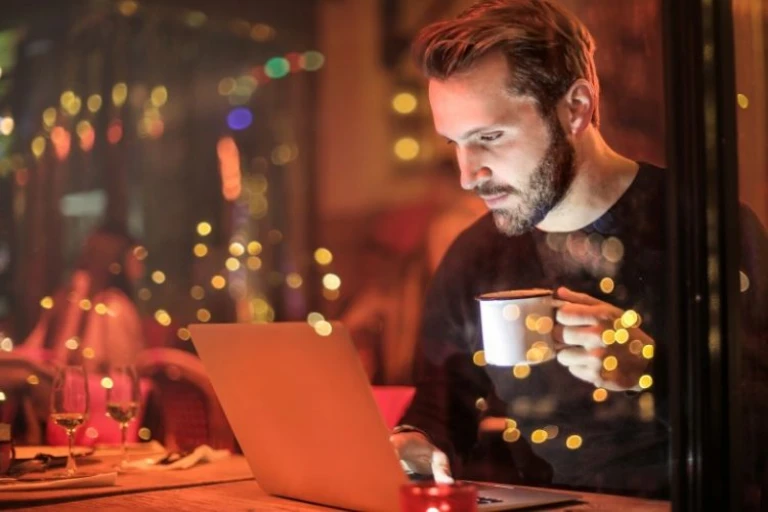 1. Find out what government support is available
The Government website is the best place to find information and support about Coronavirus.
There is also a helpline for people to discuss their ability to pay tax liabilities, and a general business support helpline for other business queries.
2. Follow government guidance
We all have a responsibility for helping stop the spread of this virus. The government have provided guidance for businesses on which:
businesses must close

safe practices for businesses that continue to operate

changes to rules during Coronavirus (such as annual leave)
3. Talk to your lenders as soon as possible
If you have a startup loan, growth loan or other business loan, speak to your lender as soon as possible. They are the best people to advise on any help they can provide to ease your financial burden.
The British Business Bank, who provide the loans that Transmit Startups deliver, have advised customers to contact their finance partner – the person they make loan repayments to – in order to discuss their individual circumstances.
For the majority of Transmit Startups' customers, that is GCBF, who you can reach on 0161 245 4900.
4. Explore finance options to tide you over
Banks understand that this is a difficult time for small businesses and we anticipate increased support for small businesses during the crisis. Alongside the government support available, you might be able to use the following:
An emergency loan

An overdraft

A credit card
It goes without saying that you must consider how you'll pay back anything you borrow. The important thing is to keep banks informed and let them know ASAP if you are facing financial difficulties.
We've also pulled together a list of eight short-term finance options that might be available to you. Read the article and complete the form at the end if you'd like to talk to one of our small business finance experts. 
5. Optimise your cash flow
These are challenging times but don't bury your head in the sand. Look closely at your cash flow.
Issue invoices promptly and consider reducing your payment terms from 30 days to 14 days. Talk to your customers about payment – are they having difficulties themselves?

Are there any 'pinch points' coming up that are going to be difficult? Talk to your bank about support to get through them

Delay any non-essential investment or outlay

If possible, review / renegotiate any ongoing financial commitment.
6. Communicate with your customers
Keep customers informed about your business. Let them know what to expect. If you can't deliver what you promised, let people know and explain why.
Are you still operating or will you be closing?

Will services change or be delayed during this period?
If possible, find out whether your customers' plans are changing.
Is anyone thinking of cancelling your services?

Can you delay services or offer alternatives?
7. Speak to your suppliers
Speak to your suppliers to understand whether there will be any interruption to what they can provide to you. All businesses are facing unknowns and you may not be able to get clear answers at this point, but you can start to form your own set of questions based on what's important to your business. Business Growth Hub have issued detailed advice on how to alleviate potential supply chain issues.
8. Plan for staff sickness
Think about how you can continue to run your business in the event that you or your staff members become infected or need to self-isolate.
Are there non-essential activities that you can cancel?

What is the minimum staffing level at which you can operate safely?

Can other staff members take on other roles?

What training / resources are available to hand work over to other team members?

At what point will you need to suspend business activities?

Can staff work remotely, if they are well? What can they do?
Consider whether any members of your team have particular needs that make them especially vulnerable – like long term illnesses, disability, or additional requirements to care for children/family members.
9. Know how to certify staff sickness
By law, medical evidence is not required for the first 7 days of sickness. The government are strongly suggesting that employers use their discretion around the need for medical evidence for a period of absence where an employee is advised to self-isolate due to suspected COVID-19, in accordance with the public health advice being issued by the government.
According to government guidance (on 18/03/20) you will not need to provide medical evidence in order to reclaim SSP under the COVID-19 SSP refund scheme (see above).
10. Consider income protection insurance
Freelancers and the self-employed should always consider income protection insurance. This provides you with a percentage of your income in the event that you are unable to work. It is not too late to organise this now and benefits will often start in within a month of taking the policy and after a week of illness. Note that this won't apply to self-isolation but for agreed illnesses diagnosed by a medical professional.
We do receive a small fee if you take out a policy, but that hasn't influenced our decision to include it in this guide – as with all of our marketplace partners, we've sourced products and services which we believe offer genuine value to small businesses and their owners.
11. Seek support
This is a worrying time. Whilst you may need to isolate yourself physically at some point, don't isolate yourself emotionally. Keep in touch with your support network of family, friends and fellow business owners. Mind have provided some useful information on self-care and mental health during the Coronavirus crisis.
Disclaimer
The information provided is meant as a general guide only rather than advice or assurance, and is correct at the date of production. Transmit Startups does not guarantee the accuracy or completeness of this information and professional guidance should be sought on all aspects of business planning and responses to the Coronavirus.
Other information
We've created a mailing list, specifically to share content, tips and information with business owners across the UK. Whenever we publish something that might be of use, we'll send it to you directly. "We're delighted to be the 2000th loan recipients!"
JO CARTER – DUKES GASTROPUB
Entrepreneurs Backed
10962
APPLY FOR A START UP LOAN