The Anatomy of a Start-Up Loan (Infographic)
Here at Transmit Start-Ups we've been helping new and fledgling businesses and entrepreneurs grow their ideas and organisations since early 2013. We decided to take a look back at all of the information in our database and dig out a few interesting stats and facts about our loans and the recipients. A few key stats, taken from the infographic, are below:
   > We've loaned out over £2.1 million to start-up businesses
   > We've helped over 320 businesses get off the ground
   > Over 23% of the business we've helped are from the Creative Industries
   > Most of our successful applicants reside in the North East and Greater London
   > If you're called Daniel Fenwick or Emma Duffy then you're in good company!
See below for our 'The Anatomy of a Start-Up Loan' infographic in full: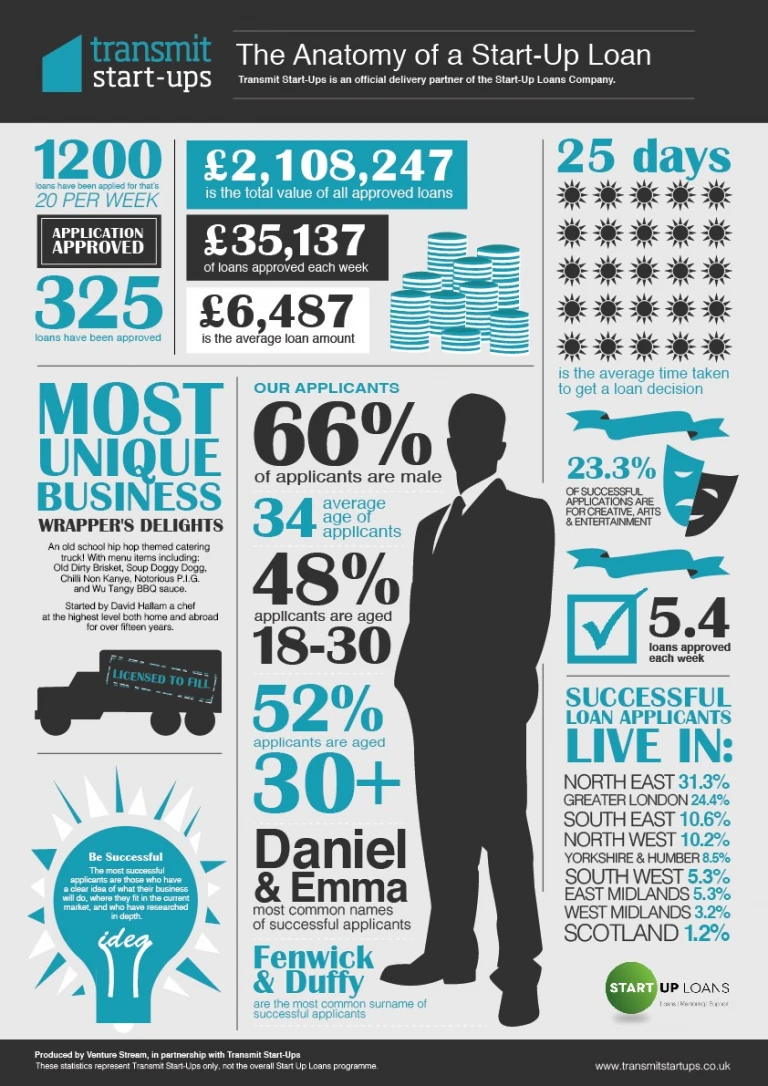 You can also view the infographic as a PDF here.
Feel free to share the infographic and any stats within it - all we ask is that you link back to Transmit Start-Ups.
"We're delighted to be the 2000th loan recipients!"
JO CARTER – DUKES GASTROPUB
Entrepreneurs Backed
10962
APPLY FOR A START UP LOAN