How to create a brand
HOME / How to create a brand
There are six basic steps to building a successful brand: define, develop, apply, communicate, protect and build.
This step-by-step guide to branding will take you through each of those in detail - with examples - so you're ready to add value to your business with effective branding.
Brand isn't just your logo...
Think about brand and you might imagine the empowering tick of Nike or or the colourful typography of Google. And whilst it is true that the most recognisable part of a brand is its logo, the term 'brand' actually covers a whole lot more.
From your tone of voice and visual style, to the music you play or the uniform you wear, brand is the distinctive DNA of your business identity. Get it right and you'll find it easier to attract customers and charge higher prices. But it isn't as easy as it sounds…
What is a brand?
Brand is the identity of your business. Not just the elements that you can control – like your corporate tone, design style and projected personality – but how the public perceives your company.
It's shorthand for what your business means and what people can expect from you, and it's an important factor in why consumers choose one product over another.
Branding in practice
Imagine you've got £40,000 burning a hole in your pocket. You want to buy a car… but which one? They've all got four wheels and get you from A to B. You could pick any make and model. But you probably already know which showrooms you'll be visiting. From the rugged reliability of Volvo to the exclusive urban luxe of Mercedes, your ideas and emotions about these manufacturers have been carefully crafted by branding.
Benefits of branding for businesses
Brand recognition
We're more likely to buy brands that we're familiar with. We know what to expect and what they offer. (That's why low-cost supermarkets often mimic the design of established brands to sell their own brand products. If you've ever been tricked into buying Notella instead of your usual chocolate hazelnut spread, you'll understand.) Having a recognisable brand can lead to more sales.
Customer loyalty
Costa, Starbucks or Caffé Nero? The likelihood is you have a preference. Customers are extremely loyal to the brands they love. If customers form an emotional connection with your brand, you can create repeat custom and reduce the cost of acquiring new sales.
Premium pricing
The brands we buy send out strong signals to the people around us, like the telltale flash of red from the sole of a Louboutin shoe. Perception can play a major role in our buying decisions. If your brand says something positive about your customers – their success, their environmental credentials – you can charge a premium as customers pay to be associated with the brand.
Brand equity
Having a strong brand makes it easier to launch new products. If you already have a loyal following for one product in your range, it is easier to hit the high street with the next.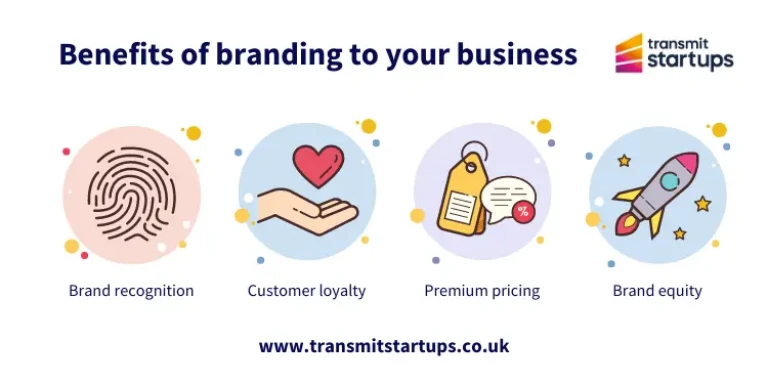 Branding in practice
Apple have grown to be the most valuable brand in the world. Their aspirational products are associated with innovation and high design standards. Their brand is carefully crafted and managed. From the guru-like launch events lead by the late great Steve Jobs, to the sleek showrooms run by Apple Geniuses, everything Apple does adds value to their brand and business.
Brand building techniques
STEP 1 : Define the essence of your brand
To create a strong brand for your business, you need to communicate your vision and values through all areas of your company. (If you've written your business plan, you should be able to describe these easily.) Aim for a brand that is true to these values, authentic and audience-appropriate.
Authentic
Think about what motivated you to start your business and what you'd like to achieve through its operation. That will help you tap into the essence of your brand and stay authentic.
Whether you want to change the world with your feminist t-shirt designs or make life easier for the elderly with a new medical alert service, this should inform how you brand your business.
Think about what makes your business different from others. Is it your warm welcome? Your sassy style? Your authority and expertise? Your homemade charm?
Decide on three or four key words to describe your brand and think about how these characteristics can be conveyed using colours, fonts, tone of voice and more.
Or if you haven't quite reached this point yet, then check our guide on How To Start Your Own Business.
Audience-appropriate
It is important that your brand is tailored to the interests, ideals and aspirations of your intended customer.
Anything else will confuse and distract people from the message you're trying to convey.
Here are some things to think about:
What do I want people to think and feel about my business?

What tone of voice will my customers respond to most favourably?

What matters most to me and my customers?

What would my customers definitely NOT want?

What other brands do my customers like and why?

What is the personality of my brand?

What colours suit the brand I want to convey?
One way to think about audience-appropriate branding is to conduct market research and create a customer persona.
Market research will tell you exactly what people want from your brand. Once you have these insights, you write them up into one or two ideal customers and create all of your marketing materials with them in mind. Check out our introduction to marketing strategy.
Branding in practice
The YES! bar is a fruit-and-nut snack bar with the slogan 'healthy by nature'. So it makes sense that the packaging for this product is 100% recyclable and that this features heavily in their advertising. This strengthens the product's brand as being a responsible choice that is good for consumers as well as the planet.
STEP 2 : Develop the look and feel of your brand
Now you understand what brand is and how to start developing it, it is time to put it all together. The most recognisable elements of your brand are the things that create your 'look and feel'.
Logo

Brand colours

Font

Personality / tone of voice
These need to be developed carefully and applied consistently to start building brand recognition and trust.
Take our logo quiz to see if you can identify the brand when their logo is distorted.
Logo
Your logo is visual shorthand for your business. A little design that includes your business name and something identifiably 'you'.
You'll use it on your website and social media, letterheads, email footers, staff uniforms, signage…
Design considerations:
With a picture or just text?

Coloured or monochrome?

Enclosed in a shape or free floating?
If you can, get professional help to develop a logo for you. It might cost a little money but it is better than using a logo that doesn't reflect your business effectively. Or having to change logos once your business is more established.
Brand colours
Red for stop, green for go. Colours have meaning, so think about your brand colours carefully. Do you think these colours accurately convey their businesses' brand?
Blue can convey authority and trust: think Barclays and Facebook

Reds and yellows are fun and direct: think Lego and McDonalds

Green can mean freshness or environmental credentials: think TicTacs and BP

Monochrome can mean sophisticated: think Apple and Samsung
Think back to those characteristics you want people to associate with your business. What colours best suit them?
Font
There's a world of fonts to choose from and, like colours, they can say a lot about who you are.
Some brands commission a bespoke font that no-one else can use but the likelihood is you'll choose from existing font families.
Think about the type style that will appeal to your target audience. Will you choose:
Traditional serif fonts (with curly toes-and-tails like Times New Roman)

Sleek minimalist fonts (like Helvetica)

Family friendly fonts (like Chalkboard)
Personality / tone of voice
We all have expectations about what a brand should sound like. We're used to some brands being conservative, others being confident. We feel reassured when businesses behave how we expect them to and delighted when they don't.
Think how you want your brand to be known. Are you healthy eating experts with a scientific pedigree like Kelloggs? Or fashionable friends who buck the trend like Innocent Smoothies?
However you want to be known, develop your tone of voice and apply it consistently across all of your media.
Don't be afraid to stand out, especially if you are operating in a crowded market. A bold brand that captures the imagination can make your products instantly recognisable and more appealing. In a competitive marketplace, staying safe can be more dangerous than trying something new.
Take a look at what competitors are doing. What is their tone of voice? What is their design approach? What channels do they use to reach customers. Then decide whether you want to follow in their footsteps or do something totally different.
Branding in practice
Starbucks' recent support for Mermaids charity, which provides support for young transgender people and their families, illustrates how their brand and values inform more than just décor and marketing: they also inform their corporate social responsibility and charity partnerships. Speaking about their 2020 support for charity, Mermaids, Starbucks say: At Starbucks, we have always aspired to be a different kind of company. We are driven by our mission – to inspire and nurture the human spirit; one person, one cup and one neighbourhood at a time. Since our beginnings, Starbucks has been a values-led company and we continue to work towards creating a warm and inclusive Third Place. Taking a customer's name, writing it on a cup and calling it out is a symbol of our warm welcome. It is part of the Starbucks Experience and creates a moment of connection between our baristas and customers. Starbucks #whatsyourname campaign celebrates this signature act and the significance it can have for some transgender and gender diverse people as they use their new name in public.
STEP 3 : Apply your brand consistently
Once you've decided on your brand, you need to apply it consistently across everywhere a customer encounters your company. These are called 'touchpoints'.
Customers need to experience the same brand at every touchpoint to build their faith in your business.
For example, a company that says it is committed to making life easier for its customers, but then has reams of complicated jargon and legal language on their website, will lose customer trust and undermine their brand.
Different places and ways you can apply your brand include the following.
Website
The look and the feel

The language (even what you write on your 404 error pages and your T&Cs)

The support you offer online
Social media
Your choice of channels (eg Twitter or TikTok, Instagram or LinkedIn)

What you say and how you interact with people

What you share (eg sassy memes or sensible advice)
Printed materials
Will these appeal to your audience or alienate them? Are they recycled?

Do they add value by providing a more accessible way to buy? Or doubling up as a kids activity?
Packaging
Does your packaging appeal to your target market?

Is it minimalist and exclusive, or bright and family friendly?

Is it easy to open for older people? Is it reusable for the environmentally conscious?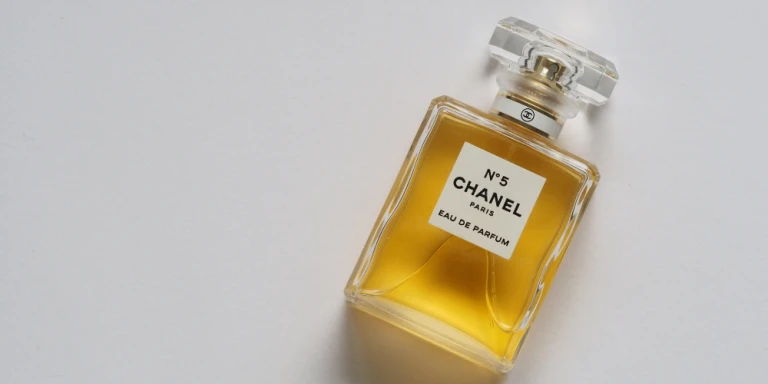 Physical premises
Are you straight-laced or silly? Formal or relaxed? Family friendly or adults-only?

How are your loos labelled? Men & Women? Stags & Hens? Gender neutral? Little things make big statements

What music do you play? What magazines are in your waiting room?
Staff uniform / dress code
What does your dress code do to reinforce your brand?

Are your cosmetics sales staff dressed in white coats to reinforce the science behind your serums? Or are they dressed and coiffed to look like your clientele?

Are your office team dressed up or dressed down to appeal to your target audience?
Company behaviour
What does your choice of distributors, suppliers or partners say about your brand?

How you treat your staff? (Think about the reputation of Sports Direct vs John Lewis Partnership)

Do you support charities, recycle your consumables, provide training for disadvantaged people…?
Customer service
How long do you need to provide customer service? Does it end once you make a sale or carry on throughout the product lifecycle?

How do people get help? Can they Tweet 24/7 or do they have to hang on the phone?

What's your refund policy?
Pricing strategy
Does your pricing match the needs of your target audience?

Cheap and cheerful or reassuringly expensive?

How will people perceive the value of your brand?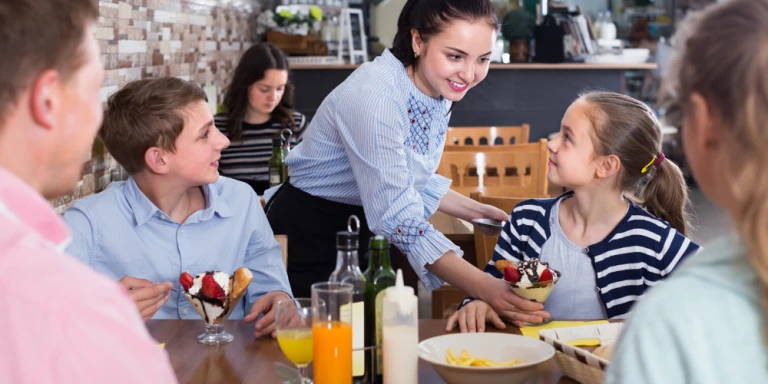 Example of how a family friendly restaurant might develop and apply their brand
| Element | Opportunity |
| --- | --- |
| What we want people to THINK and FEEL | • Quality food• Relaxed environment• Kids welcome• Mess and noise not a problem• No stress• Affordable |
| Name, logo and slogan | • Conveys family friendly ethos• Communicates relaxed and affordable atmosphere• Bright and colourful, uses animal as mascot |
| Décor and furnishings | • Colourful, sturdy, inexpensive furniture that can withstand use by small children• Lots of highchairs available• Everything wipes clean, no soft furnishings• Chalkboard paint on lower parts of walls to keep little artists amused• All sockets above child height• Open sight lines so parents can see where children are if they run off• Secure buggy park to keep strollers safe and walkways clear |
| Customer services | • Children are treated like VIPs. All children should be addressed in person and welcomed to the venue. Staff should always smile and find something to complement / comment on• If customer needs a highchair, staff get it for them and help them set it up safely – mum and dad will probably have their hands full• Spare bibs, children's cutlery, baby wipes and nappies available on request – there's so much to remember with a baby, no wonder people forget things• Babies get a free jar of baby food – a little kindness goes a long way• All children under ten get a free piece of fruit while they wait for meals – no-one wants a hangry tween getting huffy• All customers are offered the opportunity to take uneaten food home for later |
| Menu | • Colour-in kids' menu to keep little visitors engaged |
| Uniform | • Style appropriate to a family-friendly restaurant• Staff encouraged to personalise with badges of their favourite kids' characters• Crazy coloured hair welcome! |
| Tone of voice | • Shares in the joy of family life• Loves little people and the chaos they unleash• Understands the challenges of parenting• Clear and unstuffy |
| Pricing and promotions | • Mid-range pricing for meals – not expensive but enough to feel like a treat• Promotions make adding extras affordable. Add a kids' dessert for just £1. Free drink refills. |
| Other | • Partner with local kids' entertainers for midweek face painting / balloon modelling• Annual fundraiser for children's ward at local hospital• Christmas toy collection for food bank• Dedicated parent-and-baby bays for families who need extra space getting baby out of the car |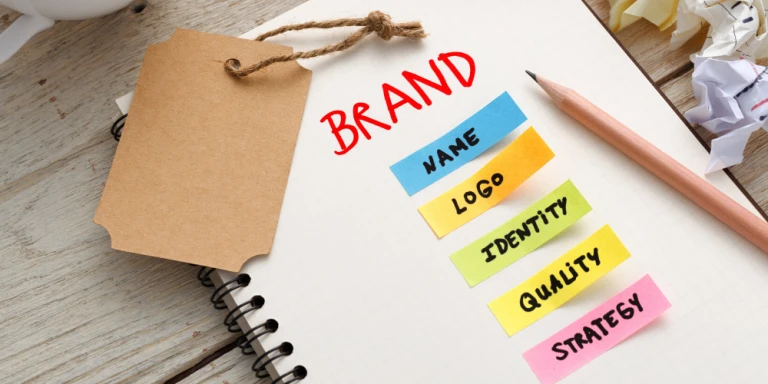 STEP 4 : Communicate your brand
Once your brand is established and your business is bigger, it is worth considering a 'brand book' that includes all the details of your brand, so that staff can easily understand and apply your brand guidelines.
Your brand book will include:
Your logo and how to use it

Your brand colours and how to use them

Your personas

Your tone of voice

Your editorial guidelines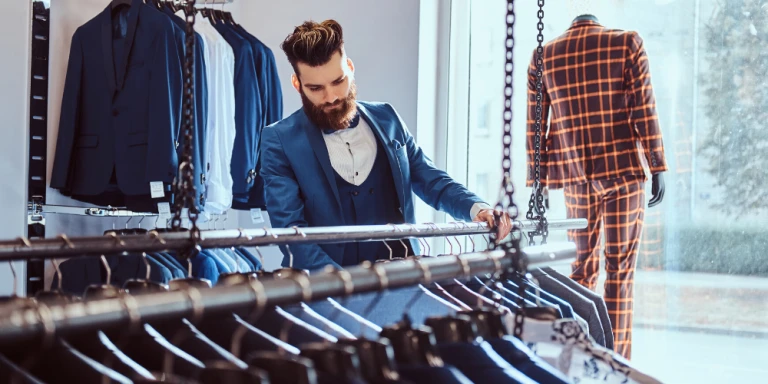 STEP 5 : Protect your brand
Since branding can offer considerable competitive advantage, you may want to consider registering your business brand as a trademark. This will stop others from being able to use it. You can find out more about registering a trademark on the Government website.
It is worth noting that when you register as a limited company, you can register your business name. This offers you more protection than sole traders, who cannot prevent others from trading under the same name.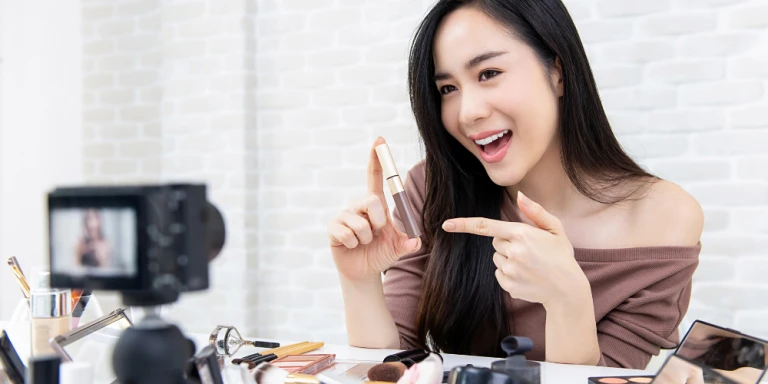 STEP 6 : Build your brand
Stay 'on-brand' or lose your advantage
You can't sit back and relax once you've developed your brand. Branding is the ongoing process of applying your company principles consistently. That doesn't just mean your design principles but also your business principles.
Remember, your brand covers everything from the colours in your logo and the music in your venues, to the charities you choose to support and the business partnerships you build. So don't forget the importance of aligning your business activities to your brand, to make sure you don't accidentally undermine your hard work.

The importance of influencers 
We can't talk branding without mentioning influencers. Online influencers are people with large social media followings. They can make (or break) a brand by using and endorsing it. Influencers aren't just celebrities; they can include anyone from stylish parents showing-off their toddler's fashions, to sports people testing and recommending nutritional products.
Influencers are increasingly important in branding. By aligning your brand with influencers that your target audience follow, you can fast track your brand recognition. Major influencers will receive a lot of products to try and can be hard to reach. Try starting with smaller influencers who have developed a following but are still accessible.
For more information on starting a new business, you can find our full collection of start up guides, here.
If you're ready to take the next step with a startup loan, find out how much you'd be eligible for with our Start Up Loan calculator.