Five Steps: Finding a business angel
HOME / How To Grow / Five Steps: Finding a business angel
Five steps: finding a business angel
Private investors, more fetchingly dubbed business angels, account for £800m to £1bn of early-stage investment each year. Dragons' Den might have raised public consciousness of angels but they remain elusive. So how do you go about finding the invisible man? Keep reading our guide to finding investors - for further business advice, download our free ebook. 
1. Scrutinise other deals
Don't start your search looking for any investor, begin byl ooking for the perfect angel.
Want to know who invests in companies just like yours and has the expertise you're looking for? Look at businesses like yours. Search private equity websites, trade mags, financial papers, and competitors' sites to discover where investment in your sector and stage of growth is coming from. Take note of investors you want to explore further and founders/MDs of companies to contact - their insights will be invaluable.
2. Network
Investors are constantly looking for the next big thing, the start-up creating a buzz, right? Be where they're looking.
Get to the events your target angels attend and where you know other investment-ready companies or investor-connected MDs hang out. Ask for attendee lists in advance so you know who to speak with. Avoid hard-sell tactics, but talk passionately about your business and who you're looking to meet. Angels don't back ideas, they back people. Relax and be yourself. Always follow up the next day via email or social media.
3. Angel networks
They know each other, they talk and typically they'll share investments to minimise risk. Angels often make local investments and the BBAA will immediately referyou to your regional chapter. All BBAA associations and investors adhere to a code of conduct.
There are 22 registered business angel networks and 20 early-stage VC funds. Regional networks' fees and ways of operating vary. Usually they'll vet a business plan for a cost and present it to their registered angels. They then take a commission (around 5%) on any completed deals.
AngelsDen is proving an exciting alternative. It's an online pitching and matching service which now boasts in excess of registered 2,500 angels. It charges £499 to get your idea in front of one of its angels and takes 5% of any deal secured. It claims a fifth of the people using its service have found backers. Angels Den was formed out of the frustration of its founder Bill Morrow: his inability to secure funding for a previous idea despite having spent £15,000 joining other networks. See point five for advice on matchmakers that can't demonstrate previous success and, more pertinently, guarantees on exactly who and how many people they're pitching you to.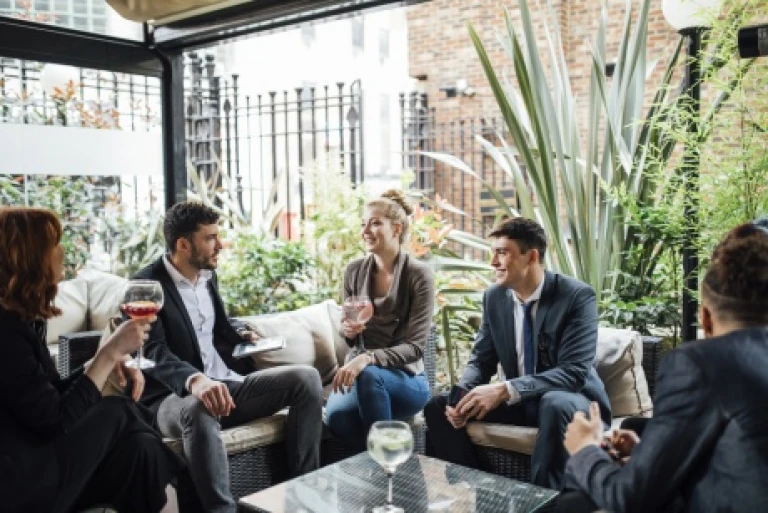 4. Events
Events focussed on matching investment-seekers with investors are on the increase. While each has its niche, they essentially work around the established Open Coffee model of paying a fee upfront - typically £350-500 - to pitch your idea to a crowd of potential investors Some are better than others and our advice would be to find out as much as you can about the calibre and backgrounds of the attending investors before shelling out. Also look for events focussed on your sector. Angels Den runs Speed Funding events and charges £249 per person for pitches to between 10 and 20 angels. You'd also pay them 5% of any funds raised. CmyPitch, a site where you upload video pitches, also runs events called CmyPitchLive. They're £300 plus 5% of completed deals.
5. Avoid middle men
Networking hard for an investor will guarantee you one thing: atleast one person will offer to find investment for you for a bounty. It's usually a slice or a one-off fee, or sometimes both. They're sharks. Be warned: it can be 5% for an intro to an angel network, who'll also want 5%, or 10% for completing a deal on their own. Add in legal fees and suddenly the money you get your hands on looks a lot more expensive than when you started out. Make sure you're not paying for contacts you could make yourself with a bit of digging around. "We're delighted to be the 2000th loan recipients!"
JO CARTER – DUKES GASTROPUB
Entrepreneurs Backed
10962
APPLY FOR A START UP LOAN