Concept testing: using online surveys to test your business idea
HOME / Marketing & Sales / Concept testing: using online surveys to test your business idea
So you think you've got a great idea but you're not sure whether anyone else will agree? It's time to put your ideas to the test. There are lots of market research tools and techniques to gather feedback on your business concept. One effective and affordable option is using online surveys for concept testing.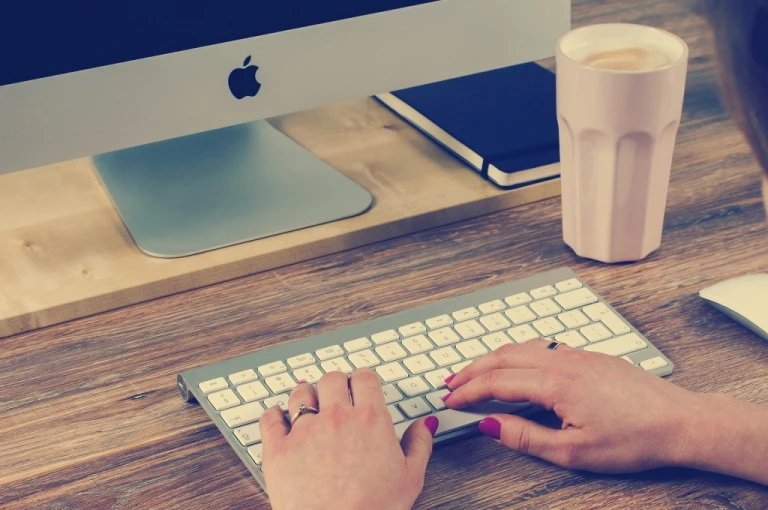 What is concept testing?
Concept testing is the first stage in product development. It uses surveys to gauge people's reaction to your idea. This can help inform your next steps: whether you move forward with your original product or make changes in response to feedback. And thanks to the wide range of free tools available online, it doesn't have to cost the earth.
What can concept testing be used to test?
You can use concept testing to get feedback on all sorts of business questions.
Product: Would people buy 80s pop star themed socks?

Features: What's the most popular flavour for your new hot chocolate range?

Promotion: Which advert makes people more inclined to buy your umbrellas?

Pricing: What would people pay for a monthly social media support package?

Branding: Does your business name or logo prompt the emotions you expect?
The answers to these questions can help you:
decide whether it is worth progressing your business idea

work out how to develop your product or services to maximise appeal

write a convincing business plan for investors or lenders
Savvy startup owners put customers at the heart of everything they do. After all, without customers, you have no business. So concept testing is a great way to get the foundations of your fledgling business right.
Types of concept testing
There are several different types of concept testing. Which you choose will depend on how developed your ideas are, how many products or services you want to assess, and your budget for research.
Single-Concept Evaluation – you ask people to assess and feedback on one idea in depth

Multi-Concept Evaluation – you ask people to assess and feedback on multiple ideas in depth

Concept Selection – you ask people to select their favourite idea from a range of options

Concept Selection and Evaluation – you ask people to select their favourite idea from a range of options and feedback on that idea in depth
At this point of your research process, the best tool to use is an online survey. It's easy for you to implement and for respondents to use. You can choose from free options or a range of paid services.
Survey tools
Free online survey tools
There are a range of free tools to conduct online surveys. SurveyMonkey, Google Forms, ZoHo Survey and SoGoSurvey are popular options.
They let you create an attractive survey before mailing it out to recipients. Most include tools to help you analyse your answers and view them in graph format. Whilst these are easy to create, you need to think where you'll find people to survey and how you'll achieve a representative sample.
Paid online survey tools
These are similar to free tools but offer a lot more. Often they allow you to survey more people, ask more questions or use more sophisticated functionality.
However, the main advantage is that many have a ready made audience of people to survey. These can be a pricey but effective way to get feedback fast. SurveyMonkey Audience, Google Survey and Pollfish are providers to explore.
Social media
One very quick and easy way to test a concept is via social media. If you already have access to customers through your business Facebook page, for example, use them. Facebook allows you to create polls in your posts.
Or, if you want to be more engaging, create a 'reaction survey'. This is when you ask users to vote by using a particular reaction to the post. For example, our hot chocolate manufacturer might post an image that looks like this.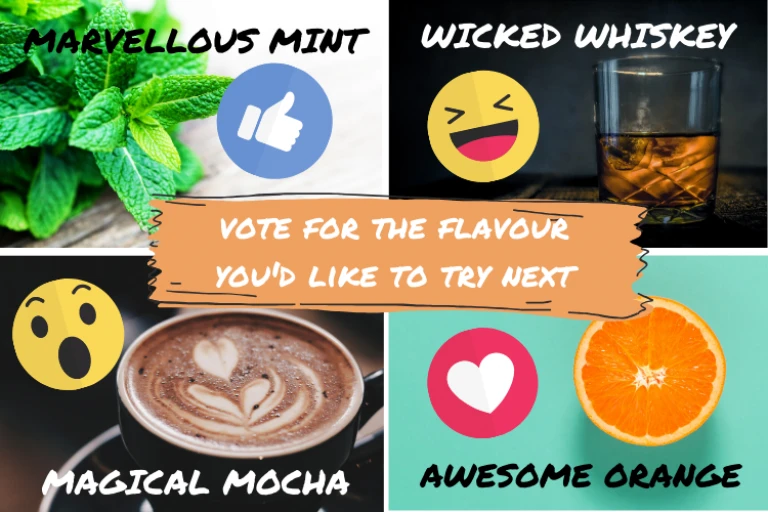 Writing a useful and user-friendly survey
Ask the right people
To get a true picture of the market for your product or service, it is important to ask a representative group of people. For example, if you only asked cat lovers 'which is best, cats or dogs?' your 100% pro-cat results wouldn't be an accurate reflection of the population in general.
Keep it short and easy to use
You're more likely to get replies to a short survey. Letting people know how long the survey will take at the start increases completion rates. Take time to make the design friendly – use fonts, colours and buttons that are easy on the eye.
Make questions easy to understand…
Keep people focused by only asking one thing per question. Keep questions short and use straightforward language. This will also help you assess the results more easily. For example, which of these do you think is easier to understand and answer?
'Would you purchase a precipitation protection device and for what purpose?'

'Would you buy an umbrella?'
…and to complete
Don't ask people to write an essay. Multiple choice questions that are easy to understand, complete and assess. 'Likert' scales let people say how strongly the agree or disagree with statements. If needed, save open ended questions for the end of the survey to catch anything not already answered.
Eliminate irrelevant audience members
Have a 'screening' question which eliminates anyone not appropriate to your audience. For example, if you are asking about how many times a week someone drives to work, you'll only want to ask people who can drive. So your first question will be "do you drive?" If the answer is no,  the respondent is thanked for their time and the survey ends there.
Avoid irrelevant questions
Help people skip questions that aren't relevant to them. For example, if they say they've never use an umbrella, don't ask them which is their favourite. Tell them how to skip to the next section. Many online surveys automate this process
Reassure respondents that their replies are private
Always let people know the survey responses will be kept private and only used for your own research.
Test it before you send it
Always test your survey before you send it out. It'll help you check for typos, sense and broken buttons.
Follow our tips for concept testing and you'll build a better picture of the market for your product. If you get the positive feedback you're hoping for, a startup loan could be the perfect way to make your dreams reality. Want to test your concept face-to-face? Running a focus group is a great way to uncover insights to inform your marketing. "We're delighted to be the 2000th loan recipients!"
JO CARTER – DUKES GASTROPUB
Entrepreneurs Backed
10962
APPLY FOR A START UP LOAN