Why is Professional Photography Important to Your Business?
HOME / How To Grow , Marketing & Sales / Why is Professional Photography Important to Your Business?
One of the most vital things to remember for your new business is that no matter how well you present yourself and you products, without some really good PR no one will notice your new brand; it's no good having a great website and products if no one is looking at it.
There are many ways that you can go about marketing your business, including social media and press releases, however take in to account that a block of text is never going to captivate your audience. You need to get some really great photography to supplement your social media and press releases.
First, go back to basics and think about what you're trying to achieve through this activity. Regardless of the industry your business is in, if you're thinking about marketing of any kind then you'll have a customer, or a target audience who you're aiming this press release at.
Now, you need to think about what kind of images will engage them to get their immediate interest and attention. After all, if the editor of a magazine or an online publication is looking at your press release, yours is probably not the only one they've seen today and they're also looking at great images which they can use on their platform to enhance your message. Someone in their position is likely to see press releases from companies all the time, and at this point the aim of the game is to put something in front of them which really grabs them and makes them read your article. To do this, pictures that you have taken yourself or stock images would be too risky. It's far safer to invest in a professional photographer to take these images and to give yourself the best chance of having your press release read.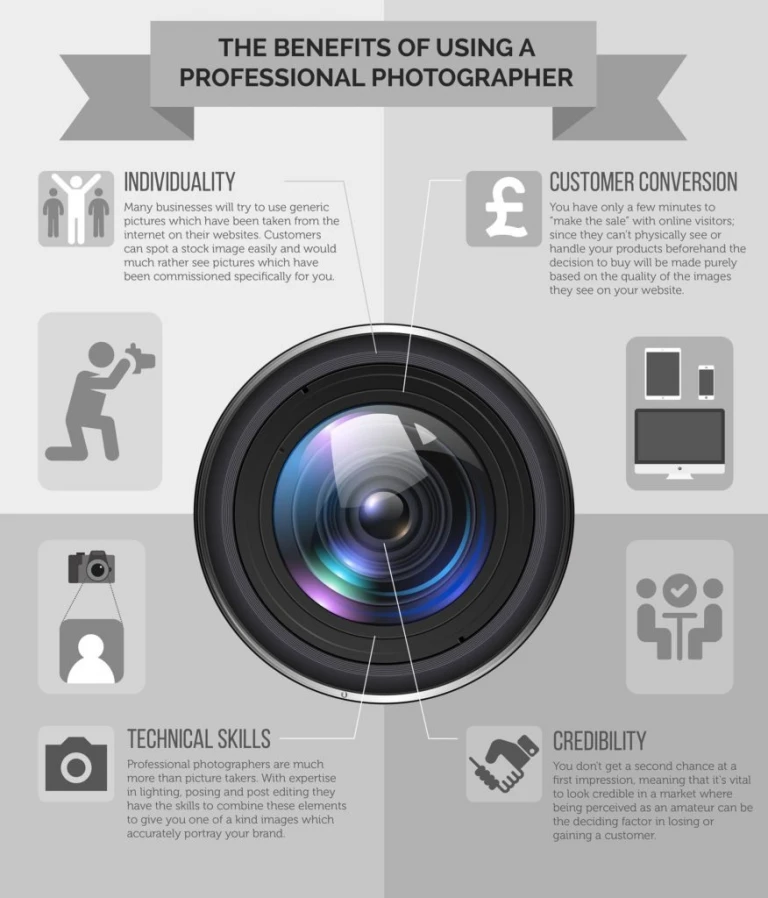 The infographic above from Hawthorn gives some more information on the importance of professional photography.
"We're delighted to be the 2000th loan recipients!"
JO CARTER – DUKES GASTROPUB
Entrepreneurs Backed
10962
APPLY FOR A START UP LOAN