SEO For New Websites: 7 Ways to Set Yourself Up for Success
For many new business, driving new customer acquisition through Google is make or break and therefore, SEO should be a huge consideration from the beginning. Make no mistake; at the specialist end, SEO can be really complicated. However, there's loads you can do to improve SEO that's actually rather simple and logical.
We have complied this guide for that exact reason. To help you ensure your website is setup for success. No complicated theory, just plain old common sense and surprisingly actionable steps, which will lay the foundation for SEO successes.
Worth noting, this guide offers many generalisations. Your SEO success is heavily subject your business type, scale, competition etc. A specialised SEO campaign will be subject to the specifics of your business because Google handles different types search queries and business types differently.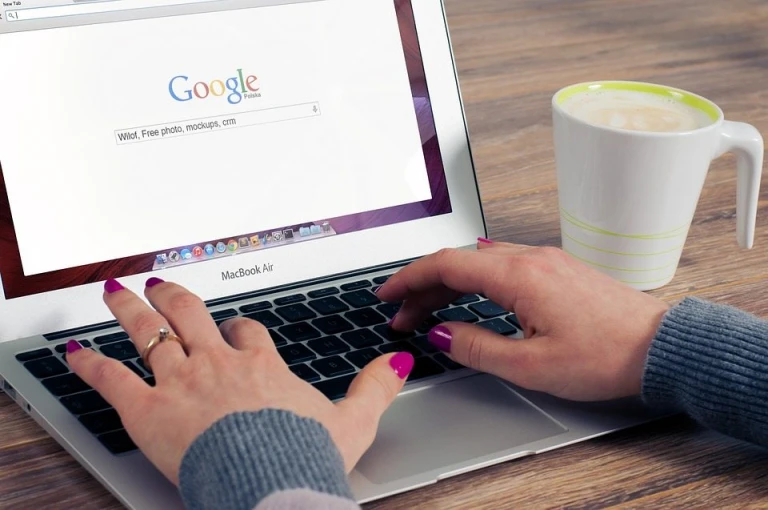 1. SEO From the Off
This cannot be emphasised enough. The truth is, a large part of SEO work tends to be fixing websites where there has been no prior SEO consideration. Building a website and building one that is technically sound for SEO are two very different things, with the later having a greater cost implication. It's understandable that many new businesses will opt for the cheaper, fully functional website. However, Google's crawling "bots" (which analysis the quality of your site) are the most discerning visitors your website will ever receive, so unfortunately, cutting costs to build a website may result in having to invest above and beyond in SEO at a later date.
So, before employing a developer, check their SEO credentials. Whilst SEO is a separate specialist discipline and most developers are not SEO specialists, a developer worth their salt will at least build an SEO friendly website which can be further optimised at a later date.

2. Think Locally
It's important to clearly define whether you are a local or national business. Google likes to provide it's users with local results and suffice to say, it's a lot easier to compete locally, than nationally. For example, if you were a hairdresser, locally, you're competing with Bob's Hair Salon around the corner, whereas nationally you're competing with Tony & Guy!
The aim of SEO local is to get listed in the "local pack" which is displayed near the top of search results for those searching nearby your location. Simply, optimise your Google My Business Profile. Write a good description, add good photos, add your open/close times and so on. You may even find that your local listing is even more effective at driving business through Google than your website is, if you are a heavily localised business.
Pro-tip: Make sure your business address is on the website and include a link to your Google My Business profile i.e. "Find us on Google Maps".
3. Write Website Copy for Customers Not Just Google
Often website copy can be overly clever and cryptic as a way to differentiate your new proposition in the market, but this can lead into unclear messaging leaving the end user to have to read between the lines.
This is particularly evident in headings. Avoid strap lines!
For example, a specialist staircase company may choose to go with the fancy headline "making your life easier, one step as a time". Whilst everyone loves a pun, these types of one-liners mean nothing. We would recommend simply "Staircase Design & Installation in [LOCATION]".
Whilst there is an art to keyword usage, optimising content doesn't need to be overly complicated. Think Ronseal "does what it says on the tin". When writing content for the site, keep descriptive language simple.
If you adhere to the above, by default, your content should include nice simple keywords that Google can understand.
However, if you do want to do keyword research, it's free to use Google AdWords keyword research tools. Using the "ideas" tool, you can throw in some ideas and it will provide suggested keywords. Even easier - take a look at your competitor websites; see what keywords are most prominent on their homepages.
4. Brilliant Basics
Whilst there is a big scary technical side to SEO, the majority of website optimisation is actually rather straightforward (assuming that your website has been developed competently). These elements, we call "Brilliant Basics" and they are powerful. The following elements are generally really easy to implement and should be prioritised.
Page Titles - The cornerstone of any good SEO campaign. Remember Ronseal. Simply go with something like:
[KEYWORD] + [USP] or [LOCATION] | BRAND NAME
For example, "Family Law Solicitors in Bedford | My Law Firm".
Businesses tend to offer a range of services, each with its own page so, make sure each important page has a unique page title using the same principle.
Page Headings (AKA H1 Tags) - Essentially, just repeat the page title, i.e. [KEYWORD] + [USP / LOCATION]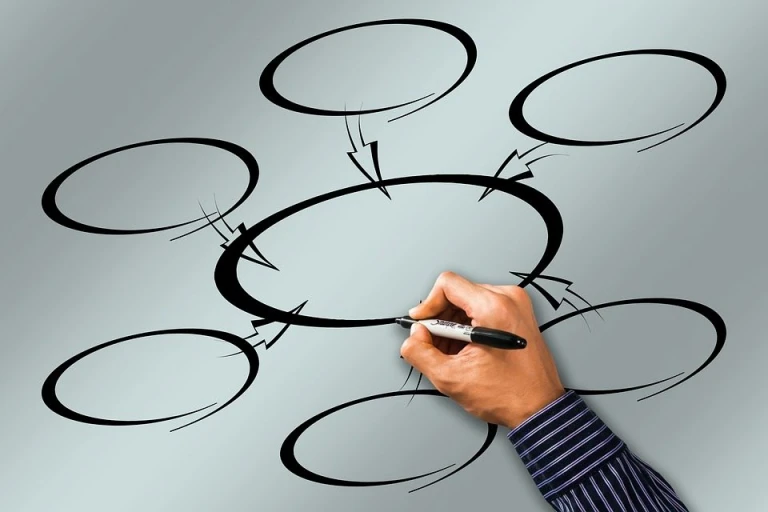 5. Leverage Your Business Networks to Build Links
Links are an important part of SEO success, and whilst you may choose to invest in specialist services to build links at a later stage, you would be surprised how much "link building" ability you already have at your fingertips.
It's time to call in a few favours.
What businesses, suppliers, communities, panels, committees etc. are you connected with? Do you sponsor a local team? Who do any of your friends have websites?
Ask your friends and your business contacts if they will link to your website. In most cases, it should be totally natural to do so. For example, if you are a solicitor and have a friend who practices in a different district, ask them to link to your site as such "solicitor services in [your area]". If your biography is on a local committee website, add a link to your bio for instance "Geoff works for [company name"].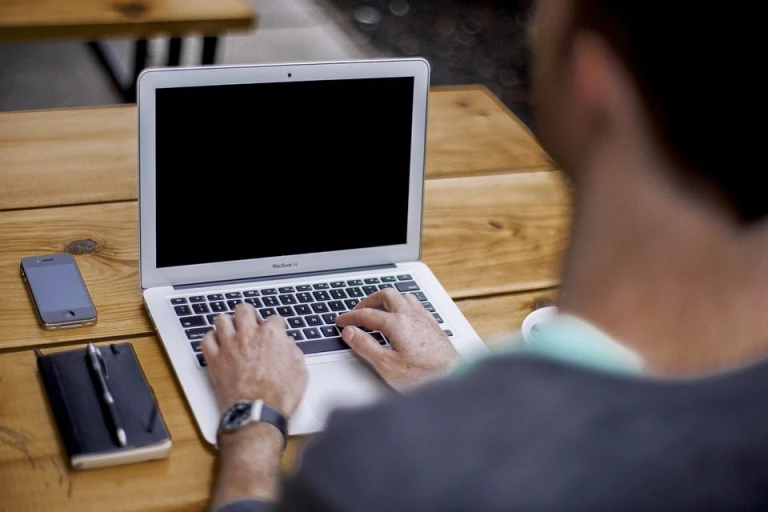 6. Use Your Specialist Knowledge to Create the Best Articles Online
It can be difficult to rank for competitive terms like "laptop repairs". Rather than try plough through the keyword middle, you can get traffic through the back door by taking advantage of "long tail" keywords. For example, a laptop repairs company might want to produce an article called "Cost of Repairing Laptop Screen" detailing the cost implications (without quoting or being too specific).
If you create an article with this as the title, the chances are, you will rank in Google for those searching for solutions for this problem. Furthermore, you're likely to gain a customer because the person who clicked is clearly in need of your expertise.
A great way to start is to simply list all the FAQ you get asked in your line of business. Then publish the answers as articles on your blog. This principle can be applied to nearly every business and service imaginable. They say, "Content is king" for a reason.
7. Be Patient - Diversify Your Marketing
Time is an important SEO ranking factor. In SEO language, it's referred to as Domain Age. Before Google will rank you effectively, they need to know that you're the real deal and this can take time.
How much time? Unfortunately, SEO is a notoriously slow burning marketing channel so it's a case of "how long is a piece of string". However, following the simple rules above will surely help. Of course, you can speed this process up further by investing in SEO services but it will still take time and patience.
We recommend getting the SEO basics down from the start, but if you need to drive success short term, diversify your digital marketing. Look into paid channels like Facebook ads and Google PPC. Whilst these channels require investment, they are designed to drive customers that you otherwise may not have received making them a sensible investment while your SEO campaign matures.
Dave Clough is a Digital PR Consultant for Glaze Digital, a Belfast-based digital agency that can support your businesses growth through PR, SEO, website development, asset production and social media marketing.

"We're delighted to be the 2000th loan recipients!"
JO CARTER – DUKES GASTROPUB
Entrepreneurs Backed
10962
APPLY FOR A START UP LOAN