The Startup Productivity Apps Guide
Start-up businesses are full of engaged, creative and driven people. That's a fantastic set of qualities to have. However, there's no doubt that on some occasions start-up productivity can wane. This can be due to any number of factors:
That's just scratching the surface too; there can be hundreds of reasons for the productivity of a start-up to drop.
However, thanks to the wonders of modern technology, start-ups have plenty of tools at their disposal to help increase productivity and keeps their business progressing.
Communicate Better
Communication is an incredibly important factor in productivity. Most start-ups are composed of more than one person. Therefore the productivity can only be high when everybody in the business is working towards the same goal and understands their role.
The app I want to talk about here is Google Hangouts. With Google Hangouts you'll be able to communicate in groups or as individuals. It's an extremely powerful platform that doesn't just have instant messaging functions, but also screen sharing, which can be invaluable when providing real world examples of problems.
The other advantage is that it's completely cross platform. This means you'll be able to join the conversation and send news from wherever you are, at any time of day or night.( Obviously working through the night every night isn't great for productivity, I'm sure we've all done it at some point!)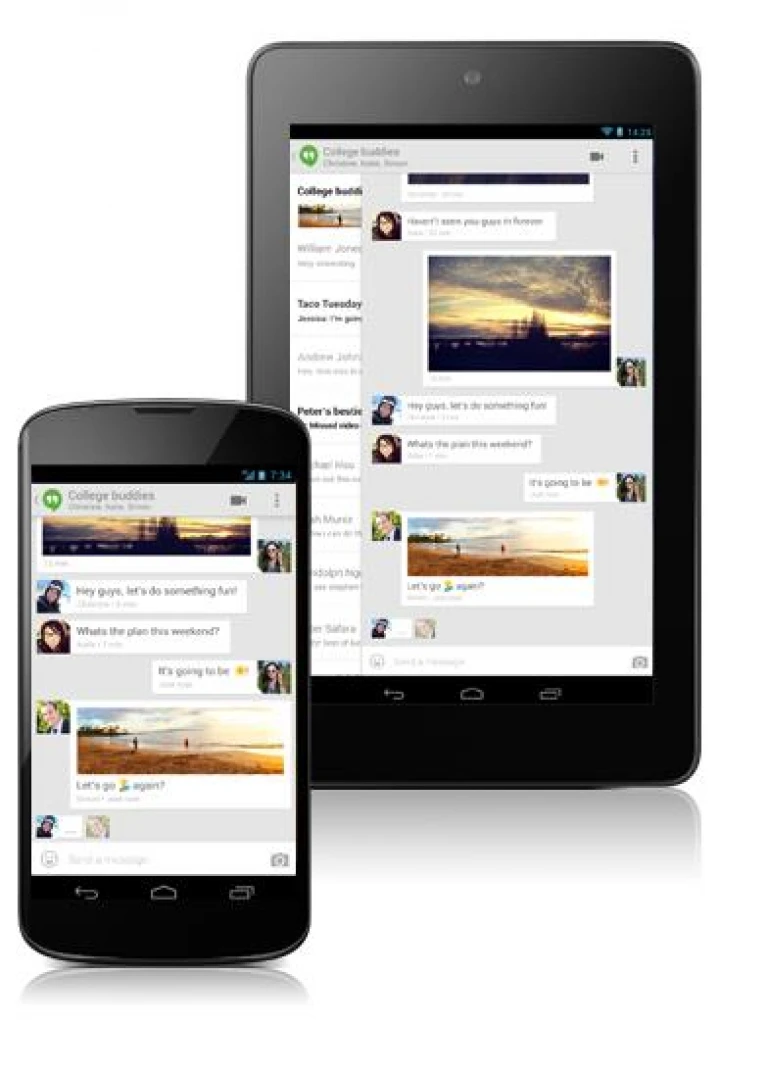 It's not just internal communication that this helps either. Start-ups can engage directly with their customers by hosting Q+A sessions via a Google Hangout.
Communication is the glue that keeps start-ups together. Hangouts help increase the productivity of your start-up by ensuring that everyone can contact each other and provide instant feedback.
Effective Project Planning
Every start-up will normally be juggling multiple projects at the same time, across a team of people. This poses its own problems but with effective planning your start-up can become more productive. Not only will you be able to take one look and see where you are with all of your projects, but you'll also be able to assist other members of your team by alerting them to things you've come across that may help their project.
This does feed slightly back into the communication issues that I mentioned previously.
However, this relates specifically to the way you plan and track your projects.
The app that I'll recommend for this is Trello.
"the fastest, easiest way to organize anything, from your day-to-day work, to a favorite side project, to your greatest life plans."
Now that doesn't sound that inspiring, but used properly, it can help your start-up become a much more productive workplace.
Trello allows you to plan projects in the most intuitive way possible, using "Boards" which would be the basis for each project and "Cards" which relate to each individual part of the project.
I might create a card called 'Create Infographic' and the cards might be 'Gather Data', 'Get Source Permission', 'Staff Feedback', 'Outreach', 'Go Live'.

As each part of the project is completed, it's moved along the columns from 'To Do' to 'Doing' to 'Done'.
For each individual card, or task, you can assign members of your organisation, attach files, set due dates, add comments and more.
You can also create public boards, for clients or PR contacts to access, highlighting the latest features of your offering, or allowing the public to comment on cards you create.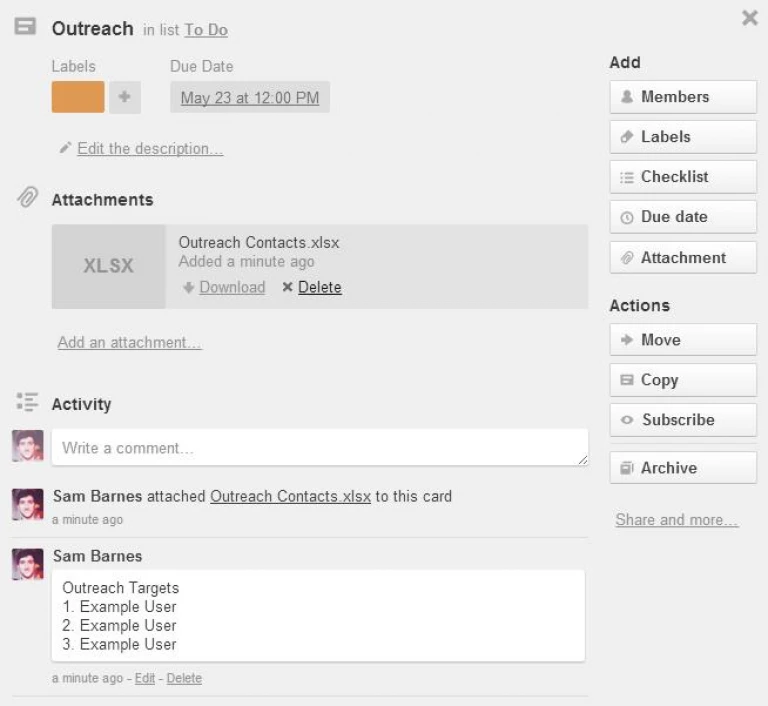 It's an incredibly powerful, free project management tool that will help your business become more productive through effective planning. When the information is all available to you in one place and you know what task you need to complete, it becomes more difficult to get distracted and lose your focus.
Use Collaborative Documents
There's nothing worse than getting home and realising that you don't have that brainstorm presentation you created in the office last week so you can't add that fantastic idea you've just had.
What could become even worse is if you get to a client meeting and realise that they're going to need to bring some more information that you don't have printed. What would you do? Say you'll come back later?
In this day and age that simply isn't necessary. Teams can collaborate and share the same documents at all times using cloud based documents. This means that you work more effectively as a group, always having access to all of your documents, but also that you'll all have access 24/7 365 days a year.
As a start-up you'll never know when your next opportunity might reveal itself, so it pays to always be prepared!
There's only one application I'm going to mention here and my guess is that most of you already use it in some way shape or form, Google Docs. You can create Text Documents, Presentations, Spreadsheets, Forms and Drawings.
Each member of your team can then be invited to any of the documents you need to collaborate on. The entire file structure can also be accessed by each team member. You have complete control over what you share with your team and what you don't.
Google Docs allows you to create, modify, share and download all kinds of documents from your web browser, desktop PC, laptop, tablet and phone. It really is the ultimate cross platform document handling package. Integrating Google docs into your workflow can help increase productivity for both individuals and the team as a whole.
This is only a small insight into the vast amount of apps and resources available to help start-ups increase their productivity. You should always strive to be as productive as you can, without jeopardising the welfare of your staff.
With the three free apps I've mentioned above, you should be able to see some benefits within a very short amount of time. Within a few weeks you'll wonder how you worked any other way!
What apps does your start-up embrace?
Sam is a Digital Marketing Executive with Easy Offices. They help source office space for business start-ups. They have a range of offices across the UK and believe that every start-up should have an opportunity to secure the perfect office. If you want to know more please follow us on Twitter, Facebook or Google+.
"We're delighted to be the 2000th loan recipients!"
JO CARTER – DUKES GASTROPUB
Entrepreneurs Backed
10962
APPLY FOR A START UP LOAN