Capsule: The Best CRM System for a Start-up Business?
As your business grows, the need for a suitable CRM (customer relationship management) system will become more and more apparent.
Keeping up to date information on your customers and prospects is paramount in order to ensure that you not only have their contact information on hand at all times, but that you also record all of the conversations and communications you've had with them. Sharing this information internally ensures effective communication, both internally and externally.
We have used a CRM system since day one and it is central to our daily activity. All emails we send get copied into our CRM and we make notes of the telephone conversations we've had. One of the main reasons we employed a CRM system from the very start of Transmit Start-Ups is that it was simple to set up and run with. Many other systems we looked at had too many features and therefore were a little overwhelming.
I know many companies that have shopped around for ages and ended up buying a system that would take care of their contact management, sales pipeline, task management, appointments, invoicing, accounting, their dinner plans and car servicing. OK, so that is an exaggeration, but my point is, they would get carried away and want a system to handle every process in the business. The end result was an expensive system that was far too complicated to set up and get the team on board. And, after a few months of struggling with it and realising it was actually creating more work, it was quietly turned off and banished to the 'Stuff I need to sort later, when I just get a spare half hour' drawer.
The software we chose is called Capsule CRM, which has been adopted by many startups, particularly from the digital tech sector. Capsule would never claim to be all things to all people, but the features it has work well – People & Organisations, Calendar & Tasks, Sales Pipeline and Case – all prompted with alerts on a dashboard.
I send (what seems like) a huge amount of emails most days so the email dropbox feature (just copy a specific Capsule dropbox email address into your BCC field) is ideal for me. All emails get logged in the account of that contact, which I can easily scroll through.
Another great feature is what Capsule calls 'Tracks'. So, for example, every loan applicant is created as an Opportunity in Capsule and a Track is assigned to that Opportunity. A track is basically a 'to do' list – you tick off each task sequentially and you get a reminder on your dashboard of the next task to do and when its needs to be completed.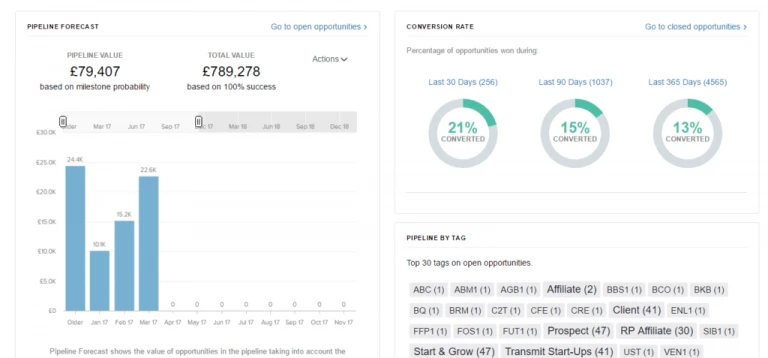 Best of all is probably its pricing structure. You get the first two user accounts for free (up to 250 contacts), then you just pay £8 per month for every additional user. You aren't locked in either, meaning you can just scale up and down according to how many people you have working for you.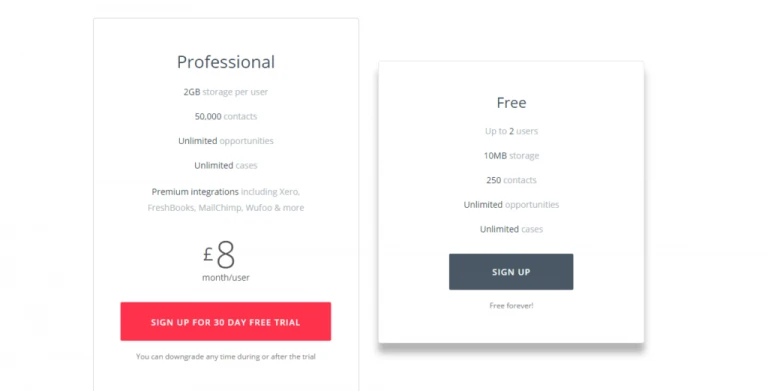 Oh, and Capsule also integrates with loads of other cloud services which helps streamline your processes and save you time. We use Mailchimp for our email marketing so, as soon as someone is added to Capsule, we push them into a Mailchimp mailing list as well (without having to leave Capsule!).
For your FREE 30-day trial of Capsule, click HERE.
"We're delighted to be the 2000th loan recipients!"
JO CARTER – DUKES GASTROPUB
Entrepreneurs Backed
10962
APPLY FOR A START UP LOAN