Start-up stories: Brush Barbers
Husso founded Brush Barbers in Battlefield after ten years in the trade - and it took him just 18 months to start winning awards for his business, full of personality. He tells us a little more about his journey.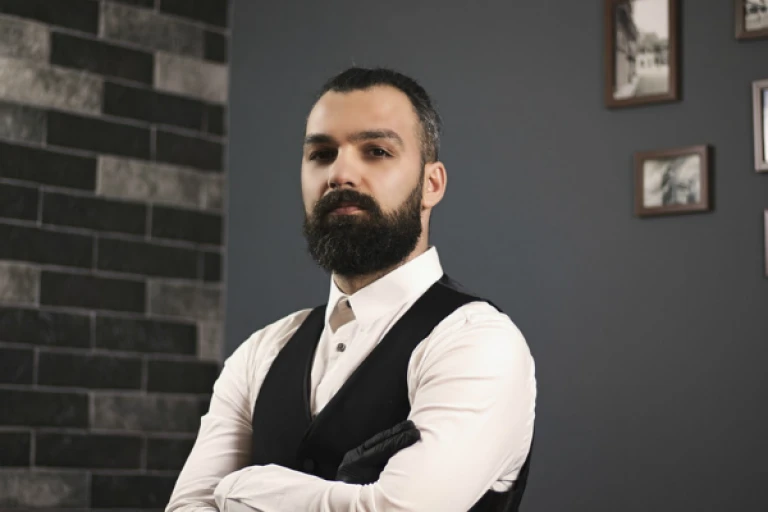 Who are you?
Huseyin Cetin, known as Husso, and I'm the founder of Brush Barbers.
What does your business do?   
We are a local barbershop offering high-quality hair and grooming services. We pride ourselves in providing old school hospitality with contemporary services. After just 18 months in business, we were delighted to be voted Best Barbers in Glasgow by Scotland's Business Awards.
Where are you based?
We are based in Battlefield, Glasgow. I decided on this location after considering my target audience for my services. My shop is located on a busy street which attracts people's attention easily and means I could reach a huge crowd as soon as I opened. Also, Battlefield has a great community and I'm so lucky to be in this neighbourhood.
How did you get started?            
I started barbering as an employee in a street barber. After years of hard work and experience, I decided to open my own shop.
What is your background?
I started in a street barber as a trainee 10 years ago. I went on to become a State Registered Senior Barber and a member of The British Master Barbers Alliance. I've completed my NVQ at the award-winning Mike Taylor Education, one of the UK's leading barber training schools. I have been a UK finalist in the 1o1 International Barber Awards for the past two years. After I established my very first shop, Brush Barbers, I joined the Great British Barbering Academy as an educator. I attend hair and beauty shows across the UK to perform stage work for several companies. Recently I was honoured to be selected by Andis as a judge of the Scottish Barber of the Year Awards.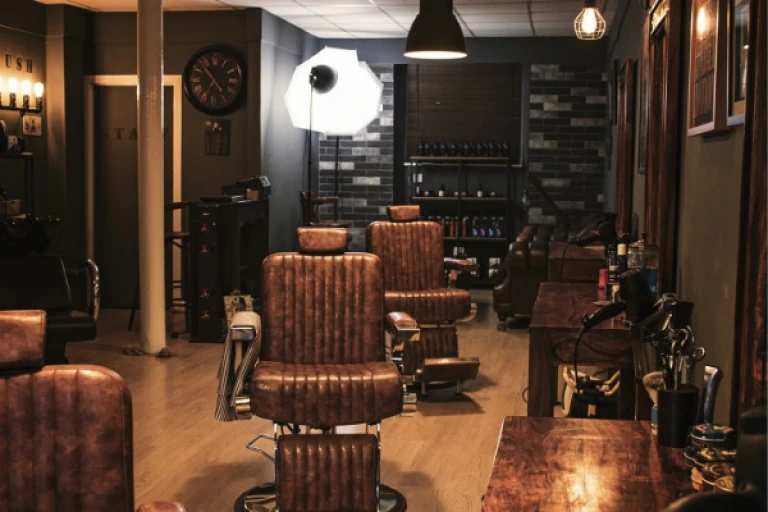 When I was planning my business project, I started with the question "What kind of a barbershop I would prefer if I were a client?" I've built my business motto on the answer to this question. I think empathy is the key to run a successful business. I always admire the traditional barbershop culture where the community is central, and Brush Barbers has been offering this warm, sincere place with sharp haircuts since 2017.
Has anyone helped you get started and how?
However hard you try it's so difficult to save money to start a business while you're earning minimum wages. Transmit Start-Ups changed my life by offering a way to grow upon my dreams. They provided an affordable way to receive a Start Up Loan for my business as well as the expertise of a team who support you to get started. As a company, they have helped thousands of people to create new business and they share this knowledge through their free mentoring services. And I couldn't pass without mentioning the big support of my dear wife and son.
What would you do differently?              
I wish I'd been more aware of companies that try to sell you something you don't really need or something that isn't fit for purpose. I would warn any new traders to always work with reliable establishments.
Who was/is your mentor/or inspiration?
Mike Taylor (mentioned above) is such a great mentor and a one-of-a-kind gentleman.
Where do you plan your business to be in five years time?
I would like to be one of the leading barbershops in Scotland and perform stage works with my team.
Useful contacts "We're delighted to be the 2000th loan recipients!"
JO CARTER – DUKES GASTROPUB
Entrepreneurs Backed
10962
APPLY FOR A START UP LOAN