BandWagon's Stan McLeod on the state of the UK's live music scene
HOME / Transmit News / BandWagon's Stan McLeod on the state of the UK's live music scene
We recently wrote about how Transmit Start-Ups had assisted Stan McLeod with a loan that will help him develop his business BandWagon - which helps connect the right bands with the right venues - so that it is in a position to attract a major funder to really get things going.
Stan recently wrote the below article for M, the magazine from PRS, who license organisations to play, perform or make available copyright music on behalf of music creators, and distribute the resulting royalties to them. His article looks at the current state of the UK live music scene and how with BandWagon his aiming to draw a line in the sand and aiming to improve the situation.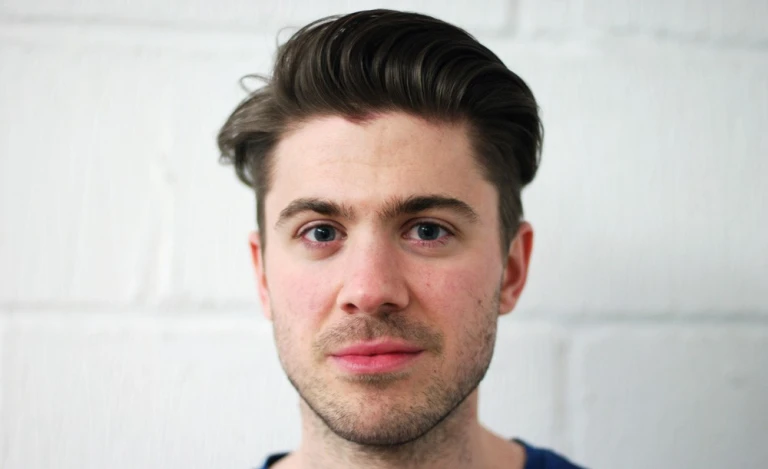 LIVE MUSIC: TIME FOR A LINE IN THE SAND?
In February the Bull and Gate in Kentish Town, North London, announced it would become the latest iconic music venue to close its doors to the public. Over three decades the pub has hosted gigs by thousands of upcoming acts, some of which have gone on to enjoy great success, including Coldplay, PJ Harvey, Blur, Pulp and Muse.
As a live music fan first and foremost, I am always extremely disappointed to see fantastic venues shut down and we've certainly lost some iconic names lately; the Astoria and Luminaire in London, plus The Independent in Sunderland, spring to mind. With all these closures it's easy to surmise that live music is failing.
While the picture may be highly detailed as circumstances vary wildly in different locations, it is fair to say that the live circuit is under a very particular pressure in the UK. There isn't a lot of government support for the creative industries in general, and live music is a fairly unregulated space in terms of working conditions and business practice – often to the detriment of artists. In many other European countries, particularly in Scandinavia, there is some formal subsidy or support available to artists, which helps them sustain themselves if they want to go out on tour. And in continental Europe, even support acts at tiny venues can expect to be paid by the venue or promoter for their performance. Not so in the UK.
Journalist John Harris recently asked the question in The Guardian, 'Can Britain's toilet circuit scene survive?' He made the point that many venues are struggling under the burden of rising business rates and a lack of support, both from local communities and the government. While I think it's a shame that the scene is referred to as the 'toilet circuit', I recognise these places receive no funding yet do a fantastic job in supporting a wealth of independent talent in their career progression. If these venues didn't struggle to exist on a daily basis, the live grassroots music scene wouldn't survive at all. These venues should be supported, subsidised and celebrated as the backbone of the live music industry.
I believe the wider music industry should do more to prop up the grassroots live circuit. Prosperous larger venues could be doing deals with the smaller ones and subsidising them; after all, the next artist that plays Brixton Academy has probably played first at a great local venue like The Windmill. If larger venues did more to recognise the important role smaller establishments play as 'feeder venues', they would in turn be securing their own futures. How else will the next crop of artists develop and be able to sell 2,000+ tickets per show? Live agents, larger labels and specialist initiatives could also set up their own funding to support independent musicians.
The infrastructure and knowledge sharing aspect needs to improve too. When I worked as a promoter I saw a lot of positives across the industry, but I also noticed things that weren't working. For instance, it's pretty tough for artists to organise their own tours at grassroots level and there is little infrastructure in place to support them. If you don't know the right venues and promoters outside of your hometown and you can't afford to employ a tour manager, it may be a stab in the dark — and a costly one at that. Rough estimates from industry insiders suggest a four-person band that takes to the road for a five-date tour can be out of pocket by at least a thousand pounds.
Also, there is a lack of transparency in terms of the relationship between the promoters and venues, and then the promoters and artists. Often from the promoters' side, the artists might not turn up on time or bring the right equipment, and they might not promote the show like they should. From the artists' side there is that endemic pay-to-play culture at grassroots level but they don't know what to do to combat it.
Promoters that sign up to use our platform have to agree to three community pledges which are based on being anti-pay-to-play. We are in harmony with the Musicians Union's Fair Pay Guide on this. Its campaign aims to raise awareness of fair pay issues for professional musicians and discourage cases where musicians are expected to work for free. What we're saying at BandWagon is that, although we see some instances where playing a free gig can really help an artist, there should be transparency in the business to allow the artist to make an informed decision. Promoters we partner with need to provide payment details, covering whether their events are paid, expenses-only or non-paid, so artists can decide in advance if they want to play or not.
It's going to be a long battle, but by drawing that line in the sand we're at least making a stance. And if we get others to support us we can make it easier for artists starting out to know that the opportunities presented to them are ethical and genuine. Together as an industry, I believe we can make the grassroots live sector a thriving business in the UK and one to be proud of.
"We're delighted to be the 2000th loan recipients!"
JO CARTER – DUKES GASTROPUB
Entrepreneurs Backed
10962
APPLY FOR A START UP LOAN