Couple's lockdown game idea goes national
"It's quite overwhelming to know that our product is going to be available to buy and hopefully in family homes everywhere!"
Like many of us, couple Gillian Hauxwell and Simon Evans turned to quiz nights during lockdown as a way to stay entertained.
But for them the fun was just beginning. Their games sparked an idea for a business that has now attracted funding from Transmit. Gillian tells us more…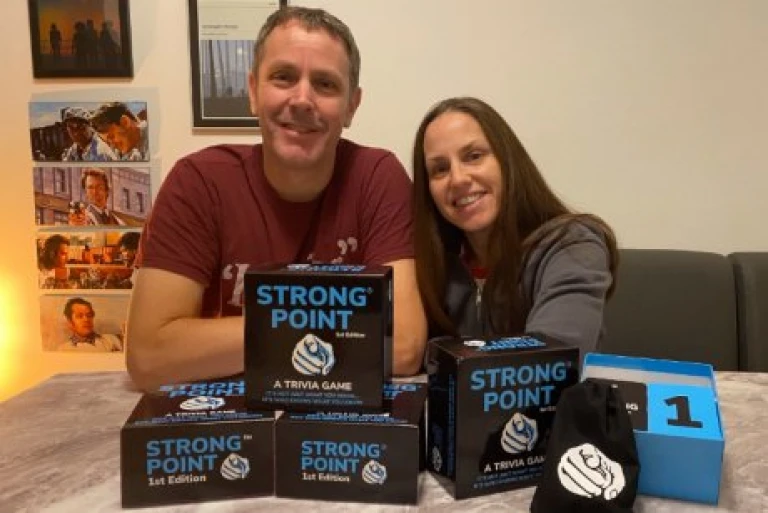 Lockdown Zoom quiz nights with family and friends really got us thinking.
We'd always enjoyed pub quizzes and quiz shows on TV and we started to come up with our own ideas for a game. When a relative told us how friends of theirs had created a game and it was selling very well on Amazon, we thought we'd give it a go.
Covid had made us realise we needed something to fall back on as the future ahead of us seemed uncertain.
Simon is a self-employed teacher and couldn't work during the lockdown of 2020. We only had my income from my retail job for months at a time and I dreaded going to work under the circumstances.
Our business idea was an obvious solution.
I contacted a friend for advice and she recommended we get some professional business support to develop the idea. That's how we found out about Transmit Startups and other amazing services that have supported us along the way.
We went through various stages of product development.
Some things we liked, others not so much and from the initial idea we eventually ended up with a simplified version.
The premise of the idea is simple but unique. A player answers five questions on a category. The other players secretly predict how many that player will get right, based on whether they think it is the player's Strong Point.
It's special to us as we created and designed every aspect of the game ourselves.
From forming the new company, to designing the game and writing 1,200 trivia questions, we did it all. I even designed the logo from a photo of Simon's hand!
Then we sourced a couple of UK manufacturers. It appealed to us to work with local businesses where we could keep a close eye on quality. In a way it made us feel closer to our goal.
Our Start Up Loan of £9,000 paid for the initial order of games.
Without it we'd have had to save the funds from our earnings. That would have delayed the production by up to two years. Going for a higher amount for the initial outlay also meant costs per unit were lower.
The process of applying for the loan was quite quick and Transmit were fantastic.
Our application was dealt with professionally and smoothly by our Business Adviser Adam. We didn't find the process as stressful as we thought it would be.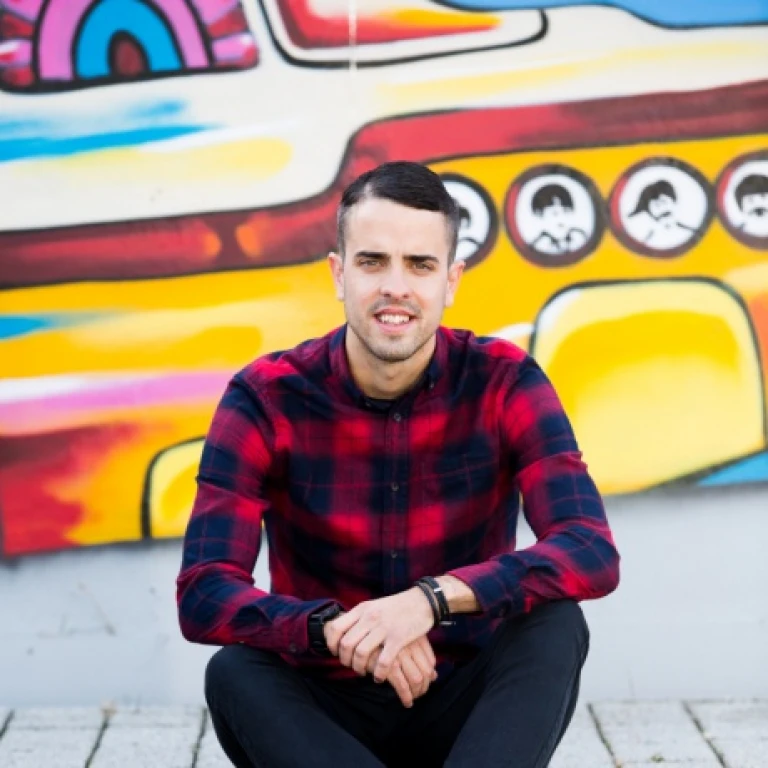 Our proudest moment so far has to be when we saw the first printed copy of the game box.
Seeing how it would look and knowing we'd designed it was a great feeling. It was also fantastic to receive such positive comments when we launched and shared our website.
Strong Point is available now on Amazon. Soon we hope to be stocked on our website and with other online and high street retailers too.
We're excited to see where we can take the brand.
Our vision is to see the first edition of the game successful enough so we can expand to other editions. We'd like to see the game available in the US and in Europe translated into different languages.
If you have an idea for a product that you believe in, make it happen!
Don't think you have to know everything and do everything yourself. There is help out there to make your idea a reality.
By seeking the help of others we've felt completely supported over the past seven months. That support is still ongoing from the likes of Transmit's Learn Smarta business training team. They're helping us to expand our knowledge for what lies ahead.
Has Gillian's story got you thinking?
Transmit Startups can take your business from a dream to a reality, with a Start Up Loan and support to get started. Find out how we can help on our Start Up Loans page. "We're delighted to be the 2000th loan recipients!"
JO CARTER – DUKES GASTROPUB
Entrepreneurs Backed
10962
APPLY FOR A START UP LOAN