Head Records on BBC's A Matter of Life and Debt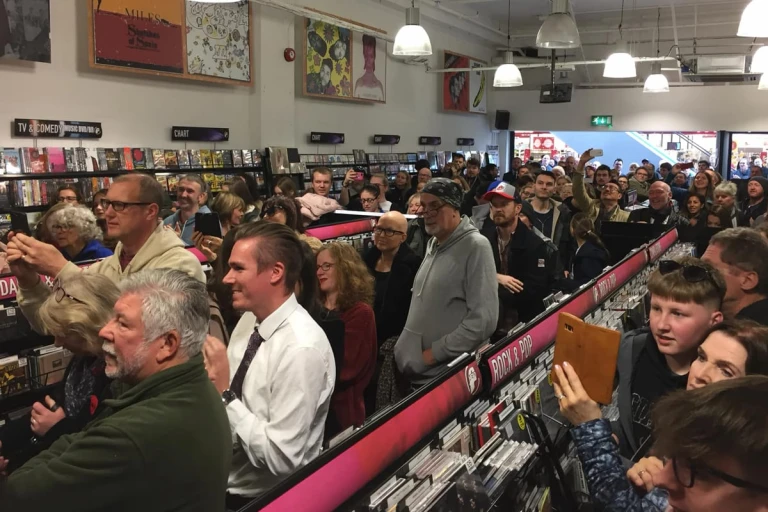 The number of new business startups in the UK is rising all the time with latest figures showing 600,000+ new businesses registered last year. The popular BBC series, A Matter of Life and Debt has returned to our screens and follows some life-changing stories from budding entrepreneurs that have taken out loans to finance their dreams.
Music lover Simon Dullently features on the third episode of the new series and has worked in the retail music industry for 25 years, with his last job managing a chain of record shops. Loving his work and emotionally invested in it, it came as a shock to Simon seven months ago, when the business he worked for went into administration.
Losing his job to a company going into liquidation meant that Simon didn't receive any of the usual financial benefits and so he found himself without an income, but with a family and four children to support.
When presented with a rare opportunity in his local town of Leamington Spa to re-launch a record shop that he had worked in previously, Simon re-found his spark. With some personal history with the store, Simon already knew that the business could work and that it had been popular with locals.
So in an age of digital downloads, Simon decided to take a risk and open a traditional record store - of which there aren't that many left across the country. The new store, Head Records, would stock a wide range of music in vinyl and CD formats, DVDs, Blu-rays, headphones and turntables. The only hurdle he needed to overcome, was to find the £25,000 needed to get the idea off the ground, knowing that stocking thousands of titles would mostly need paying for upfront.
Simon briefly considered a traditional banking route, but was scared off by the high interest rates, and so approached our very own Richard Myers of Transmit Start-Ups to discuss applying for a loan. Simon found that because we're a Government-backed scheme rather than a bank, both our lending terms and mentoring services would suit his needs perfectly.
£25,000 is the maximum amount that can be borrowed from us, but Simon was able to justify the amount needed - "which is exactly what we need from anyone who approaches us for finance," advised Richard Myers. We analysed Simon's business plan with a fine tooth-comb, confident in Simon's business venture.
"Simon clearly knows the industry, he's well-experienced in this, so we felt comfortable and confident in his ability to take the business forward." - Richard Myers.
It was with a huge sigh of relief that Simon realised all his hard work had came to fruition. And now seven months on after losing his job, Simon is his own boss in a world he knows and loves. Trade has been fantastic and the reaction from the customers has been amazing. Simon and his staff know what they're selling and have a great range of stock, so customers are happy the store has re-opened.
Simon hopes vinyl sales continue to be on the rise, so he can continue to succeed with his business and provide for his family.
You can watch the full programme
here
(Simon's story begins at 23.28 minutes).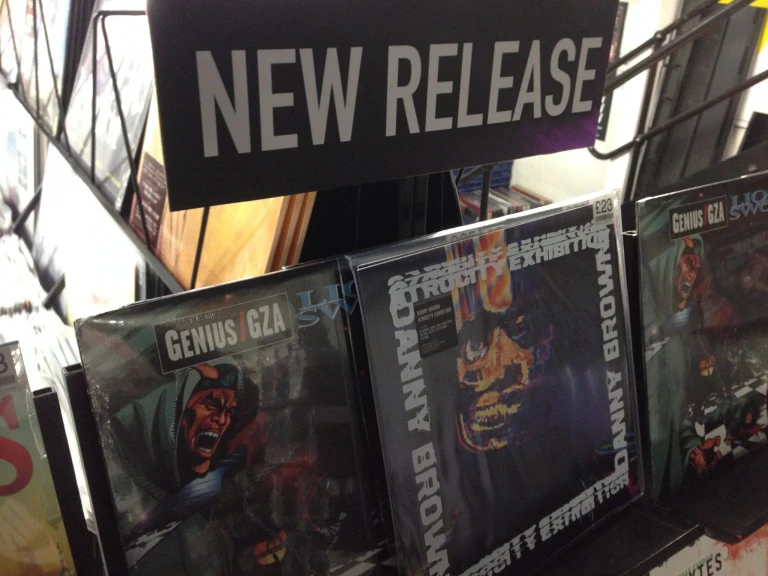 "We're delighted to be the 2000th loan recipients!"
JO CARTER – DUKES GASTROPUB
Entrepreneurs Backed
10962
APPLY FOR A START UP LOAN