We recently featured new member to the team Chloe Dale, who works as our Projects Assistant. A couple of months later, firmly bedded into Team Transmit, she progressed to a role as Project Assistant. Fast forward a couple of years and Chloe has a new role with us here at Transmit Start-Ups,  so we caught up with Chloe again to find out how she is finding her new role and what her day to day activities look like.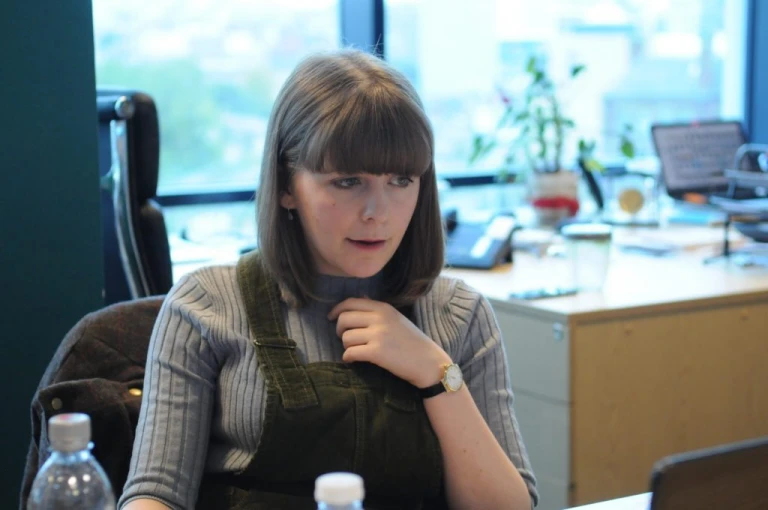 What is your current position at Transmit Start-Ups? Tell us a little about your role and what it entails.
My current role is Business Operations Co-Ordinator. My job is all about ensuring that Transmit is running smoothly on a day-to-day basis. I assist with compliance, making sure Transmit meets all the necessary rules and regulations. I also handle any complaints. I'm also responsible for internal communications, making sure everyone in the team has all the information necessary to do their job well. 
What does a typical day at Transmit Start-Ups look like for you?
No two days are the same for me at Transmit! It all depends on what else is going on within the business. I could have a big compliance, or due diligence job one day. On another day, I could be organising our next quarterly team meeting.
What is your background prior to joining Transmit Start-Ups and what made you decide to join the company?
I first came into contact with Transmit whilst I was at University, on a 10 week internship scheme. I then continued to work for Transmit on a casual basis while I finished my degree. After I graduated, I started working full-time as Projects Assistant. I then decided to try something new for a bit, and briefly left Transmit to work in a business development role for a law firm. Transmit is such an exciting and welcoming place to work that I couldn't stay away from Transmit for long, and returned to my current role in January 2019.
What do you like to do away from the office to relax, do you have any hobbies or other interests?
Having studied English Literature at university, I'm a bit of book-worm and love reading on my commute to and from the office. I also love to cook and really enjoy whipping up veggie delights for my friends and family. I'm lucky enough to live on the beautiful North-East coast line so love a walk along the beach to blow away the cobwebs on the weekend.
What is it about working at Transmit Start-Ups that you like?
I find the huge range of start-ups we work with so inspiring. The ideas people come up with never cease to amaze me!
If you could give one tip to a Start Up Loan applicant what would it be?
Start small, keep it simple, and don't be afraid to give it a go!
If you're thinking about setting up your own business or need any advice or questions answered on the start-up process, give us a call or drop us an email, we'd love to hear from you!
"We're delighted to be the 2000th loan recipients!"
JO CARTER – DUKES GASTROPUB
Entrepreneurs Backed
10962
APPLY FOR A START UP LOAN