Meet the Staff with Damian Baetens
HOME / Transmit News / Meet the Staff with Damian Baetens
Following on from our 'Meet the Staff' story last time, we move on to Business Support Director Damian Baetens, who forms another part of the Transmit Start-Ups co-founding trilogy. With a keen interest and background in music, the three directors formed an early bond, before setting up in business together to create Transmit Start-Ups. Learn more about Damian's background, his day to day work and what he likes to get up to out of the office!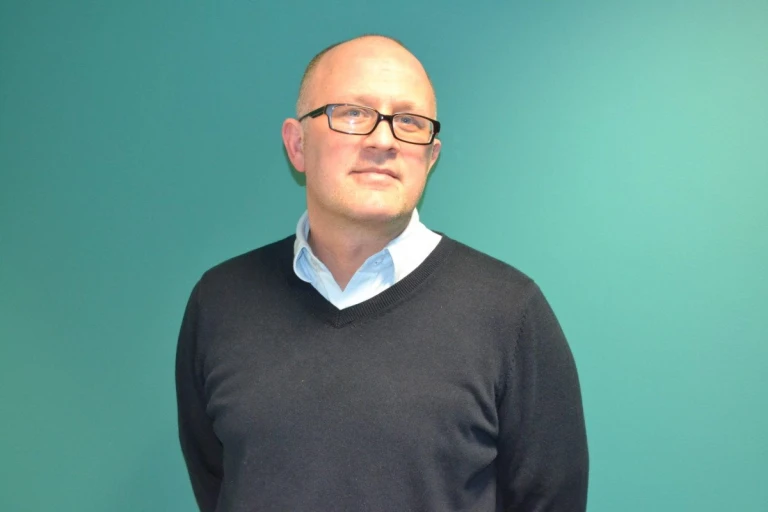 What is your current position at Transmit Start-Ups? Tell us a little about your role and what it entails.
As Business Support Director here at Transmit Start Ups I am looking at all the incoming loan applications and matching them up to the right advisor. Some months we get over 500+ applications so it can be a lot of work reviewing the client files and getting them all assigned out to the appropriate advisor. I might assign a start up loan applicant out based on the type of business if we have a sector specialist but location can also be a factor if people need one to one support.
What does a typical day at Transmit Start-Ups look like for you?
I normally come in and just try and get on top of applications and deal with any outstanding queries so I can 'clear the decks' and crack on with more strategic work later in the day. If there is something important and I need to avoid distractions I can sometimes be found hiding in a meeting room or maybe even occasionally working from home if there's a report or proposal to write in the morning. Most afternoons I try to focus on project work and we're launching a couple of new brands late 2017 / early 2018 so there's always plenty to keep me busy !
What is your background prior to joining Transmit Start-Ups and what made you decide to join the company?
I started running my own music business in the late 90's and I was an artist manager initially based in Manchester then I relocated it to London. When I started all I had was a cassette, a telephone and I ran it all from my bedroom in a shared house. It wasn't particularly glamorous but I eventually managed to sign a couple of bands to EMI and BMG Music and things picked up from there. After I left London to return 'home' I started teaching other people how to start music businesses and then on to support wider creative industries and digital start ups. I think being a bigger fish in a smaller pond was good at the time for me and I was employed as Business Support Director at an ERDF project in Newcastle, that then led me to form Transmit Start Ups with Ian and Rich. My job was great and I learned so much but nothing beats running your own business.
What do you like to do away from the office to relax, do you have any hobbies or other interests?
I've got a young family and most of my time outside of work is spent performing taxi driver duties between things like gymnastics, cricket and Tae Kwan Do. I do like to try and get out into Northumberland for a walk when I can and I think we are blessed with the most amazing countryside on our doorstep here in the north east. It's so unspoilt and remote which is very special and you can always find a spot for yourself. Other than that I have really got into listening to Podcasts in 2017 and it's replaced a gap, as I find it hard to sit down with a book these days.
What is it about working with start-ups that you like?
There's a real energy and dynamic around people at the start up stage and if we can help people progress it's a great feeling when you see things coming together. Some start ups just want finance and I hope we make this process as simple as possible for them, whereas others may need a little more hand holding and advice which we can provide. I've just been invited for a VIP dinner at one of the start-ups I worked with in the early days of Transmit Start Ups and nights like this are very rewarding when you see a business idea developed and actually delivered. I did contribute to their crowdfunding campaign and it's reward time so I would recommend supporting restaurants if you want a free meal!
If you could give one tip to a Start Up Loan applicant what would it be?
Only apply for what you really need to get the business started and don't write a shopping list. Keep it lean at the beginning and make sure you can pay back the loan and cover your own living expenses. If things are going well you can always come back for more money from us or make an enquiry at our sister company
Teal
.
If you're thinking about setting up your own business or need any advice or questions answered on the start-up process, give us a call or drop us an email, we'd love to hear from you!
"We're delighted to be the 2000th loan recipients!"
JO CARTER – DUKES GASTROPUB
Entrepreneurs Backed
10962
APPLY FOR A START UP LOAN