As part of our Meet the Staff series, you've been introduced to a wide selection of the Transmit team, ranging from Administrative Assistants to the founding members of the company and everyone in between. As well as the permanent members of staff, we also employ on a freelance basis. So in our latest blog post we're chatting with Hina Joshi, Associate Business Advisor who gives us an insight into freelance life with Transmit Start-Ups.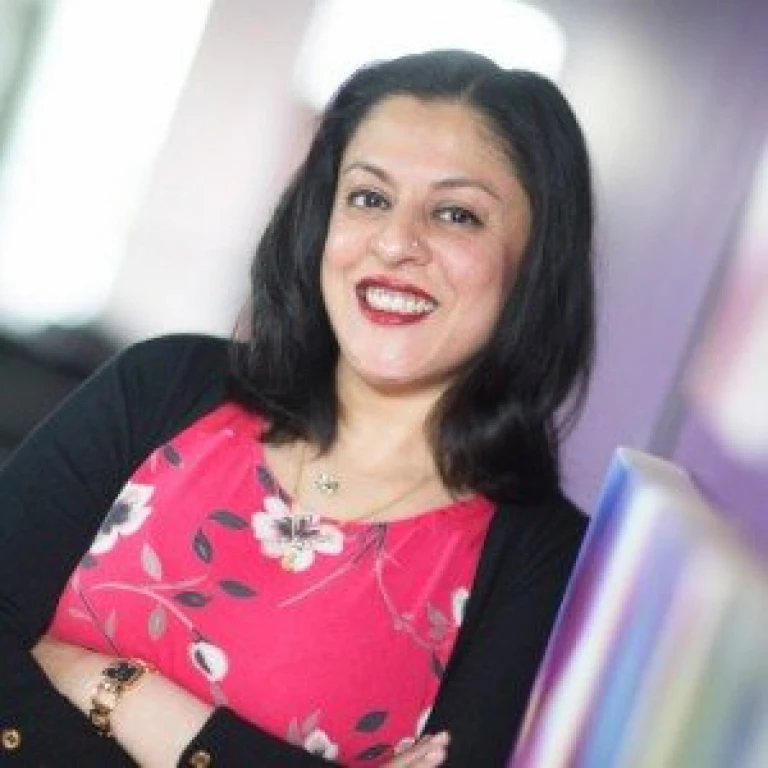 What is your current position at Transmit Start-Ups? Tell us a little about your role and what it entails.
I am an Associate Business Adviser with Transmit Start Ups. My role is to support individuals when making their start up loan application. I will work with an individual to ensure all the information that is required is provided, along with helping them to develop this business plan and financial forecasts. Sometimes the detail required isn't there. I'm there to help with this and to ensure that they submit a business plan that is viable and will not present any risk to them or the business.
What does a typical day at Transmit Start-Ups look like for you?
Being a freelance associate, this can vary day to day. I'm also employed part time, as well as working on a freelance basis. I enjoy what I do and I also have flexibility to do what I can to ensure that the clients are provided with the level of service they need. This can mean long days but having this flexibility I feel works for me and my clients.
What is your background prior to joining Transmit Start-Ups and what made you decide to join the company?
I have worked in the Business Support Sector for 21 years. 14 years as a Business Adviser with Business Link, working with established businesses that were looking to develop and grow, this included some International Trade work, covering the Tyne and Wear area. I also work for an Enterprise Agency based in County Durham, working with individuals that are looking to go self employed. This is supporting them with their initial business idea and developing this into a business plan and trading business.
What do you like to do away from the office to relax, do you have any hobbies or other interests?
I'm an avid football supporter and follow Tottenham Hotspur Football Club with a passion. I try to get to as many games as I can but living in the North East, this is proving to be difficult. I love to read and avidly read crime and thriller novels, with Karin Slaughter being my favourite author. I love to travel but of late my travel as been within the UK, mainly due to a number of family weddings across the UK. I'm a keen organiser, so any social activities within my friend group falls to me.
What is it about working with start-ups that you like?
I love the flexible way of working, in that it's not 9-5. I love supporting individuals and helping them work through the business planning process. Ensuring that they fully understand their business and how they will generate sales to meet all their costs, including being able to cover their living expenses. The team at Transmit are amazingly friendly and helpful. Working remotely means that I don't get to see them that often but I do feel that I am part of their team and they've been really supportive.
If you could give one tip to a Start Up Loan applicant what would it be?
Research, research, research. Speak to your target customer groups. Find out what they want and would like in your product or service; how they buy or would prefer to buy your product or service. Use questionnaires/surveys. Understand the market you will operate in and what your customers expectations will be.
If you're thinking about setting up your own business or need any advice or questions answered on the start-up process, give us a call or drop us an email, we'd love to hear from you!
"We're delighted to be the 2000th loan recipients!"
JO CARTER – DUKES GASTROPUB
Entrepreneurs Backed
10962
APPLY FOR A START UP LOAN