Meet the Staff with Michelle Doherty
HOME / Transmit News / Meet the Staff with Michelle Doherty
In the latest part of our Meet the Staff series, we introduce you to Michelle Doherty, a relatively new member of the team that we
featured on the blog
back in September. Michelle is based in our Scottish offices in Glasgow and Edinburgh and is our first employee north of the border, helping our Scottish entrepreneurs with their business plans, financial forecasts and Start Up Loan applications. We chatted to Michelle and asked her a few questions on her new appointment and how her daily work life pans out.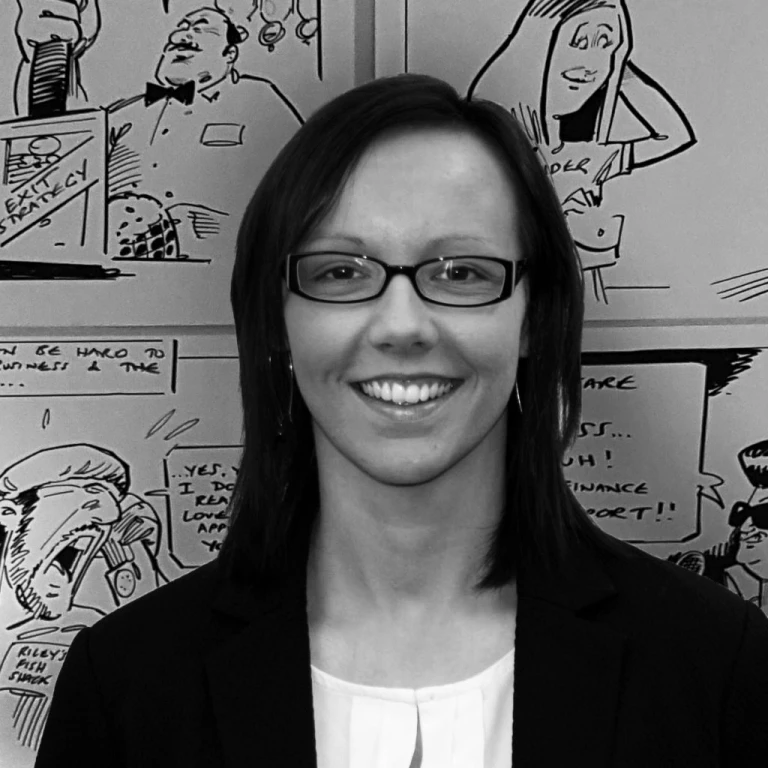 What is your current position at Transmit Start-Ups? Tell us a little about your role and what it entails.  
My current role as a Business Adviser includes working with loan applicants, supporting them to write their business plan e.g. identifying target markets, conducting market research, SWOT analysis, competitor analysis, sales channels, sales targets and start up costs.  I also support clients to complete their first year financial forecasts, this includes personal survival budget, sales forecast and expenditure forecast for their first year in business.  
What does a typical day at Transmit Start-Ups look like for you?  
I host weekly surgeries on Monday's (which are one to one appointments) with clients in Glasgow and Edinburgh.  This provides clients the opportunity to gain face to face support should they require it in the lead up to their application being submitted.  On other days I mainly work remotely with clients supporting them via e-mail and telephone, with their business plans and financial forecasts.  I work closely with partner organisations who refer clients to Transmit.   
What is your background prior to joining Transmit Start-Ups and what made you decide to join the company?
When I first graduated I worked in my parent's construction business as Office Manager - well I started out just helping with wages and small office tasks and progressed to implementing a quality management system, with an additional focus on accounts management - particularly sales.  I went onto work for a world wide charity for seven years where I had many different roles, all of which in relation to business, organisational and personal development.  After having my first baby, I changed direction and began working for a Glasgow based regeneration agency - I started out facilitating enterprise training for young people and then went on to an advisory role supporting small businesses to start up and grow.  I worked briefly with Transmit Start-Ups in my previous role, mainly referring clients on to apply for the loan.  When I left my previous organisation at the end of June 2016, I kept in contact with Transmit and the opportunity came up during the summer and I snapped it up.    
What do you like to do away from the office to relax, do you have any hobbies or other interests?  
I have two kids, my daughter is five and my son is two, my husband and I spend most of our spare time with the kids, we read lots of books (mainly kids books obviously), we walk lots, we love music and dancing to pretty much anything with a beat.  We also enjoy eating out at restaurants - mainly because it's a night off from cooking and love watching movies in the cinema or on our couch (especially in the winter months).   
What is it about working with start-ups that you like?  
I love working with new companies, everything is fresh, new and exciting at this stage, clients are full of hope and ambitions for the future.  I support clients to be realistic with projections etc, whilst keeping their enthusiasm and zest alive!   
If you could give one tip to a Start Up Loan applicant what would it be?  
It is hard work running your own business and can often be very lonely, I would always recommend clients network regularly and attend workshops, training as often as their schedule allows (there is lots on offer for free these days).  When it comes to applying for the start up loan, the process is very simple - we have easy to use templates that are sent to clients, communicate with your adviser and put as much information as possible into the templates, I ask my clients to write their business plan like they are talking to me, it sounds very natural and more fluid.    
If you're thinking about setting up your own business or need any advice or questions answered on the start-up process, give us a call or drop us an email, we'd love to hear from you!
"We're delighted to be the 2000th loan recipients!"
JO CARTER – DUKES GASTROPUB
Entrepreneurs Backed
10962
APPLY FOR A START UP LOAN