Meet the Staff with Rachael Humphrey
HOME / Transmit News / Meet the Staff with Rachael Humphrey
We're continuing our Meet the Staff series this week with Operations Manager Rachael Humphrey. Overseeing the administrative, credit and client services side of the Transmit business, Rachael is an integral part of the organisational fluidity of the start-up loan process. Running her photography and design business in her spare time, ensures Rachael is a valued member of the Transmit team providing strong empathy towards the burgeoning entrepreneurs. We caught up with Rachael and chatted about her role with us at Transmit Start-Ups.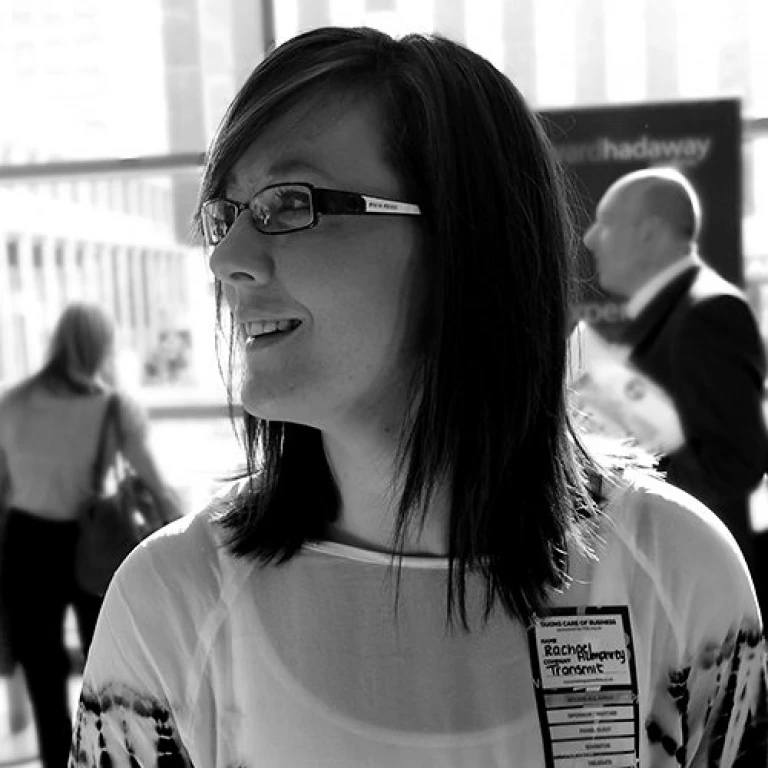 What is your current position at Transmit Start-Ups? Tell us a little about your role and what it entails.
My role at Transmit is Operations Manager. I manage the Admin Team and keep track of all the applicants who are working with Business Advisors, as well as making sure everyone is complying with our processes and policies. I'm always planning and searching for ways to make life easier for our applicants and our staff!
What does a typical day at Transmit Start-Ups look like for you?
A typical day rarely exists for me, but I start each morning by checking my emails and to-do list to figure out the top priority jobs. Then I just get started and try and get as much done as I can. Things always change and challenges always pop up when least expected though, so it helps to keep flexible.
What is your background prior to joining Transmit Start-Ups and what made you decide to join the company?
My background is in photography; I studied this and set up my first business when I was at university. The business didn't last long but did provide me with lots of 'what not to do' experience. After uni I worked at HMRC, and then moved over to the VLA where I worked as an Assistant Scientific Officer processing (and dissecting) bovine and ovine brain stem samples and carrying out microscopy analysis of animal feed samples to monitor and prevent BSE outbreaks.
I fancied a change though and wanted to move out of the public sector and into something with ties to the creative industry. By chance I saw the job advert for Transmit on Twitter and after researching the company I jumped at the chance and applied. I loved the atmosphere in the office and even though I enjoyed freaking people out with stories about brain dissection, I haven't looked back!
What do you like to do away from the office to relax, do you have any hobbies or other interests?
I run my own creative business which keeps me busy when I'm not in the office. I also love to read and can often be found curled up on the sofa or in the garden when it's sunny with a good book! Being a bit of a geek I also spend time playing WoW or curled up on the sofa with my husband and two cats, watching Disney or Marvel movies.
What is it about working with start-ups that you like?
It's great being able to work with people who are passionate about what they do and – as corny as it sounds – helping them follow their dreams!
If you could give one tip to a Start Up Loan applicant what would it be?
Be confident in yourself and your product. If you aren't, then your customers won't be confident in you either.
If you're thinking about setting up your own business or need any advice or questions answered on the start-up process, give us a call or drop us an email, we'd love to hear from you!
"We're delighted to be the 2000th loan recipients!"
JO CARTER – DUKES GASTROPUB
Entrepreneurs Backed
10962
APPLY FOR A START UP LOAN