Meet the Staff with Tony Cawson
HOME / Transmit News / Meet the Staff with Tony Cawson
The latest member of the Transmit Team we would like to introduce you to is Tony Cawson. One of our Business Advisors, Tony has great experience working previously with both Business Link and running his own companies, so is well practiced in his role and has a great understanding of the SME sector. Tony chats to us about his current role at Transmit Start-Ups and what his daily working life looks like.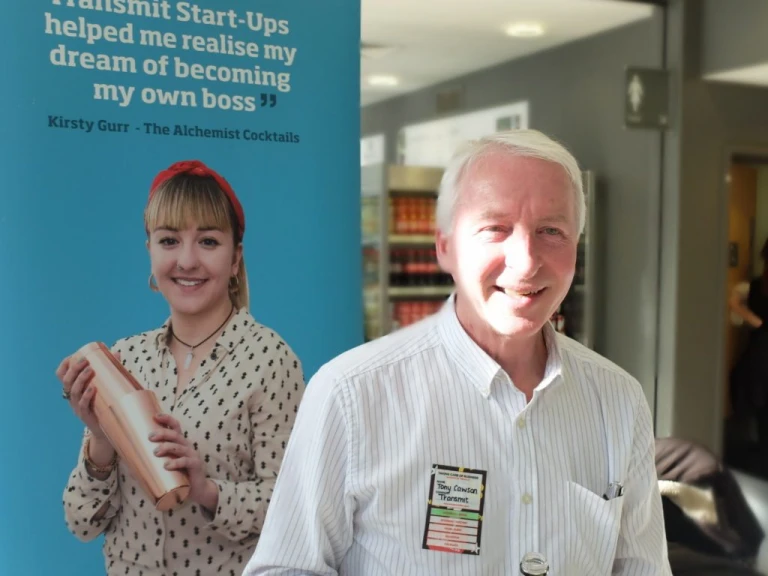 What is your current position at Transmit Start-Ups? Tell us a little about your role and what it entails.
I am a Business Advisor, working with people who have applied for a Start-Up Loan, specifically on the business plan and financial forecast which are needed as part of the application.
What does a typical day at Transmit Start-Ups look like for you?
I will typically deal with 10 – 15 different applicants a day, either by e-mail, telephone or face to face. Each conversation helps to get the application a step closer to completion. Some can be finished in a couple of days, but some can take weeks or even months.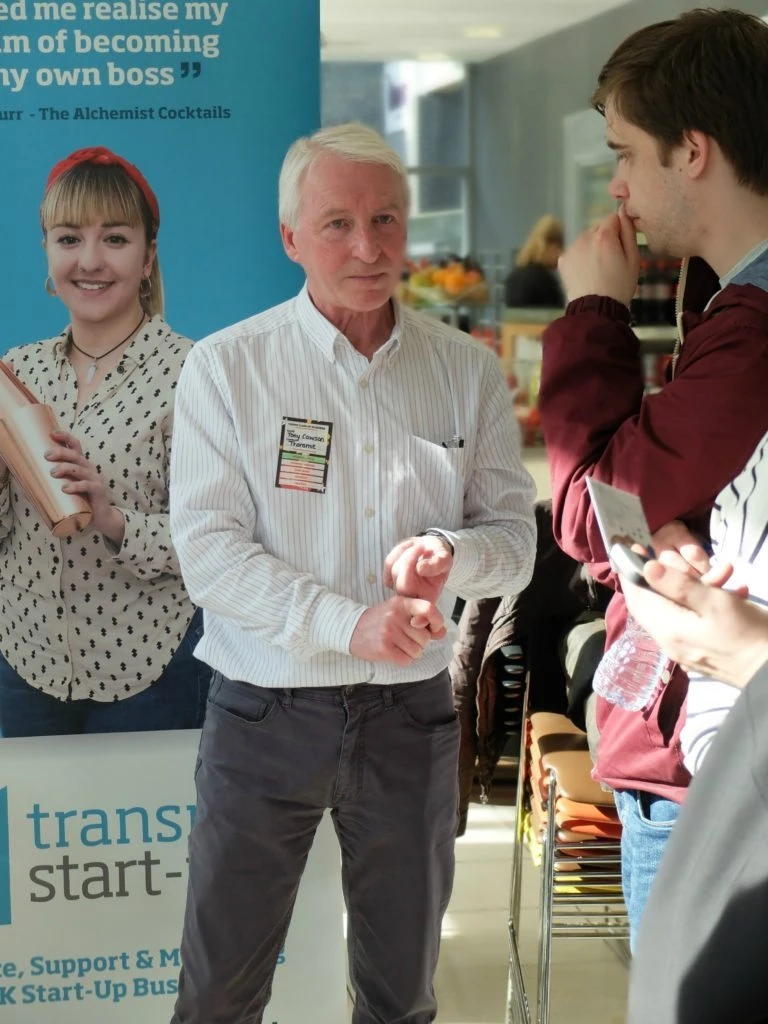 What is your background prior to joining Transmit Start-Ups and what made you decide to join the company?
I spent 28 years working for an IT organisation with offices all over the UK. At one point I was driving 1,000 miles a week, covering 5 different sites. That was grim, but I did learn French in the car! Redundancy then lead to self-employment, during which I was introduced to a business support agency. After a year, they offered me a job and that was the start of me working in business support. Seven years further on and another redundancy lead to another spell of self-employment, during which I met the team at Transmit Start-Ups. Our relationship began with a visit to the office maybe once a month, then once a week, and eventually I was here pretty much all of the time.
What do you like to do away from the office to relax, do you have any hobbies or other interests?
Football, cricket and music. For years I played guitar in local bands, but bent fingers and NHS waiting lists put a stop to that.
What is it about working with start-ups that you like?
Every start-up is different, every person has their own skills and their own questions, so I never know from one day to the next what is going to be thrown my way. The variety of different businesses also keeps me on my toes – Brazilian street food, guitar effects, equine laundry, trampoline centre, fishing boat – all part of a day's work!
If you could give one tip to a Start Up Loan applicant what would it be?
Don't spend hours trying to produce a perfect application. Give us a ring and we can probably help to speed things up. We've done well over a thousand successful applications and we've probably done one like yours before.
If you're thinking about setting up your own business or need any advice or questions answered on the start-up and application process, give us a call or drop us an email, we'd love to hear from you!
"We're delighted to be the 2000th loan recipients!"
JO CARTER – DUKES GASTROPUB
Entrepreneurs Backed
10962
APPLY FOR A START UP LOAN