Mega Milestones - SoGud Secures Second Round of Funding
SoGud
is a highly-nutritious, on-the-go baked snack brand founded by family team Terri and Neil Petrie and daughter Rosie Pillinger.
Frustrated with the lack of wholesome sweet snacks on the market that aren't stuffed with additives, processed sugar and preservatives, the family team embarked on a quest to create a range of tasty products that are made the old fashioned way - by hand and with only natural, nutritious ingredients.
We spoke to Terri Petrie, founder and managing director to find out how the business is going since starting up in 2015 and what their plans are for the future.
Tell us about your business? What made you start your own business and how did you go about starting up?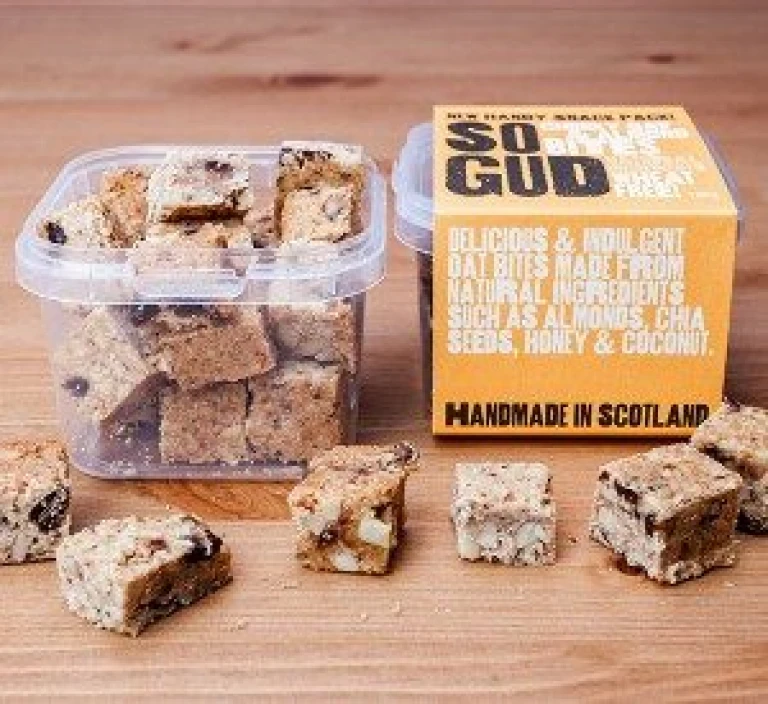 My daughter and I started making healthy snacks in our kitchen and when our friends and colleagues loved them and said we should sell them commercially, that's what we did! We initially worked with Scottish universities to get the best advice in developing healthy snacks. We also got input from food marketing experts on how to position and market our products.
This marked the very start of what would be our first year in business. We fit out our own bakery and produced our products ourselves for the first 12 months – this enabled us to set the high standards we have now as we understood first hand what was involved. It was a tough learning curve but we are smarter for it.
We've grown so quickly since then and we now outsource production so that we can scale up.
What has your business achieved over the last year? What is your favourite success story to date?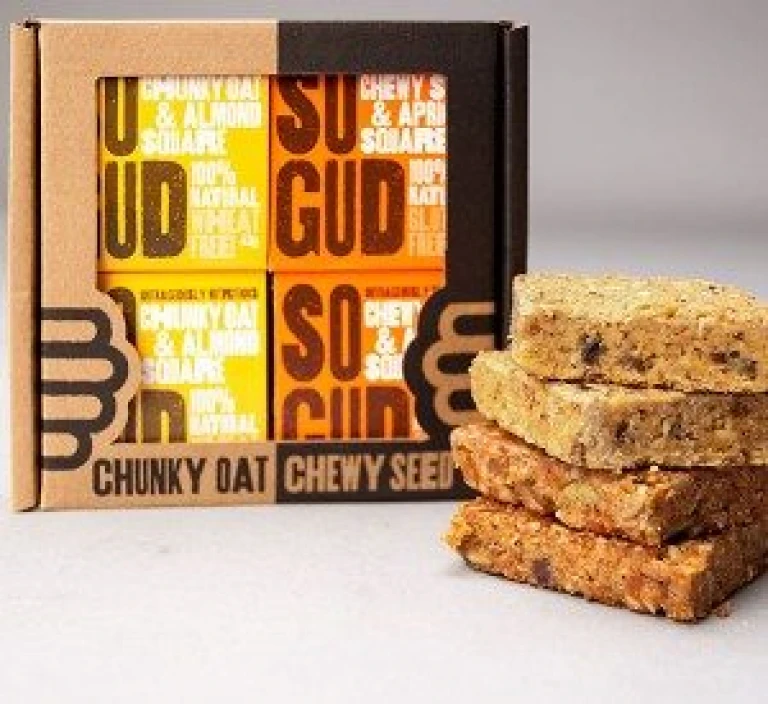 In our first year we made £50k in sales working 1-1 with independent retailers. We also sold 50,000 units of our Christmas products to a German company who used it for their Advent calendar. This was hugely stretching and we were touched by the help and support we got from our friends who offered their private time to help us to make up the volumes needed for the order.
In February to March this year we raised £182k Crowdfunding via CrowdCube in just two weeks, which was an incredibly humbling experience. It's wonderful to have this money to grow the business now.
What have you learned from your first year in business?
Expensive consultants are not necessarily the best for a small business, you know your customers better than anyone else and you are more committed to sell your own products. We are becoming more confident in our own skills and capabilities, and learning lots as we grow.
We learnt early on to expect the business will need more money than you think – approach companies like Transmit Start-Ups in advance to get loans and financial support BEFORE you run out. For this same reason it's also important to sure-up your income streams. We did project work to bring in additional income, this was essential for us.
We've also learnt that it's not all about creating a tasty and healthy recipe. Branding and packaging is key for food products – I'm glad we invested heavily in this from the beginning – and we are continuing to do so.
Have there been many challenges you've had to overcome?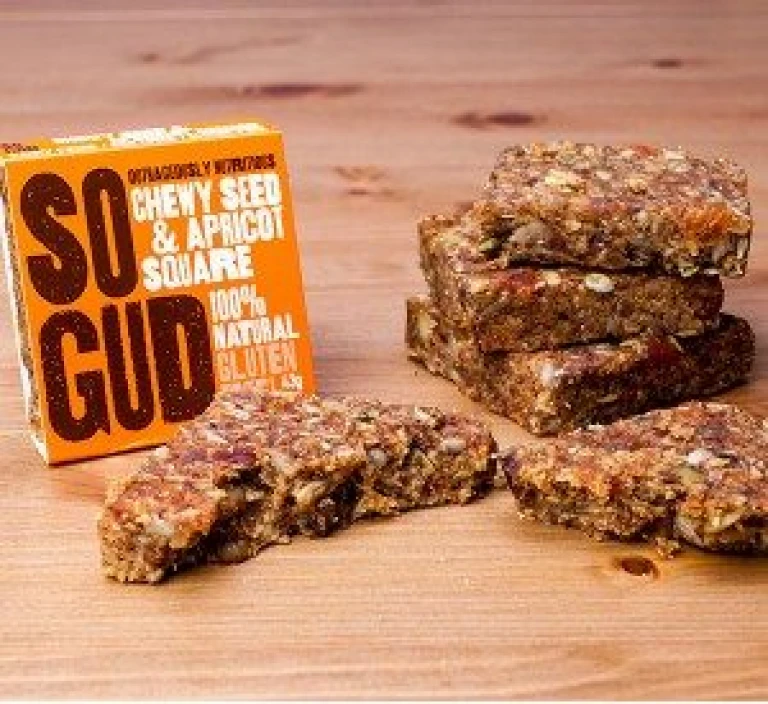 Managing cashflow was always the biggest challenge. But so is managing our lives so that we don't work constantly, though this is not easy when you have a full-time job to bring in extra income!
We are a family business and we have had to work out the best way to do this together – naturally it's been fun and sometimes explosive!
Would you recommend a Start Up Loan from Transmit Start-Ups to other businesses?
Without  the Start Up Loan from Transmit we would not have a business today. The funding gave us a lifeline and has helped us to build the strong base we have upon which to grow our business.
If you could give one tip to a new entrepreneur, what would it be?
Believe in your business, fight for it and never settle for second best.
If you're inspired by SoGud's start-up story, you can register for a start-up loan
here
.
"We're delighted to be the 2000th loan recipients!"
JO CARTER – DUKES GASTROPUB
Entrepreneurs Backed
10962
APPLY FOR A START UP LOAN