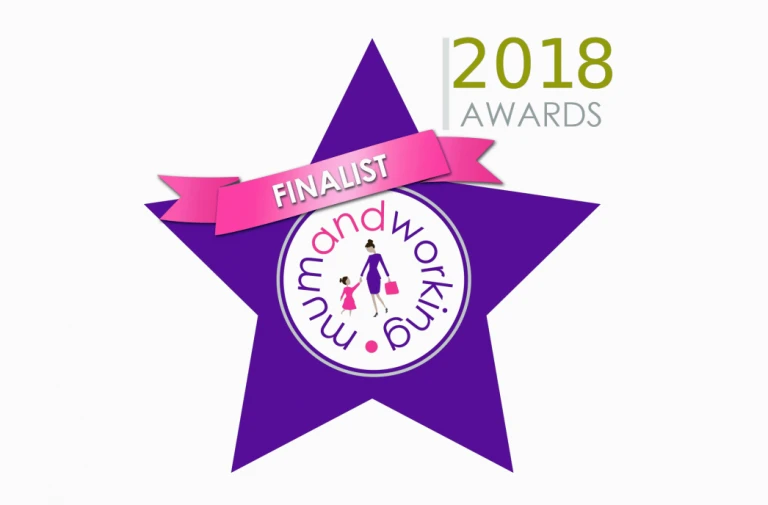 Mum and Working recently announced their 2018 Mum and Working Awards and nominees include three of our Referral Partners: ARTventurers, Kalma Baby and Lingotot. Votes closed on 5th February with 6,800 votes across just 3 categories and judges declared this has been the hardest year ever such was the calibre of their nominees.
[fusion_gallery image_ids="46315,46316,46317" layout="grid" picture_size="auto" columns="" column_spacing="10" gallery_masonry_grid_ratio="" gallery_masonry_width_double="" hover_type="none" lightbox="no" lightbox_content="" bordersize="" bordercolor="" border_radius="" hide_on_mobile="small-visibility,medium-visibility,large-visibility" class="" id="" /][fusion_text columns="" column_min_width="" column_spacing="" rule_style="default" rule_size="" rule_color="" class="" id=""]
Rebecca Riley from Kalma Baby and Angela Sterling from Lingotot are finalists for 'Business Parent of the Year', open to any parent running a limited company and who is a shining example of how running a business alongside a family (or other significant commitment) works!
Lingotot are also finalist in 'Best International Flexible Business' for any UK-based business exporting or operating overseas operating with a family-friendly, flexible working model; 'Best use of technology or innovation within a family-friendly business' and 'Franchisor/Licensor of the Year (voted category).
The award ceremony will be held at NatWest (250 Bishopsgate, London) 6th March 2018, from 09.45-14.00. "We're delighted to be the 2000th loan recipients!"
JO CARTER – DUKES GASTROPUB
Entrepreneurs Backed
10962
APPLY FOR A START UP LOAN