One Year On with ChipsAway
ChipsAway
was originally set up as a mobile car body and car scratch repair service, offering repairs of the highest quality. Repairs that are cost-effective and convenient have made this franchise business into the success story it is today. In the latest part of our
One Year On
series, we chat with Christine Dhunna, franchisee of the Milton Keynes branch of ChipsAway. She shares with us some of her background in mobile car repairs and her foray into setting up the business within premises, as well as many nuggets of wisdom learned along the way.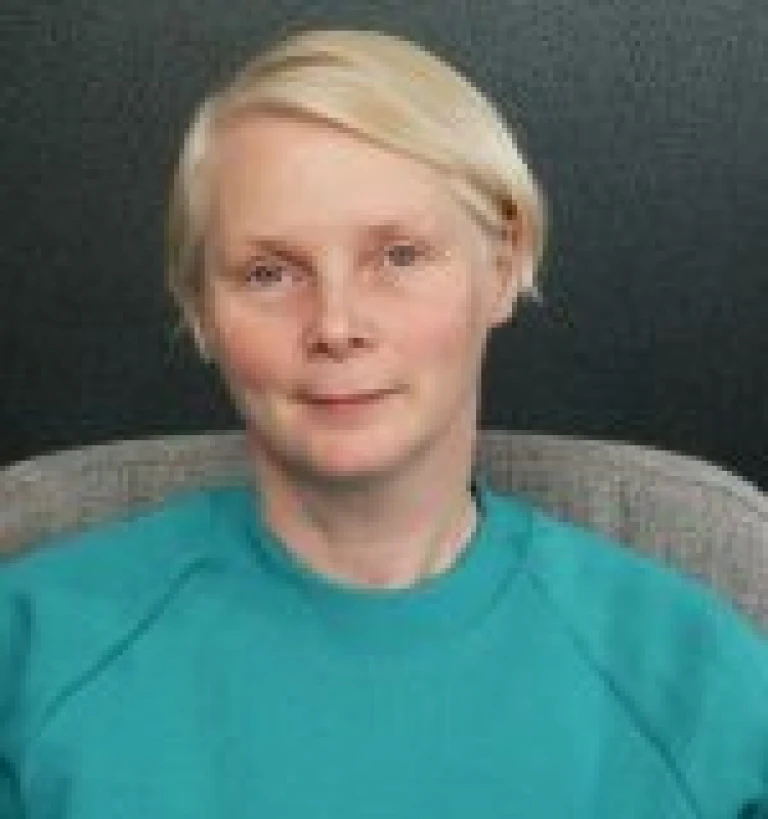 What is the nature of your business and why did you choose a Start Up Loan over other types of finance?
I am a 62 years old franchisee of Chipsaway, a company which started as a mobile business, performing small to medium sized repairs on owners' vehicles at their home or place of business.  I always describe myself as the fish that should have died in the pond since I was already fifty when I entered a male dominated industry, with no idea about cars or business but I was full of enthusiasm  That was in 2002.   I survived the training course and spent 12 years working with a business partner as a mobile business until we separated in December 2013.
At this point I spent a year working alone on my van before seeking to move into premises. Halfway through my first year I began to explore financing options but all the banks turned me away because I was a new start up limited company (they were probably worried that I might die before the loans were repaid) whilst, in an ironic Catch 22, Start Up Loans regarded me as an established business even though I had had to incorporate a new company and take out a new franchise agreement. However in early 2015 a loan was granted, which greatly helped me to move forward.
What has your business achieved over the last year? What is your favourite success story to date?
It is really important to think about the location for your business, especially one like ours where there is quite a lot of competition. It took longer than we had expected to find the ideal location and the premises themselves still need considerable TLC,  but we are now moving from strength to strength as we have a very high visibility location close to shops and transport links which other similar businesses do not have.
I already had a good customer base from my mobile days and we receive a lot of walk in custom. I have two employees and a young apprentice working for me now and our turnover is increasing year on year. We have remained true to our origins, working in the quick turnaround, low cost repair market rather than major accident damage insurance repairs, which can tie up cash flow for months.  It is very important to decide which market you are going to serve, a lot of major accident centres have gone bankrupt as large repairs tie up both the workspace and cash flow for long periods, and advances in accident prevention technology are pushing the accident market downwards to smaller repairs.
Employees are also very important and I have been very lucky in that my team found me rather than the other way round.
Helped by Transmit, I also put together my business plan.
I recently sold my house and have invested some of the proceeds in new heavy equipment which will make us even more efficient and extremely competitive - a spray booth which can move around the workshop from car to car, and alloy wheel refurbishing and re-finishing equipment. We are also going to invest in hydrographics technology, which is a fast emerging market.
I have been more than pleased with the help given by Transmit. I have also had offers of mentoring but have not taken these up as I have local business networking contacts.
What have you learnt from the first year in business? Is there anything you would do differently?
When I started out alone for the second time, I decided that I would do things differently. Having previously worked with someone who had no regard for planning, I now review my plans regularly, both financial and marketing. I am also trying to focus on personal life goals as for several years I lost my life-work balance, and, of course, at 62 I need to be thinking of my exit strategy over the next few years.
Moving upwards presented a huge learning curve, especially in my industry where all kinds of health and safety requirements (costly ones!) popped out of the woodwork. There is guidance available on the various regulations if you know which ones affect you but no overall guidance on how to find out which ones affect you, eg the gas cylinder regulations, or fire door siting and material regulations.   One of my first acts was to invite the Fire Officer into our body shop to see how compliant we were or needed to be.
At every stage of my business, I remain conscious of costs. My costs on the van were minimal but once we took on premises those costs surged. It wasn't only the rent and business rates but also the things that were unknown until we moved in, like how much energy we would actually use and how different the business costs are to domestic usage.  Also my team had come from a bodyshop background and were still working on a large repair format so my materials costs shot through the roof.  We work very closely as a team and their industry experience has helped a lot in avoiding expensive mistakes, whilst they have also willingly learned how to work differently to a smaller repair format.  My paint sprayer hates big jobs now.
We are a culturally diverse one but a very closely knit one, treating each other with respect. My "boys" treat me with respect - we have our areas of demarcation where they like to dominate the body shop area and prefer me to do the admin and development. However, my operational background means that I can appreciate the challenges of their side of the job and even still help out if they are under pressure, and I defer to their knowledge and experience in taking on larger jobs or reviewing large equipment purchases.  I respect their skills and hard work and, if they have gone above and beyond the call of duty, I usually reward them with a pizza, and I buy fish and chips on Friday so that they have a weekly treat.  A lot of small bodyshops are poor on health and safety and my employees appreciate that I try to remain compliant and reduce any unnecessary hazards in the workplace.
Training and development are also very important.  I am one of the oldest startups on the books and, looking to when I might want to reduce my hours or retire, I will be making sure that the business is covered when I am out of the office, that we have first aiders, that skills are developed - both practical and management, and I would include myself in that as it is very important to always have an open mind to learning - whether that be the value of new technology, new products and equipment, or even man management which is a skill in itself.  Luckily, now that I am no longer a mobile business, I can give more time to business networking and social media.  Social media in particular is an area to which I am dedicating some learning as it is one of the most important ways of getting your business across these days.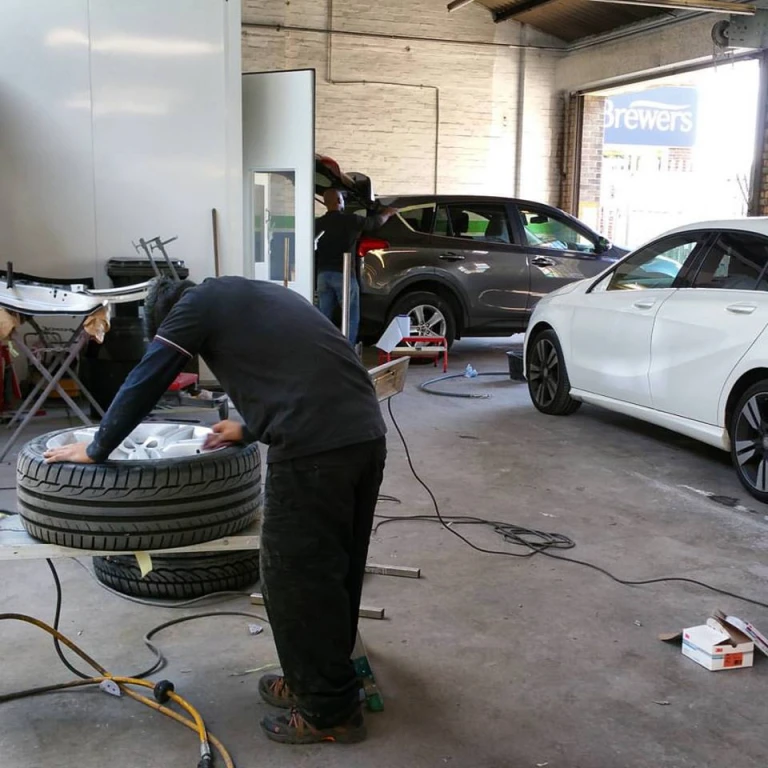 Would you recommend a Start Up Loan from Transmit Start-Ups to other businesses? How beneficial was the free business support?
The start up loan was a crucial part of helping my progress into expansion. Although my credit history and score are extremely good, my age and level of personal indebtedness made it extremely difficult to get funding.   I spent a lot of time googling every search term related to business finance, argued with the banks, and even had to put a strong case for a start up loan, but persistence paid off. I haven't really used the business support as, from an early stage, I had strong business networking contacts locally but it was nice to know that it was there.
If you could give one tip to a new entrepreneur, what would it be?
The old saying "turnover is vanity, profit is sanity" is very true. It doesn't matter how much product or service you sell, if the price doesn't cover the costs you will go down. You have to constantly keep an overview and a control of the whole business. I'm a great fan of using technology wherever possible to do all the donkey work.
And there is no harm in picking and choosing your customers. Good business is dealing with a customer who uses you often, pays a price which covers your costs, and who pays you when the bill is due.  A "good customer" may actually be a bad debtor in disguise, who only comes to  you repeatedly because he isn't paying.

If Christine's story is illustrating that it is never too late to start up your own business, why not register with us now and make the move to the next step.
"We're delighted to be the 2000th loan recipients!"
JO CARTER – DUKES GASTROPUB
Entrepreneurs Backed
10962
APPLY FOR A START UP LOAN