One Year On with Glaze and Save
Glaze and Safe Ltd
are a magnetic glazing system using InvisiTherm™ technology, a Scottish based company servicing domestic homes in the whole of Scotland from Aberdeen to Dundee, Edinburgh to Glasgow and commercially all over the UK.
Created by Chief Executive Tanya Ewing PhD (hd) FRSA, Glaze & Save received their start up loan from us in October 2015. Just over a year on, we chat with Marketing Manager Dawn Hunter, who gives us an insight into all things secondary glazing.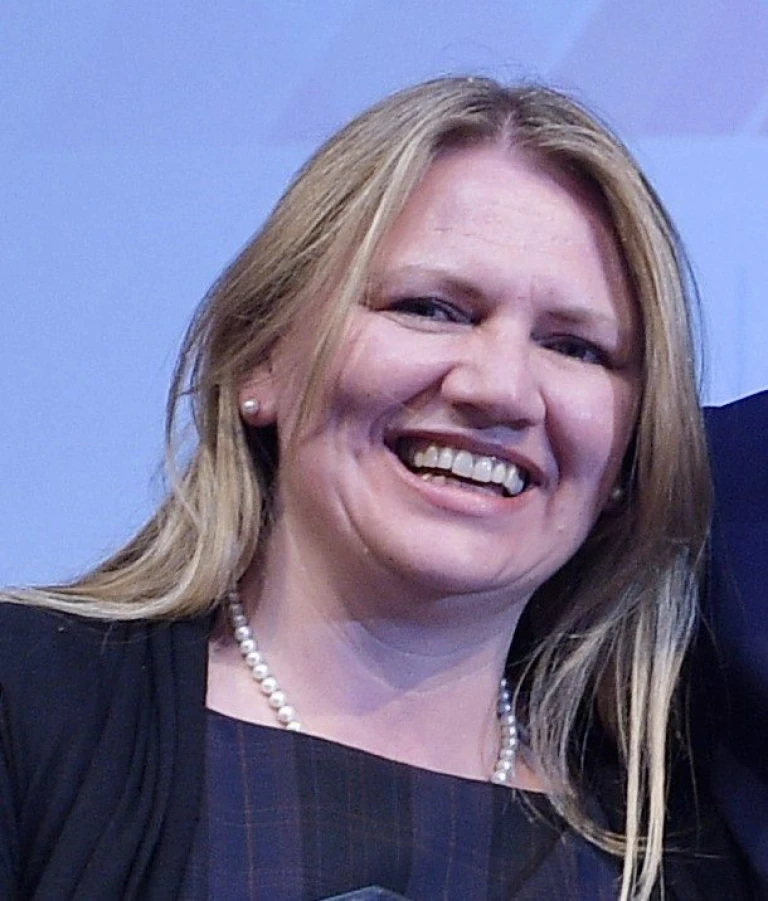 What is the nature of your business and why did you choose a Start Up Loan over other types of finance?
Glaze and Save's unique and innovative award winning polycarbonate and magnet secondary glazing turns your single glaze windows into double glazing without replacement or redecoration, saving energy and money with compelling payback. We are approved to work on listed and conservation buildings without the need for approval. We've been trading for three years and work across Scotland.
I chose a start-up loan from Transmit because of the simplicity of the application process, as well as being fairly confident that I would be accepted on the basis I had a solid and robust business plan and financial projection. Glaze & Save had been trading for two years by the time I applied to the Transmit Start Up Loan; however I was still very much a start-up company looking to develop and expand, but with the added bonus of having steady sales and revenue stream.
The main benefit of the loan is that it was exactly what I wanted it for: to help my business organically grow. I didn't want any external investment and I didn't feel as though I could approach banks. The Transmit Start Up Loan was therefore an excellent option for me as a new business owner, made even more attractive by the low interest rates along with the soft support and mentoring.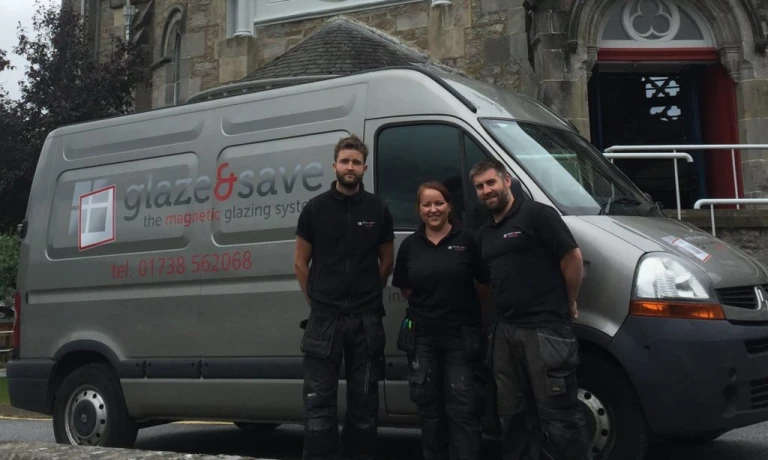 What has your business achieved over the last year? What is your favourite success story to date?
Our biggest achievement to date is without a doubt recruiting 8 full time members of staff; at the time that I applied for the Transmit Start Up Loan there were no other full time members of staff other than myself. It's a really great feeling to know that we have expanded so rapidly and successfully to accommodate such a great team.
Another great achievement over the last year has been being able to move in to own premises that we've been able to kit out for our own unique need using funds from the Transmit Start Up Loan. It really is satisfying to see how far we've come in such a short time.
Our biggest success story to date has to be working with such prestigious heritage organisations in some of the most beautiful buildings in Scotland. The staff and I need to pinch ourselves on a daily basis to work in such beautiful and historic properties, particularly since we have been able to install our flagship product InvisiTherm™ to such a high aesthetic standard where it even blends into castle surrounds, all while providing exceptional thermal efficiency.
What have you learnt from the first year in business? Is there anything you would do differently?
We received the Transmit Start Up loan towards the end of our second year of trading, which is a great thing about the Transmit Start Up Loan criteria: you can have an established business idea behind you before applying for funding.
The biggest thing I've learnt over this last year however is that recruiting and scaling up takes longer than you could ever imagine. This is particularly when you have a product as unique on the market as ours, which then entails training your staff in a whole new product and way of doing business. We're proud of the level of product knowledge and understanding of our staff, especially given our relatively new product and place in the market.
We also learned the importance of focussing operations and honing in on one particular area; namely our installed service. In the first year we were trying to do everything from DIY to install; from the second year we cut this back and will leave the DIY until a future time when we have better set up.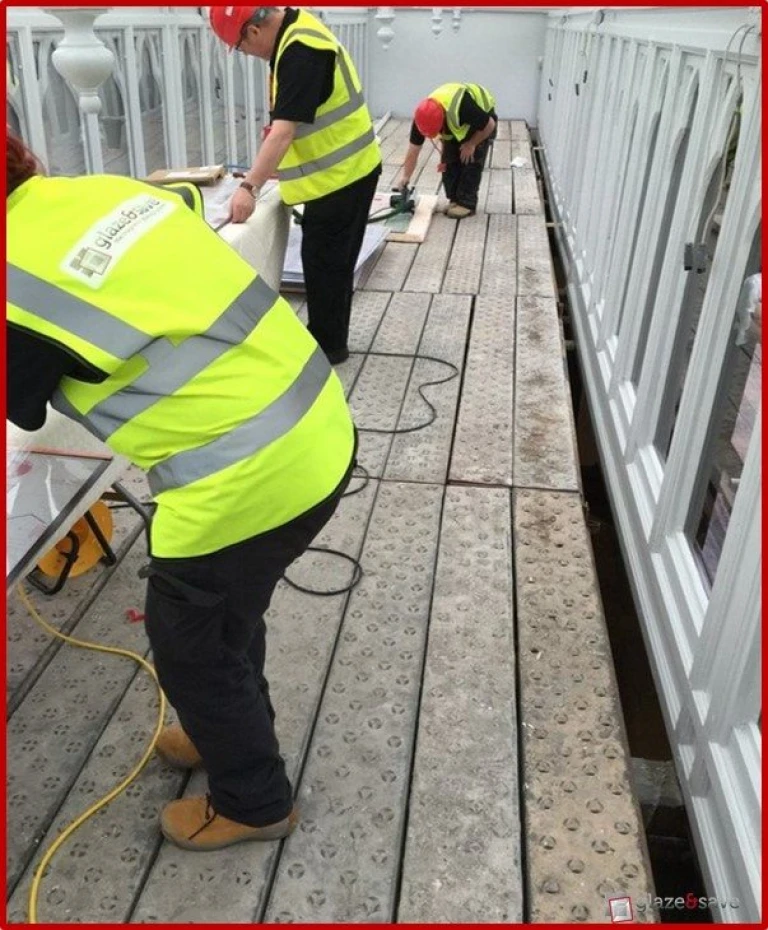 Would you recommend a Start Up Loan from Transmit Start-Ups to other businesses? How beneficial was the free business support?
I have already mentioned it to many different people in Scotland as I feel that the Transmit Start-Up Loans need to be shouted about more, as it is such a great scheme. I have spoken to Scot Edge about the ease of access and great benefits that come with a Transmit Start-Up Loan. It really has been great.
It is quite a painless process to apply for a Transmit Start-Up Loan, as long as you have all of the business paperwork and financial planning in place. This makes it one of the simpler and hassle-free start up loans to apply for, and it really is a relatively painless process. The way that it has been created suits a very busy professional or entrepreneur.
As for the business support, at this point I unfortunately have not had time to take full advantage of the business support; however the person allocated to me has been matched excellently on the basis that they have experience in taking their business to franchise, and this is my plan for Glaze & Save. I feel very lucky to be paired with them given their unique skills and experience and I'm looking forward to carving out some time in the future to get the full benefit of their wisdom. They have been very flexible with me and I know that they're there to work with me when I need them. Having been mentored in the past, I know how beneficial this is and it's a great aspect of the Transmit Start-Up Loan.
If you could give one tip to a new entrepreneur, what would it be?
Time and time again with many well-known entrepreneurs have delayed themselves unnecessarily because they have tried to refine prior to getting out there and into the marketplace. Really what I have found is that the best thing you can do is to get your product or service out there into the marketplace and let your customers refine your product. That's very much what we have done and we've come a long way but we've very much taken our customers on the way with us.
If the success story of Glaze & Save has given you a burst of inspiration, why not register with us now and begin your own journey!
"We're delighted to be the 2000th loan recipients!"
JO CARTER – DUKES GASTROPUB
Entrepreneurs Backed
10962
APPLY FOR A START UP LOAN