Start-Up Stories: Early Doors with Town Mouse Ale House
The Town Mouse Ale House
is one of Newcastle's best specialty micropubs. Founded in February 2017 by Jon Sibley, the independent pub offers some of the highest-quality and most interesting keg and cask beers around.
The Town Mouse Ale House can be found in the basement of a 200-year-old building on St. Mary's Place and is packed with atmosphere. It stocks locally-produced bar snacks, British ciders, wines, perries and soft drinks and a range of bottles and cans representing the best of British, European and North American brewing.
As one of our start-up loan recipients, we caught up with Jon to find out more about how The Town Mouse Ale House came to be.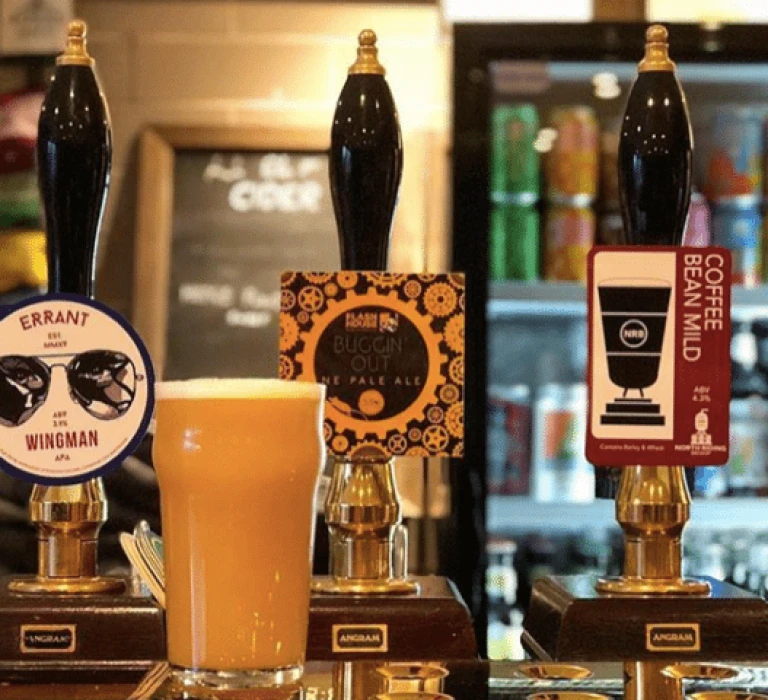 When did you first start Town Mouse House Ale House and what made you start up?
I had worked and supervised in a real ale pub and Students Union in my youth, I kept being told I should get a 'proper job' in an office where I wasn't nocturnal and that would earn me some 'proper money' but my heart was always with working in pubs and being in a pub environment.
This lead me to my previous job at Northumbria University where I worked for a number of years as an 'Organisational Management Coordinator' - which sounds very vague - but essentially, I was a data analyst.
Incidentally, every day on the way to work I would walk past the cafe that would eventually become my very own pub - the dream of opening my own pub came from seeing the growth of small breweries in the region and other small Freehouses opening up throughout the country as part of the 'Micropub' movement and realising that it was possible for me to do the same. After a year of planning this became a serious consideration once Northumbria University began offering staff voluntary redundancy in 2016.
I had become bored of my 'proper' job and knew that the redundancy lump sum alongside a start-up loan could well be enough to get me started. Sure enough, it was! Six months (and a LOT of hard work) later, and The Town Mouse Ale House was open for business.
What was involved in starting up and how long did it take?
The cafe wasn't in the best condition to say the least when I first stepped through the door. The whole place had thick layers of dust and dirt and all of the wiring was as old as the building (about 200 years old!). So essentially, with some help from friends and family, we had to gut the place from top to bottom.
This meant for a good couple of months I was there almost 24/7 to get the place sorted.
While all that was happening, I was also busy applying for licenses, getting to grips with legislation, buying furniture, equipment, placing beer orders and building relationships with the council, local breweries and suppliers.
And, in between all that, I was learning how to run a pub! Although I had worked in and supervised in pubs in the past, other people would be in charge of placing orders, hiring staff, doing the accounts etc. etc. - so it's safe to say that I had a lot to learn and pretty quickly too.
In total it took six months from leaving my job at Northumbria to opening the pub for business. In terms of raising finances - that was actually the quickest part. From start to finish (loan application to money in the bank) the process with Transmit Start-Ups only took six weeks.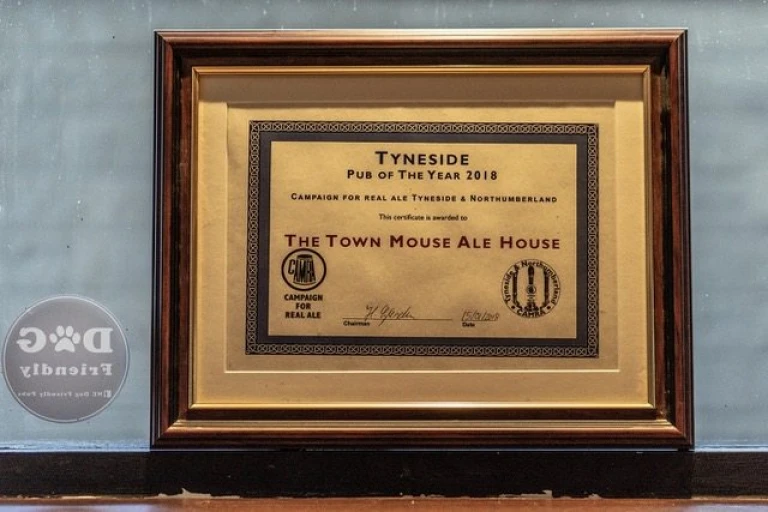 Amongst all of the hard work, what have been your favourite moments so far?
A real highlight has been winning CAMRA Tyneside Pub of the Year after only being open for 11 months. Nobody ever really wins an award like that in the first year of business - it tends to be the same pubs win every year, so it was great to win as a new pub. We're now through to North East regionals - so fingers crossed for that!
Another milestone for me has been getting a great team of staff. We have a team of four of us that work here now and have had no staff turnover in the last 16 months - so we must be doing something right!
Having regular staff and to be at the point so quickly that everyone knows what they're doing also meant I could go on holiday a few months after opening - which was definitely something I didn't think would get to happen in the first year of opening for business!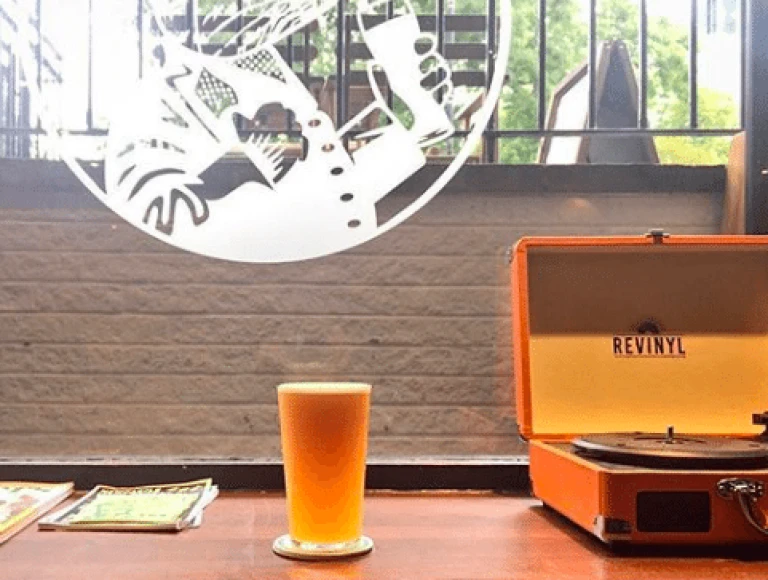 What makes The Town Mouse Ale House so unique?
We really focus on what it means to be independent. It's all about great beers and atmosphere - and we build everything around this. We can listen directly to our customers and react, if there's a recommendation for a beer - we can get in on the bar. We encourage customers to bring their own vinyl records in and play them on our record player. We can hold interesting events - we've had a number of tap takeovers, meet the brewer events, beer launches, poetry evenings. Coming up, there's going to be an all Gluten Free beer event and we're also helping host the Siris beer festival next year to celebrate and showcase women in the beer industry.
We are right next door to one of the biggest Wetherspoons in Newcastle, so we make sure we offer something completely different. We go the extra mile to source in-demand beers from around the country and stock food and snacks locally from the Pink Lane bakery - the best bakery in town.
Essentially it's everything you wouldn't find in your local 'Spoons.
How have you found being your own boss?
Fantastic! There's been incredible highs and lows, but it's just so great to have something that's your own - something you can engage with fully and that allows you to take control of your own destiny.
Sometimes with a regular job it's frustrating - you always think it would just be better or easier to do things for yourself - now I can.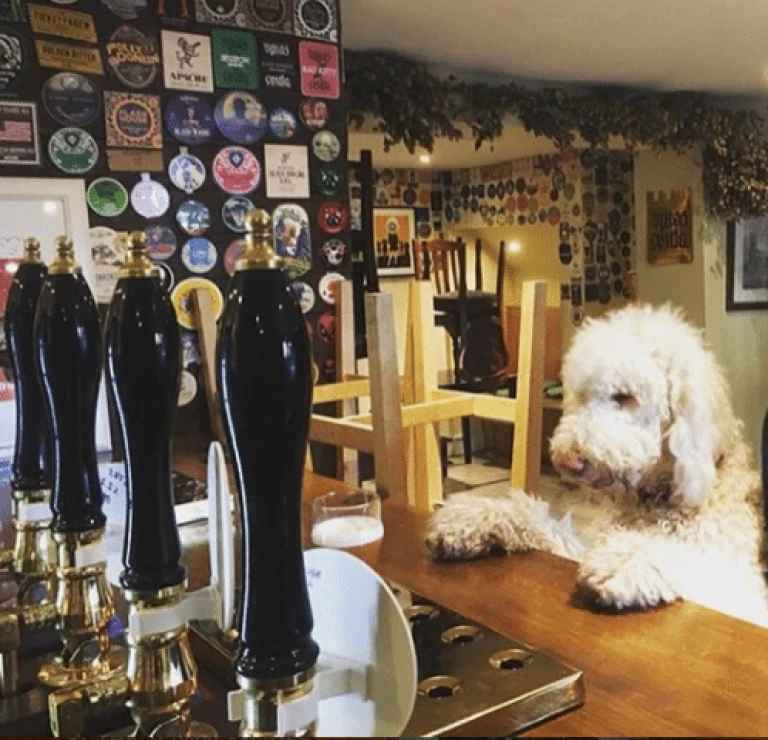 Looking back now, is there anything you would do differently?
Day one of opening was hectic - I was completely under prepared. It was really, really busy and I was not prepared for that at all.
It was almost as though I didn't actually expect that we'd never get to that stage where we were open. We're only a small pub that fits about 50 people and we had 80 people trying to get in which was tricky and a steep learning curve.
In the beginning I would open up and expect nobody to come in - but that just never happened.
If I could go back and do something differently I think I would have hired more staff initially - rather than working 24/7 for the first couple of months. Other than that I would have taken a bigger loan - instead of having about £10 left by the time we were opening!
But having said all that, part of the appeal has been the DIY nature of the pub. The imperfections add character!
Would you recommend a Start Up Loan from Transmit Start-Ups to other businesses?
Yes, certainly. It was a very easy, straightforward process - they were friendly. The process makes you think a lot about what you need to do before opening - defining your business plan, spreadsheets, planning what you'll use your money for etc. I attended a few events and workshops as well hosted by Transmit Start-Ups which were really useful - so I would definitely recommend them.
What's next for The Town Mouse Ale House?
Not opening another pub - it's too stressful! I'd like focus on doing more events and beer festivals in Newcastle inspirited by similar events in the country. Manchester beer week is coming up and it's a great source of inspiration for events that could take place in Newcastle. The ultimate dream is opening a brewery.
If you could give one tip to a new entrepreneur, what would it be?
Have more money than you think you need - because you will need it! Other than that, just to go for it. Dive in head first and then figure things out as you go along - or you'll always get hung up on small details.
Like The Town Mouse Ale House on Facebook, Twitter or Instagram to find out more:
If you're inspired by Jon's start-up story, you can register for a start-up loan here.
"We're delighted to be the 2000th loan recipients!"
JO CARTER – DUKES GASTROPUB
Entrepreneurs Backed
10962
APPLY FOR A START UP LOAN