Transmit Start-Ups hits 750 Start Up Loans
HOME / Transmit News / Transmit Start-Ups hits 750 Start Up Loans
A nice way to round the week off - the kind people at Bdaily and Insider Media have published news stories about us, as Transmit Start-Ups hits 750 Start Up Loans.
It only seems like 5 minutes ago that we started delivering the programme and we were very excited when we'd approved 75 loans!
Josh Kerr was one of our very early applicants and back then we could tell that he was going to do very well. He is incredibly hard working (I remember bumping into him in the corridor once, looking like a zombie after he'd not slept in 48 hours to finish off an edit for a client) and he's not afraid of getting out there and winning business from large companies.
It just goes to show that if you have a good product at a good price, you work hard and treat your customers like royalty you can build a successful business.
Here are the news stories: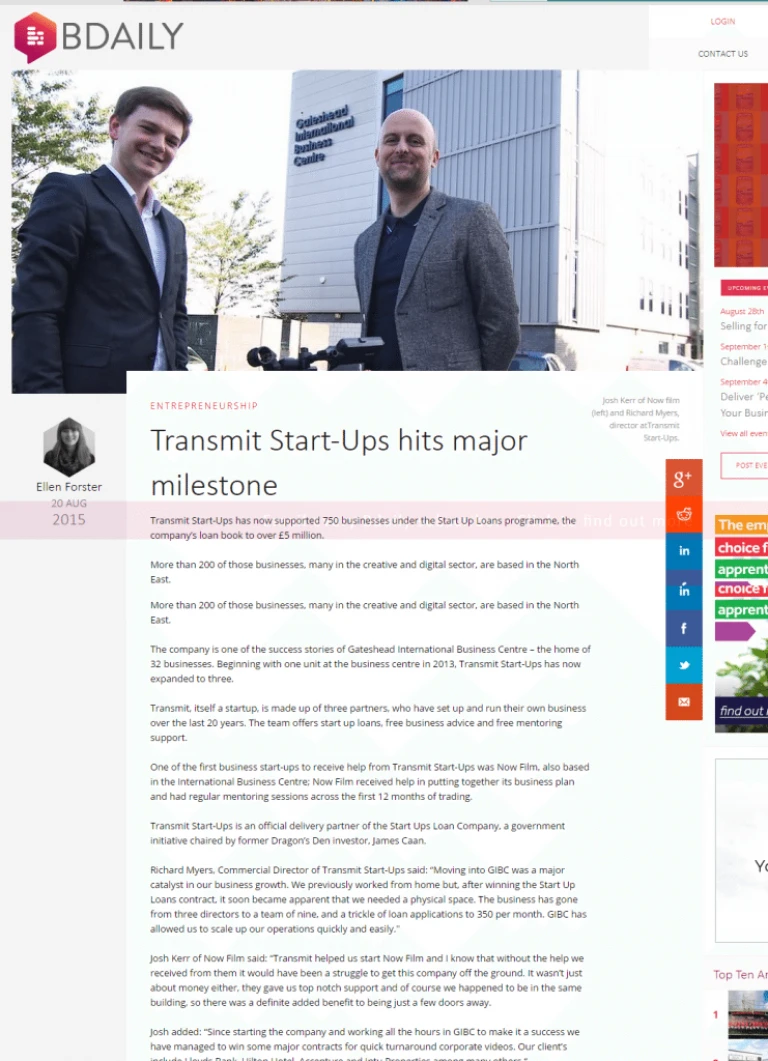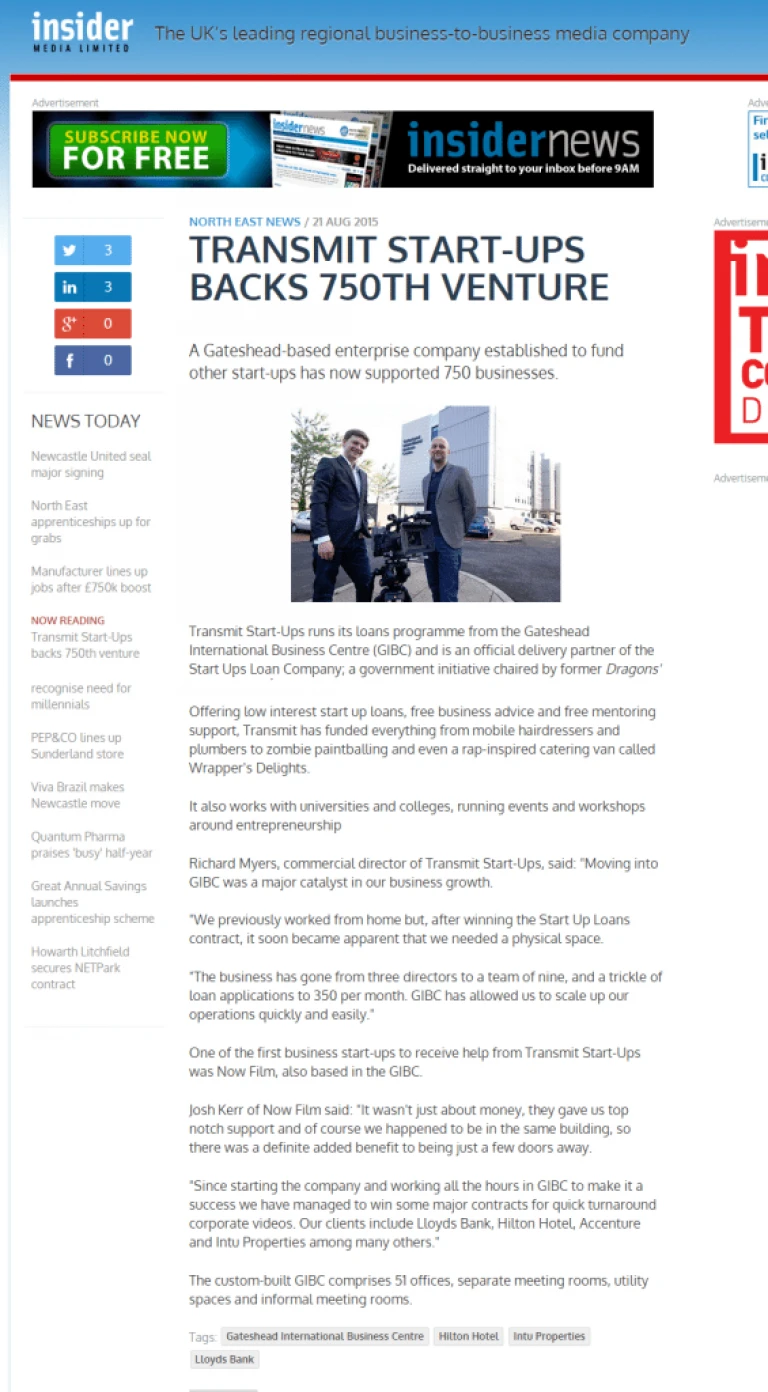 "We're delighted to be the 2000th loan recipients!"
JO CARTER – DUKES GASTROPUB
Entrepreneurs Backed
10962
APPLY FOR A START UP LOAN