We've made it to NUMBER ONE!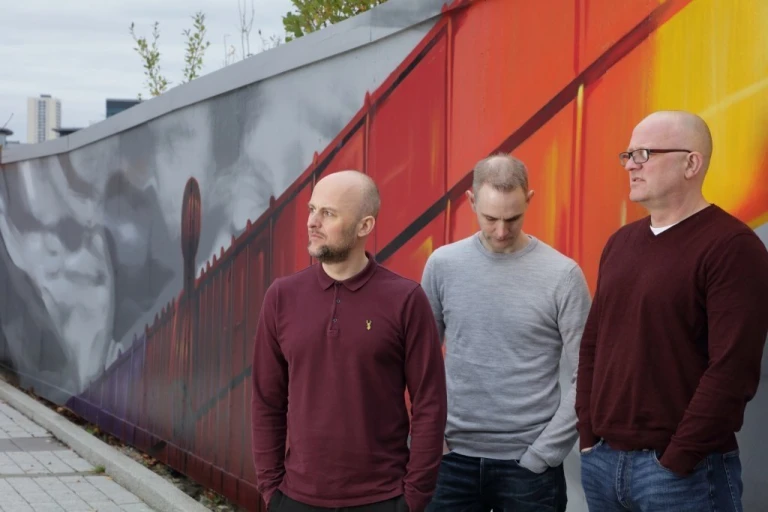 Damian Baetens, Richard Myers and Ian Straker launched Transmit Start-Ups in 2013 with a shared ambition to help others just starting out in the world of business. Five years later, they've overtaken other firms to become the number one provider of Start Up Loans.
After running their own businesses in the music and creative industries, the trio had personal experience of what they considered to be archaic services offered by providers and were excited by the opportunity to do things differently. No talking down to customers, no negativity, and no suits allowed.
Their down-to-earth approach to supporting entrepreneurs has proved a winning formula, and the reach of the business has been extended significantly by the acquisition of loan provider Startup Direct.
Commercial Director Richard said: "We've been the number one provider of Start Up Loans in the North for a while and this acquisition really enhances our coverage of the South. It means we can now effectively reach entrepreneurs right across England, Scotland, Northern Ireland and Wales at a crucial point in their journey to success.
"Our customers tell us time and again that our Northern warmth and straight-talking approach is what sets us apart so we are chuffed to be able to reach even more entrepreneurs with our style of support."
Operations Director Ian added: "This is a major achievement for our talented team and an exciting new chapter in our own start-up story. Our continued growth is testament to our own entrepreneurial culture and our passion for providing entrepreneurs with the type of service they deserve and need to power their growth."
Through the Government-backed Start Up Loans programme Transmit Start-Ups offers entrepreneurs an alternative to a traditional bank loan, with high-impact mentoring to maximise the results of finance provided.
Before its acquisition of Startup Direct, Transmit Start-Ups had backed more than 3,900 entrepreneurs with £37.7 million. With its enhanced coverage of the South of England, the company now expects to smash its previous target of backing 5,000 businesses with finance by April 2020 earlier than anticipated. "We're delighted to be the 2000th loan recipients!"
JO CARTER – DUKES GASTROPUB
Entrepreneurs Backed
10962
APPLY FOR A START UP LOAN