Five best home-based franchises to start
If you've always wanted to run your own business - but don't want to start a company from scratch - buying into a franchise can be a fantastic opportunity.
When you invest in a franchise
, you pay to trade under the brand name of an established business. In exchange, you receive training and support to make the venture a success.
Costs vary massively, from a few thousand pounds for smaller franchises, up to quarter of a million for high street big hitters. If you're thinking about starting a franchise, here are five of the most popular sectors in the UK.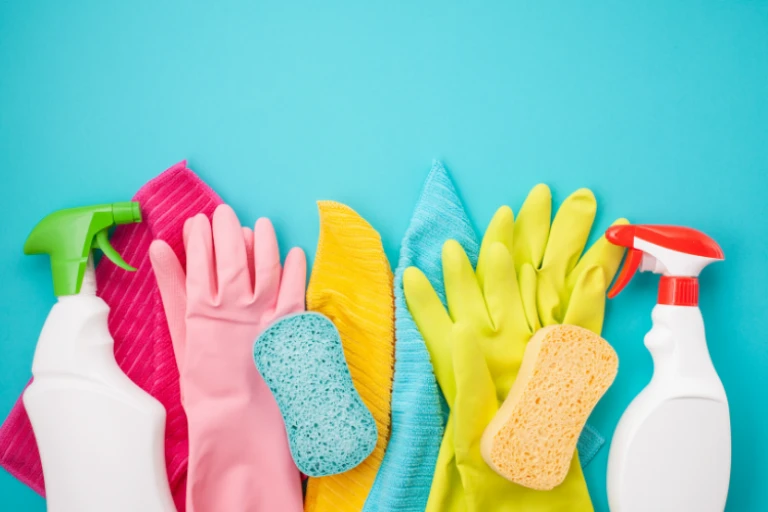 Cleaning services
According to the Cleaning Industry National Training Organisation (CINTO), the UK cleaning industry is worth around £10bn and employs approximately 820,000 people. Which means we're talking about a big industry with plenty of opportunity for people like you. When running a cleaning service, you'll most often be managing a team rather than doing the cleaning yourself. This is ideal for the home-based entrepreneur because all you need is a small office.
The pros:
Domestic cleaning has seen increasing demand over recent years. Commercial cleaning is also an option.

Even without the support of the franchisor, employees for cleaning businesses are relatively easy to come by, because it's the type of work that can be done by a wide range of people.
The cons:
Organising a group of people can be stressful.

Competition is fierce within the industry.
Skills needed:
With a domestic cleaning franchise, you and your staff need no more experience for the cleaning side of things than you'd already have through cleaning your home.
With commercial or specialist cleaning, you and your staff will require training in a multitude of areas, ranging from the operation of floor sweepers to specialist carpet cleaning training.
As with all businesses, you'll need to be familiar with basic business skills such as bookkeeping, but sometimes the franchisor will offer training in these areas. Always find out for certain before signing anything.
Investment:
If you're considering applying for a loan to help with your initial investment, take a look at our Start Up Loan calculator to determine what your monthly repayments will look like.
Who it will suit:
You'll need to be good with people to manage your team and clients effectively, and have a natural knack for organisation.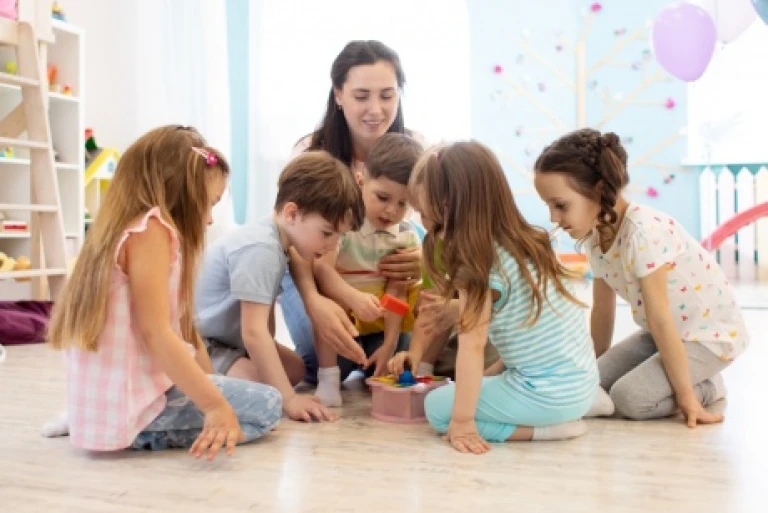 Children's activities & education
If you have young children but are hoping to start a business, running a children's activities or education franchise is one of the best solutions: allowing a balance between your work and personal life.
The pros:
You have the opportunity to do something you're passionate about, such as improving children's education and making their lives more fun.

Your children can be included in most of the activities, and they can try out your latest ideas to give you an impression of how they'll be received by others.
The cons:
Anyone who works with children will tell you it's hard work - there's no time for a break when you've got kids to entertain!

Parents trust you to take care of their children: you're under a lot of pressure to make sure they're kept safe and happy.
Skills needed:
The skills needed for these franchises vary, so always research each company thoroughly before investing.
You'll definitely need experience working with children, though in a few cases this can be as simple as raising your own.
You will also need to familiarise yourself with child safety laws, and have an up-to-date CRB check.
Investment:
The average investment is around £15,000. You may need to buy equipment and toys on top of that.
If you're considering applying for a loan to help with your initial investment, take a look at our Start Up Loan calculator to determine what your monthly repayments will look like.
Who it will suit:
You must enjoy spending time with children! This type of franchise is great if you have kids of your own, but not suited to those with no patience. You'll need plenty of energy too.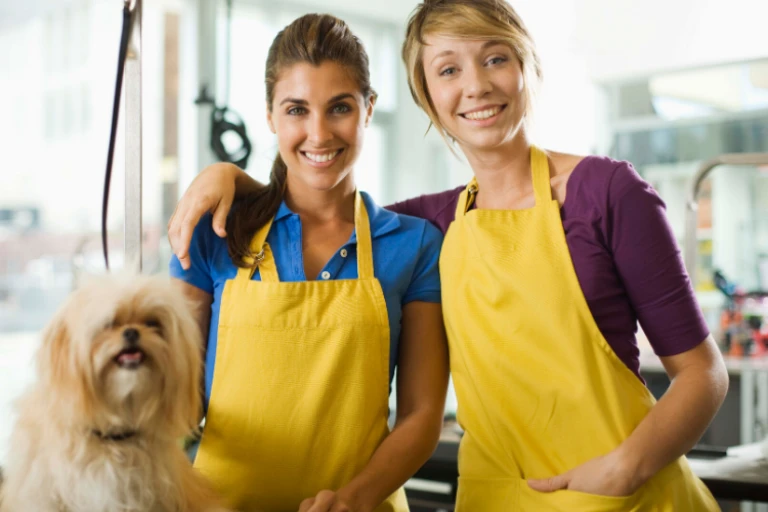 Pet services
More and more pet owners are turning to professionals to make sure their animals get the best care possible. The pet sector in the UK is worth well over the £3bn mark, and research by the Family Pooch Index found the average dog-owning family spends £15,000 per 10 years on their four-legged friend!
The pros:
This is the perfect business for animal lovers and those who can no longer keep pets of their own (many retirees invest in these franchises).

With the booming pet industry, demand for these types of businesses are continuing to grow, so there's no better time to get started.

Animal boarding is a great way to spend time with animals in the comfort of your home.
The cons:
This isn't an easy job. Your hours will be long and you'll have to do many unpleasant, scoop-related, tasks.

Animal care is demanding: if you need to walk a dog every day you can't enjoy many of the benefits home businesses have to offer.
Skills needed:
The required skills will vary depending on the type of business and the particular franchisee.
You may simply need experience of having pets, or you might need to have worked with animals professionally.
Investment:
Investment is often less than £15,000, and for many of the businesses (eg. dog walking, pet sitting, pet feeding), little equipment is required. This keeps your overheads low and allows a quicker return on your investment.
If you're considering applying for a loan to help with your initial investment, take a look at our Start Up Loan calculator to determine what your monthly repayments will look like.
Who it will suit:
These businesses are obviously only suited to those who are interested in animals.
Franchisors don't want anyone who may give their company a negative image and will take the time to make sure you're right for the business.
You'll need to be happy with the company of animals rather than people - a pet franchise offers little human interaction.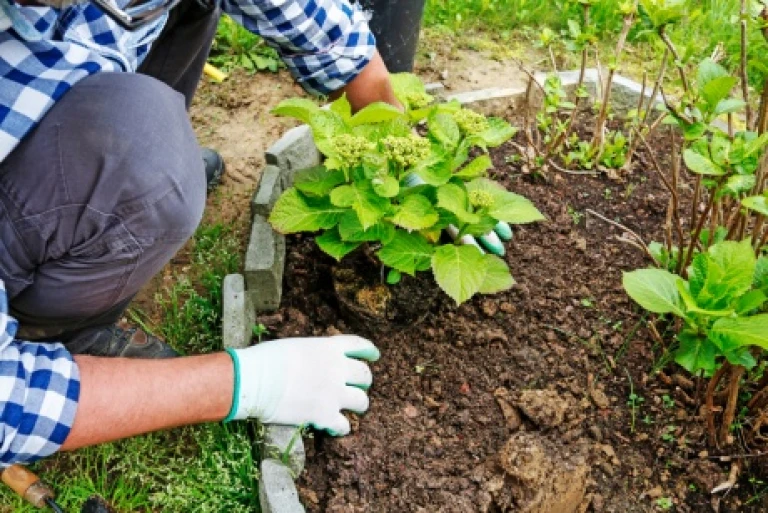 Gardening services
Gardening services are becoming increasingly popular for home-based businesses. They're particularly good if you're short on space or like getting out and about - administration can be done at home, but all other work involves travelling to your client. You can choose from a wide range of businesses, specialising in anything from garden design to weed killing.
The pros:
Gardening isn't all about small paid-by-the-hour jobs. You can get sizeable contracts with councils and other large organisations involving public spaces. This is a great money-earner and a fantastic way to build your reputation.

Being involved in a franchise of this type often means you will get the tools and materials required at lower prices, decreasing the time it takes to get a return on your investment.
The cons:
Your business will be somewhat season-dependent, and the manual work can only be completed during daylight hours.

You don't need to invest in a franchise to start a gardening business. If you're happy starting from scratch, you can start one on your own for very little money. Gardening is on our list of 35+ businesses you can start with no money
Skills Needed:
Experience is required for whatever type of gardening business you run.
We recommend working for a professional gardener or do training, before embarking on your own business.
As with the other businesses, basic management skills, and an understanding of keeping accounts is also required. This may be taught to you by the franchisor.
Investment:
Between £10,000 and £30,000 is needed to purchase and equip most garden service businesses, though that varies based on the particular service you're running.
If you're considering applying for a loan to help with your initial investment, take a look at our Start Up Loan calculator to determine what your monthly repayments will look like.
Who it will suit:
Anyone who enjoys working outside, and has an interest in gardening.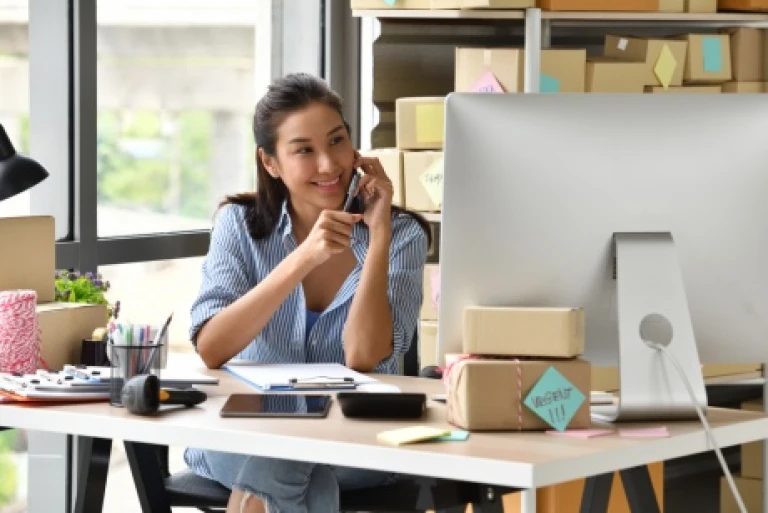 Online businesses
You actually don't have to worry too much about the technical side of things with an online franchise business, as the franchisor controls that. What you actually do varies hugely between companies, from selling products,  digital marketing, online consultancy, managing an auction site and much more.
The pros:
This is a business that thrives in the home environment.

An internet-based business requires very little equipment, and after you have paid the initial investment, all you need are a computer and a desk. There's no rush to hire staff, as you can complete most of the work alone.

You don't need much experience.
The cons:
Working by yourself in front of a computer all day can feel isolating.

It can be a real struggle getting people to actually visit your site unless the franchise is well known. Make sure the franchisor offers assistance with gaining traffic.
Skills needed:
This will depend on the nature of the business. Some franchises will require very specific skills and have a screening process to make sure you're a good fit (for example, digital marketing franchise, WSI). Others will require fewer specialist skills beyond being competent at IT, administration and customer service.
Investment:
Investments range from under £10,000 to well over £20,000. You also need to consider the cost of equipping a home office.
Considering starting a business? Transmit Startups' free, downloadable e-book includes everything you need to start a small business. "We're delighted to be the 2000th loan recipients!"
JO CARTER – DUKES GASTROPUB
Entrepreneurs Backed
10962
APPLY FOR A START UP LOAN