Getting comfortable with selling: for people who feel queasy, sleazy and uneasy about sales
HOME / Getting Started , Marketing & Sales / Getting comfortable with selling: for people who feel queasy, sleazy and uneasy about sales
If the thought of selling makes your skin crawl, you're not alone. Many entrepreneurs feel uneasy, queasy and downright sleazy when they think about making sales. But without buyers, you have no business, so it's time to get comfortable with selling your wares.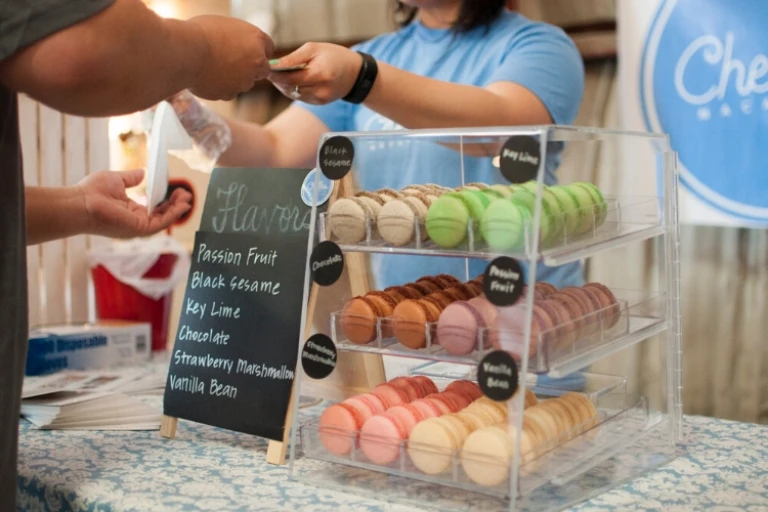 Everyone sells
Business makes the world go round. Without businesses selling to other businesses, the corporate world would collapse. And, as individuals, we need products to survive and thrive.
So don't feel guilty about the part you play in this. Embrace what you have to offer and the benefit you bring to others.
Your business IS sales
When you do something you love, selling your product can feel secondary to the fun you're having. Painting portraits, building websites, catering weddings…this might be something you'd happily do for free.
But without sales, you just have a hobby. If you want to build a business doing what you love, you have to make sales. Sorry about that.
People want what you offer
You know that you have a great product or service. You've done your market research and know it meets a need, solves a problem or puts a smile on someone's face. So why do you feel guilty about introducing people to it? Why not upsell extras that will add more value?
Your ideal customer is going to be over the moon to find out what you offer. So get out there and make their day.
Enthusiasm is contagious
You are the CEO of your business but did you know you're also the CCL? Chief Cheer Leader. If you don't seem excited about your product, no-one else will be.
Your self-doubt can shake consumer confidence, so you need to sell enthusiastically. Embrace your brilliance and rehearse those USPs until they trip off your tongue.
Selling doesn't have to be sleazy
Selling gets a bad press. You might be picturing a dodgy car salesman selling clapped out bangers, or a double glazing company forcing their products on unwilling buyers. But when you are at the helm, you get to choose how to sell.
If you feel really uneasy, work to an ethical code that makes you more comfortable. For example, you might decide you'll never email a lead more than twice or choose not to cold call.
You don't have to spam
Still worried you're spamming people with your emails or alienating people with your advertising? Make sure you're marketing is targeted to people who can really benefit from your product or service.
That minimises the risk you'll be annoying people and maximises your chance of generating interested leads. Win-win. (Obviously, you'll also follow any legal requirements, such as GDPR too.)
You can pull as well as push
Selling isn't just about pushing your product out to people. It is about pulling people to you too. By raising awareness of who you are, what you do, and the benefits that brings to your target market, you can generate leads in a way that feel less 'salesy'.
Networking in person and online can introduce people to your product. And content marketing through blogs and ebooks is a great way to attract customers to you.
It's ok to find your happy place
It is very important that you know where your customers are and make yourself visible in that space. That might be with a physical shop, a social channel or a certain networking event.
You may have to push yourself out of your comfort zone and do things you're not used to. But within these parameters, you can choose to focus on sales methods you find more enjoyable, such as online selling or attending trade fairs.
There's nothing wrong with knowing your worth
Many people feel uncomfortable talking about money, especially asking for it! But the bottom line for your business is whether it is profitable or not. Not placing the right value on yourself, your services or your product will reduce your chances of success.
So know what you need to sell for, set your prices and stick to your guns. Because you're worth it!
Take a look at our other articles on sales and marketing to learn more. Need affordable finance to kickstart your brilliant business? Check our startup loan calculator to find out how much you can borrow. "We're delighted to be the 2000th loan recipients!"
JO CARTER – DUKES GASTROPUB
Entrepreneurs Backed
10962
APPLY FOR A START UP LOAN