How to franchise your business: five questions you MUST ask yourself
HOME / Business Planning , How To Grow / How to franchise your business: five questions you MUST ask yourself
If you've built a successful small business and want to grow, franchising might be right for you. We've created a comprehensive guide to everything you need to know about turning your startup into a successful franchise business.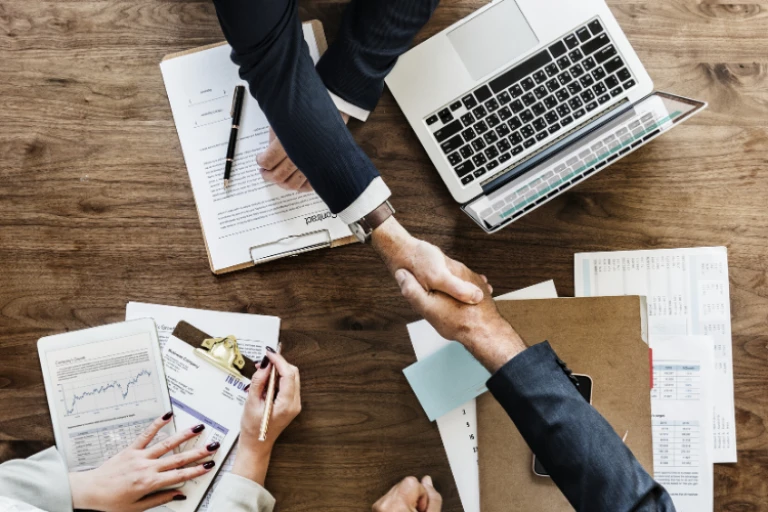 What is franchising?
Franchising is when you offer other people the opportunity to run a business using your name and branding.
Many high street brands are examples of franchises, such as Costa coffee shops. But it isn't just big businesses that can offer franchises.
Small established businesses can also offer people the chance to buy into their brand.
As the owner of the original business, you will be the franchiser. And the people who buy a franchise will be the franchisee.
The franchisee will pay you an upfront fee and ongoing payments to be allowed to run a franchise of your business

You'll provide the franchisee with support to set up and run the business effectively
Why should you consider franchising?
Franchising your business can often be the best way to expand. It:
provides growth opportunities with minimal risk and expense

increases brand reach and awareness

allows you to move into a more supervisory role

presents a new range of challenges (good news if that's what you thrive on!)
More growth, reduced risk
Franchising can be a fast way to expand, particularly if you're lacking in funds, resources and/or time.
It also allows you to expand your business without stumping up large sums of your own or borrowed cash, as the franchisee will pay the initial investment. This means franchising enables growth for your business with minimal investment from yourself.
Franchising can provide high returns with little risk – by investing very little money into each location, but creating a model that generates high royalties for you from sales at each of the franchises, the risks involved with expanding are greatly minimised.
Brand reach and awareness
Having multiple locations or branches of your business can be beneficial to your business. It can:
raise overall brand awareness by giving you greater reach and visibility

help you break into new geographic areas

retain customers you might have lost to competitors, by providing additional capacity within the business
Move into supervisory role
As you hand a franchise over to the new owner, they will take care of staffing, enabling you to reach a much wider network of talent and attract them to be part of your business model. You won't have the responsibility of overseeing the staff that are employed by your franchisees, but will be able to oversee the success and progress of the franchise from a higher level.
New challenges
New challenges can also be presented when you decide to franchise your business. Your ideas for your business will no longer always be accepted and so you must learn to negotiate and discuss your ideas with your franchisees. This however is certainly a plus-point, as you will have access to a whole range of new ideas from your franchise owners and will be able to use them as a resource for innovating your business.
If you feel your business could be right for franchising but aren't really sure how to start, here are five things you must consider when you're deciding whether to franchise.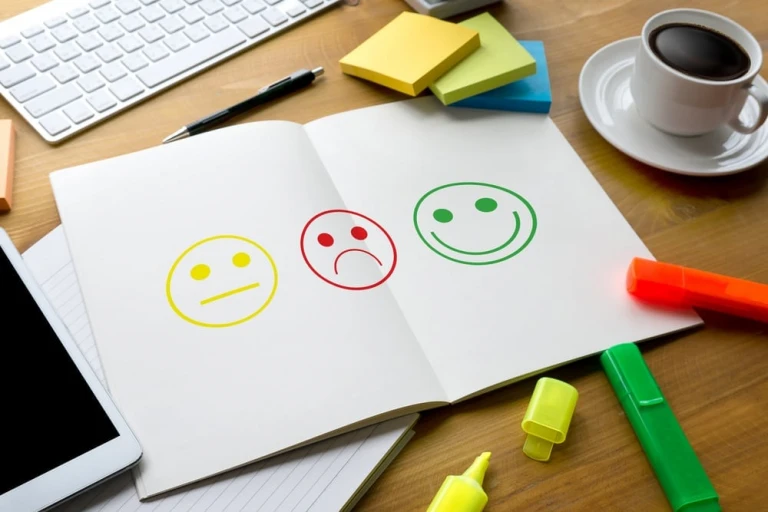 1. Will franchising work for my business?
In order to determine whether your business will work as a franchise, it's important to evaluate exactly how your business model works.
Interested franchisees will require this exact information to get their own business up and running. So it's important to get these details ironed out in the very early stages.
When you go into franchising, you are handing over a piece of your own business to allow someone else to create theirs. So you must be aware of each and every process that makes your business unique, in order to keep a solid consistency that is embedded throughout all franchises.
Once you have gone rigorously through the way your business works, there are a few more things to consider:
Is your business credible and already working effectively with a unique and proven concept?

Do you have a positive reputation in your industry - one that people will pay to be associated with?

Is your business sustainable amongst your competition?

Can your business be easily and effectively marketed?

Are you able to efficiently and thoroughly teach your business to interested franchisees?

Will your business provide sufficient return for franchise owners, following royalty deductions?
There is lots to think about, but if you can confidently answer yes to each of the above questions, then franchising could be a great way for you to take your business further.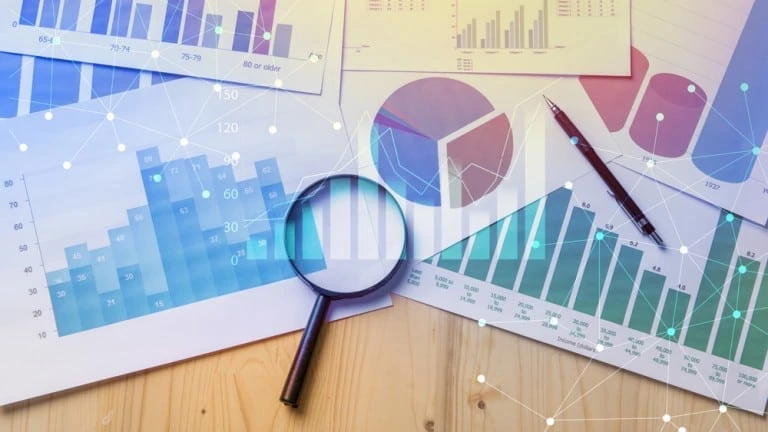 2. What research do I need to do before franchising my business?
You may think that your business will be sustainable as a franchise model, however a hunch isn't enough to go off to take the plunge.
It is crucial to conduct extensive market research to ensure that - when all processes have been put in place - you 'll have budding business owners queuing up to buy your franchise.
Step 1: Is there a market for more of your business?
Gather sufficient market research to ensure that there is rising demand for your product/services in a wider geographical area than where your own business is located.
Which locations are most practical for your business?

Where do you think your business would be able to thrive?

Is there room in the market for your business as a new competitor nationally (or internationally if you're considering taking your franchise global)
Step 2: Is there interest in buying a franchise?
Next you need to determine whether aspiring business owners would be interested in owning and running a franchise of your business.
This could be done through an online survey or focus group. Invite people to answer questions about how likely they would be to choose your franchise model over others. Don't just ask anyone though. Ask:
budding entrepreneurs

those already in business

those that have a good understanding of the market
Attend franchise events to talk to others who have already expanded their business into a franchise model. Talk to us at Transmit Startups too. We provide funding for franchise businesses and business mentoring to help you get to where you want to be.
[/fusion_content_box][/fusion_content_boxes][fusion_title title_type="text" rotation_effect="bounceIn" display_time="1200" highlight_effect="circle" loop_animation="off" highlight_width="9" highlight_top_margin="0" before_text="" rotation_text="" highlight_text="" after_text="" hide_on_mobile="small-visibility,medium-visibility,large-visibility" class="" id="" content_align="left" size="5" font_size="" animated_font_size="" fusion_font_family_title_font="" fusion_font_subset_title_font="" fusion_font_variant_title_font="" line_height="" letter_spacing="" margin_top="" margin_bottom="" margin_top_mobile="" margin_bottom_mobile="" text_color="" animated_text_color="" highlight_color="" style_type="default" sep_color="" animation_type="" animation_direction="left" animation_speed="0.3" animation_offset=""]
3. What are the legal requirements for franchising a business?
[/fusion_title][fusion_text columns="" column_min_width="" column_spacing="" rule_style="default" rule_size="" rule_color="" hide_on_mobile="small-visibility,medium-visibility,large-visibility" class="" id="" animation_type="" animation_direction="left" animation_speed="0.3" animation_offset=""]
There are several legal requirements that must be taken into consideration when franchising your business. These include, but are not limited to:
trademarks and protection of the brand

competition laws

trading schemes

anti-bribery

data protection acts
We've outlined some key legal requirements to be aware of below.
You must also research competition laws, such as pricing controls, as it is not possible in the UK to require that franchisees sell products or services at a set minimum price. The internet also plays a part in competition laws, in that you cannot prevent franchisees from promoting their business themselves online.
Do you wish to allow franchisees to be involved with competitor businesses during their contract term? If not, it is possible to write this into the contract to ensure the franchisee's sole focus is on your brand.
The Fair Trading Act 1973 and the Trading Schemes Act 1996 in the UK regulate 'pyramid-selling' schemes and can apply to franchisers if the franchise agreement is not accurately drafted. What this means is your business could be at risk of being penalised for not operating fairly under these acts, your agreement could be deemed unenforceable and you, yourself could face criminal charges.
Be sure to do a lot of legal research so that you feel equipped to fully adhere to the regulations mentioned above. You can find out more information about the legal implications involved in becoming a franchiser at the British Franchise Association.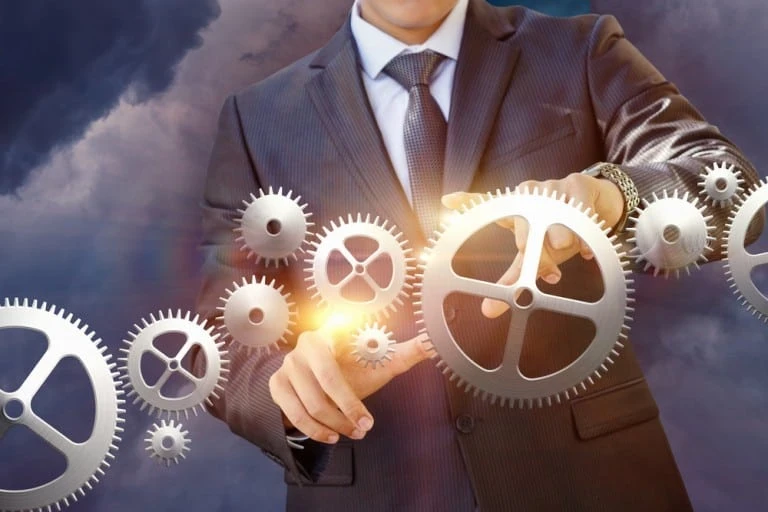 4. How will things work when I'm a franchiser?
[/fusion_title][fusion_text columns="" column_min_width="" column_spacing="" rule_style="default" rule_size="" rule_color="" hide_on_mobile="small-visibility,medium-visibility,large-visibility" class="" id="" animation_type="" animation_direction="left" animation_speed="0.3" animation_offset=""]
Once you have taken care of all of the legal requirements, it will then be time to start thinking about the way your business model will work as a franchiser.
Franchise fees and royalties
You will need to decide on your franchise fee and the royalty percentage you will take from franchisees profits (typically 5 to 6%, but can range from 1% to 50% depending on the size of your business). This needs to be realistic and directly correlate with the return on investment your franchisees will be able to expect.
Franchise agreement
This will then need to be written into a full franchise agreement. The franchise agreement is a legally binding contract between you the franchiser and all individual franchisees, that outlines the logistics and formalities that your franchisees will need to agree to.
Although there is no standard document, it must be fair and comprehensive. There is no set structure as it must be entirely unique to your business, but there are some specific elements that you should include.
The obligations and rights of both parties (you the franchiser and the franchisees) must be plainly and clearly set out in the agreement. These must be demonstrated in a way that the franchisee understands that you the franchiser are responsible for the network as a whole.
This may sometimes mean acting against the interests of an individual franchisee in order to uphold the greater interest of the network as a whole.
The agreement should outline the criteria that the franchisee must adhere to when running one of your businesses to ensure there is full consistency across all branches. It must also outline the things that are entirely off-limits that they must never do as an owner of one of your franchises.
There are further formalities to include in this document too, including definitions, payment clauses, contract terms, termination and after-termination terms, disclosure, confidentiality and any provisional periods the franchisee must agree to.
If you're unsure where to begin with this agreement, one of our business mentors can help you to ensure that everything required for your business is included and structured as a competent and functional document.
Training
You must ensure that you are in a position to fully teach each and every aspect of your business to each franchisee. Consider some of the following: What training will franchisees be required to undertake? Will there be a specific programme they can attend? What is it you want them to know about how to run one of your franchises?
Everything needs to be covered and no one knows your business better than you do. Outline absolutely everything that is integral to the running of your business and come up with a structure in which you will teach it – then you can begin to train owners to accurately run one of your franchises.
Training may be in a learn-by-doing on location process or by completing assessments, courses and exams. Maybe both will be required. The chosen training method is up to you, as it all depends on how you wish to equip franchisees to be able to go out there and run your brand as if it were their own.
You must have your training process thoroughly planned out to guarantee the success and consistency of each individual franchise.
Business attributes
Next, there is the matter of the physical attributes of your franchise businesses. Will franchisees buy products, stock, uniforms, etc. from yourself? Or will they need to go direct to a selected supplier? Will franchisees be responsible for the replenishing of stocks or will you instruct a system whereby regular deliveries are automated? You must decide how involved in the physicalities of the franchises you wish to be.
Support for franchisees
How involved will you be in the day-to-day running of the franchise businesses?

What support network will you provide?

What levels of support will be available to franchisees and what process will they need to go through to access this support?
Following training, franchisees may need further assistance, regular training and mentoring to motivate them and ensure that their franchise is performing successfully. It's important that you understand the way this will work, after all it is your brand and you want the standards to remain consistent across all branches.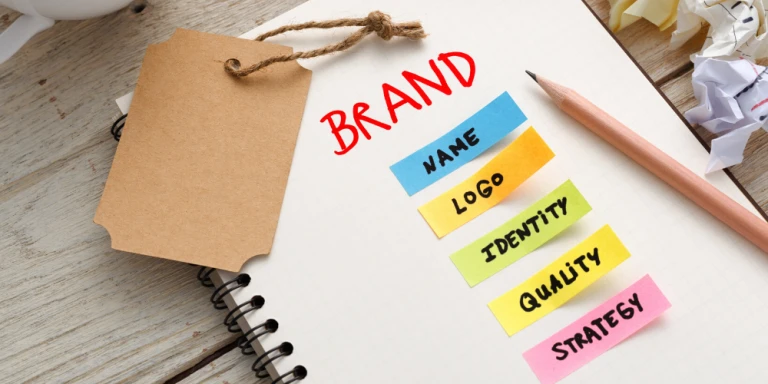 5. How do you register, market and brand a franchise?
[/fusion_title][fusion_text columns="" column_min_width="" column_spacing="" rule_style="default" rule_size="" rule_color="" hide_on_mobile="small-visibility,medium-visibility,large-visibility" class="" id="" animation_type="" animation_direction="left" animation_speed="0.3" animation_offset=""]
Registering
Now that the operations of your franchise model are taken care of, it's time to complete the legal paperwork and register your business as a franchiser – with protected tradename and trademark registered with the IPO. There is no legal requirement in the UK to be registered with a regulatory franchise body.
Marketing
How will you market to potential franchisees? How will you ensure to attract interest and expand your business using this model? Attending franchise events is a great way to learn more about how to successfully attract franchisees, or even have potential franchisees register their interest with you on the day.
Finally, you need to decide how your franchises will be marketed. Will there be a set criteria for franchisees to follow regarding marketing? How much marketing responsibility will fall on franchisees for individual branches and how much will fall on you? Will marketing the franchises be taken care of under the marketing of the wider network as a whole? Set your marketing criteria out early on so that your potential and franchisees know where the boundaries are and what strategy to follow – this means everyone's marketing and budgets pulls in the same direction, meaning you and your franchisees ultimately get more bang for your buck.
Consistent branding
You will need to outline in your agreement all elements of your branding that you wish to remain consistent across each and every business in order to protect the standards of your brand.
Consistent branding upholds your reputation as a brand, meaning that a customer could go into two separate franchises and have the same experience.
Recognition of consistency throughout your brand helps to build trust and will ensure that customers feel comfortable and loyal to your business as a whole.
Set out brand guidelines and provide franchisees with approved content and marketing materials in order to set up their business in the way you wish.
Watch our short video for more great tips when considering franchising below: 
https://www.youtube.com/watch?v=AJfhmJY3l5M
Ready to franchise YOUR business? If you need funding to cover the initial expenses involved with franchising your business - and have been trading for under two years - see how much you could borrow with our Start Up Loan calculator.
[fusion_text columns="" column_min_width="" column_spacing="" rule_style="default" rule_size="" rule_color="" hide_on_mobile="small-visibility,medium-visibility,large-visibility" class="" id="" animation_type="" animation_direction="left" animation_speed="0.3" animation_offset=""] "We're delighted to be the 2000th loan recipients!"
JO CARTER – DUKES GASTROPUB
Entrepreneurs Backed
10962
APPLY FOR A START UP LOAN