How to start a photography business
HOME / How To Grow / How to start a photography business
How to start a photography business
Today, it is easier than ever to get your hands on a camera and start taking pictures, but becoming a successful photographer requires time and effort.
There are many different aspects to the photography industry, from wedding photography and portraits to commercial and stock photography. Some parts of the industry are relatively easy to enter while others take years of experience and training. The photography business can be extremely demanding, both financially and in terms of work hours.
But if you are passionate about taking photos and you are okay with a bit of unpredictability, it may be the perfect industry for you. If you're looking to become a freelance photographer, keep reading our guide on how to start a photography business - or look at our start up loans page to see how we may be able to help you on your way to launching a successful photography business.
Day-to-day
There is no typical day for a photographer as the routine can vary, depending on their workload or the time of year.
Shoot days are typically very long and tiring, but also the most rewarding. "A shoot day is very different from a non-shoot day," says Lottie Davies, a professional photographer who has worked in the industry for over 20 years. "On a shoot day, I get up very early. My assistant will meet me at my house and we will drive to the location. Sometimes if it is a dawn shoot I will be there the night before. We shoot all day and then get back quite late." The next day, Davies processes the files and gets them ready for the client or if she shot with film, she will take it to the lab to be developed.
When photographers aren't shooting, they are typically fielding questions from potential clients and corresponding with existing clients on the progress of their shoots. They must also maintain their website or blog and work on marketing their business to attract more clients.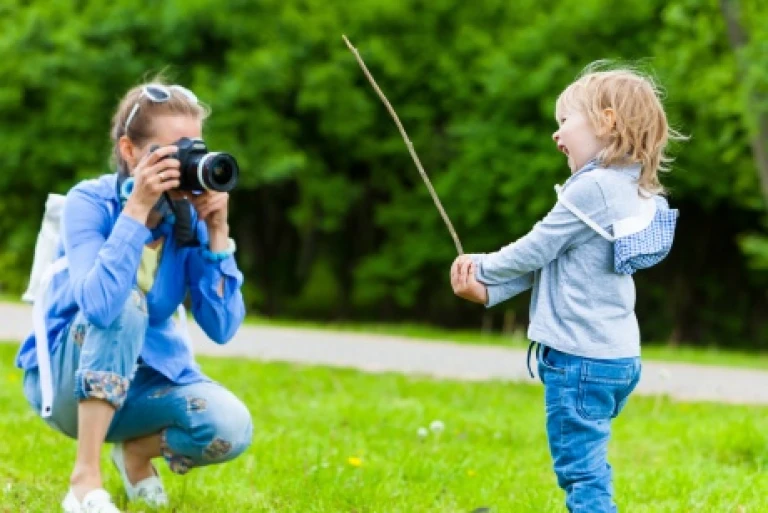 The industry and market
Over the last ten years, the industry has changed dramatically.
New technology and the switch to digital photography have allowed more people to enter the market. Additionally, as the costs of cameras and other equipment has dropped, more people own a high-quality camera and are able to take their own pictures instead of relying on professionals. It is hard to judge the true size of the photography industry because it is difficult to say how many photographers there really are out there because so many people practise photography occasionally or in addition to a full-time job.
The industry is predominately made up of freelancers and small businesses. According to the sector skills council for creative industries, almost 50% of the companies in the photography industry are freelancers.
Natural skills
Knowing your way around a camera is essential to being a photographer. Clients will hire you based on your portfolio and past work, or word-of-mouth. A good eye is key, but to be a successful photographer it is also important to stay calm under pressure. Weddings and other events can be high pressure and you must be able to coordinate big groups of people to capture all the images that the client requests.
You need good people skills, especially with kids, and making people feel relaxed and calm is also helpful because when people are at ease the photographs will turn out better. Great communication skills with the subject or client are important to ensure that everyone is happy with the final outcome of the pictures.
Training
Professional photographers take a range of training paths, but there are two main ways they gain experience.
Some acquire their skills through being an assistant to an experienced photographer, while others learn the trade through college courses or other classes. Many photographers serve as an assistant to an established photographer before they launch their own business.
Xander Neal and his wife, Christine, started their photography business, called Navyblur, without serving as assistants. Neal, who studied photography at university, recommends photographing as many people, places and things as possible. He suggests offering to take portraits of friends and family to gain experience and build your portfolio.
There are also many training programmes available where people who are new to the craft can be trained in the basics of photography. The Photography Institute offers classes online and Going Digital offers workshops all around the UK.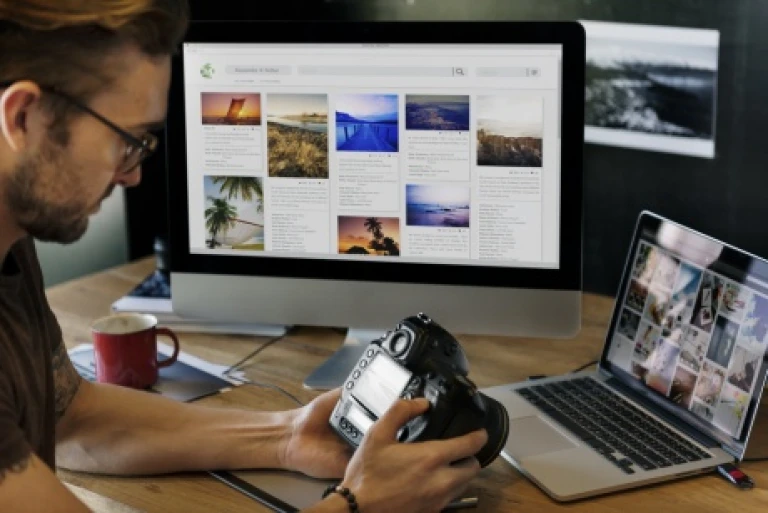 Premises
To avoid the cost of maintaining their own studio, many freelance professional photographers hold shoots at locations chosen by the client, such as their home or an outdoor setting. Some photographers create a studio out of their home or rent one on an as-needed basis, but many find it unnecessary to maintain a full-time studio.
Staff
It is possible to run a photography business on your own, but depending on what you are shooting it is likely you will need to bring an assistant along with you help out. Most assistants work on a job-by-job basis and receive little or no remuneration.
Money
If you already have a high-quality camera, starting up a photography business doesn't cost much.
However, if you don't, a professional-quality camera can cost anywhere up to £2,000. You will also need a telefocus lens, additional lighting and a tripod, which together can cost several thousand pounds as well.
Some sectors of the photography industry are very seasonal. For example, wedding photographers are very busy during the summer, but often have to do portraits or commercial work during the rest of the year to make ends meet. If the pricing for quality camera equipment is a bit out of your budget then you may want to look into gaining from investment or taking out a loan. Moreover, you don't have to look any further than your family and friends for a no-strings-attached lump sum.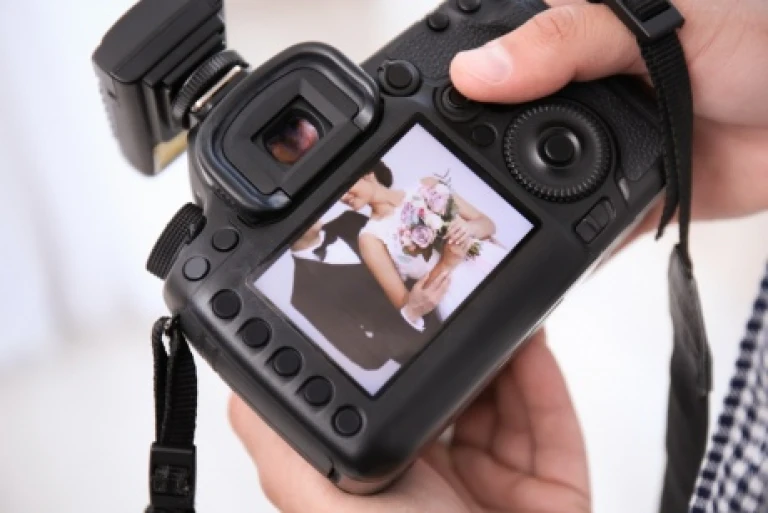 First steps
The first step to starting your own photography business is to build an online portfolio of your work.
This does not have to be elaborate, but potential customers will want to see what your work looks like before they hire you. Many photographers take photos of friends or family, in the beginning, to build up a portfolio.
After you have a website, there is an easy way for people to see your work and the next step is to start marketing your new company. It is important to advertise and market your business in a variety of ways. It may be helpful to display samples or brochures with your work in local shops. If you are a wedding photographer, you may consider advertising in bridal magazines or go to wedding fairs.
Reaching out to bloggers in the hope they will feature your work may also help generate more business. Many photographers find they get new clients through word of mouth and referrals. To get more business, offer incentives when people refer you to someone else such as free prints or a discount on their next shoot. You will also need to write your own business plan, in order to clarify - to anyone - what your idea is all about, and how you are going to go about forming a photography business.
Tips
Copyright laws surrounding photographs can be very confusing - it is important to make sure that you know your rights as a photographer.
Be very selective with the photos you put in your portfolio. You should be critical of your work and only present the best to show to potential customers. - Joining a professional association can provide helpful support and advice, it can also give you credibility with clients.
Common pitfalls
Finding the right price structure is essential. It is important that you price your services at a rate that allows you to can earn a living, but not so high that customers are not willing to pay. In the beginning, find as many different ways as possible to market your business, you never know what might catch a customer's eye and advertising can be done at little or no cost through social media.
Support and resources
Photo.net
is an online community of photographers that provide forums and allows photographers to share tips and advice with each other.
Transmit Start-Ups free, downloadable e-book, provides everything you need to know about starting your own successful company. "We're delighted to be the 2000th loan recipients!"
JO CARTER – DUKES GASTROPUB
Entrepreneurs Backed
10962
APPLY FOR A START UP LOAN