Eight ways to work on your business during lockdown
Businesses are finding innovative ways to keep working from home during the current crisis. But if you can't continue to deliver your business services remotely, you may find yourself twiddling your thumbs over the coming weeks. When you can't work IN your business, there are still ways to work ON your business. Here are eight activities you can do now to help you enter the post-corona landscape in the best possible shape.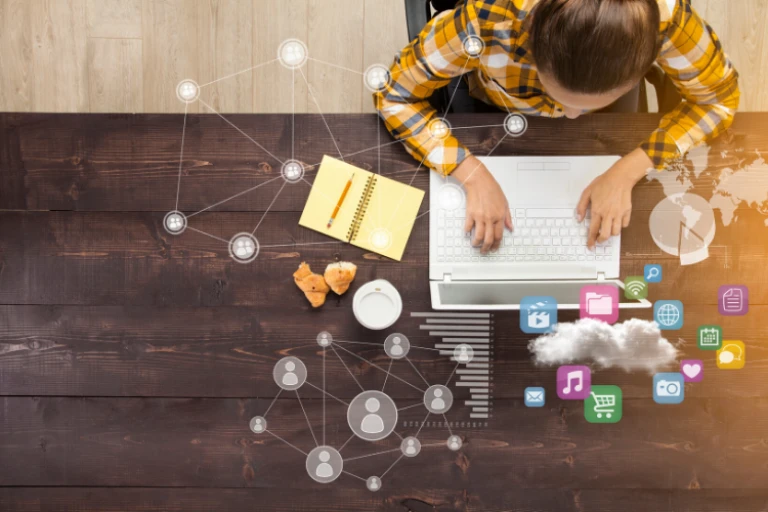 1 Review your website
Now it a great time to check your website is working hard for your business. Not only do you have time on your hands, but so do your customers. Online activity is going to increase as people spend more time at home. So make your website the best it can be.
Does it clearly articulate what you do?

Has it got customer needs first and foremost?

Does it sell customer benefits, not just features?

Does it help customers complete their top tasks?

Is it clear and easy to navigate?

Is it optimised for mobile?

What are competitors saying on their site?

Are your unique selling points clear?
We'll be writing an article on reviewing your website in the next few days, so check back.
2 Set up a website
Not got a website? There's no reason you can't set one up, thanks to the multitude of self-build website services out there.
If you want to set up an ecommerce site, we rate Shopify, which is a website builder specifically designed to help non-technical types to create online shops
Wix
,
SquareSpace
and
GoDaddy
are just some of the other options available to wannabe web developers with time and a modicum of IT skill.
All provide easy-to-use templates to create a professional looking website fast.
If you haven't got the tech-savvy to create your own website, you could hire a freelance web designer to create one for you. In the current climate, freelancers will be extremely happy to have your business.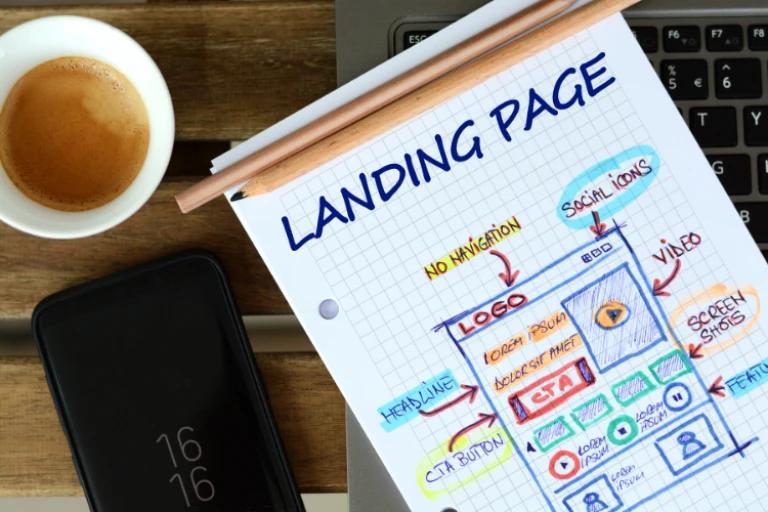 3 Line up leads
You might not be able to operate as usual right now, but you can still line up leads for the post-Corona landscape.
B2B businesses
Don't assume everyone is closed. Many businesses are still operating as normally as they can, with staff working from home. Continue to make contact with potential clients. Acknowledge the current situation and reassure them that you intend to be back to business as soon as possible.

If you don't feel comfortable reaching out to clients right now, just research them. Look online for likely customers and make note of relevant contacts at the business for future use. Make contact via LinkedIn (see below).

Want to keep track of customers and marketing more effectively? Implementing a Customer Relationship Management (CRM) system can help improve return on investment. We are happy to recommend HubSpot for Entrepreneurs and Capsule CRM.
B2C businesses
Keep promoting your business on social media. Maintain contact and engagement with customers so you don't fall off their radar.

Special offers that people can buy now and benefit from later could help your cash flow. For example, gift vouchers or half-price offers for future activities.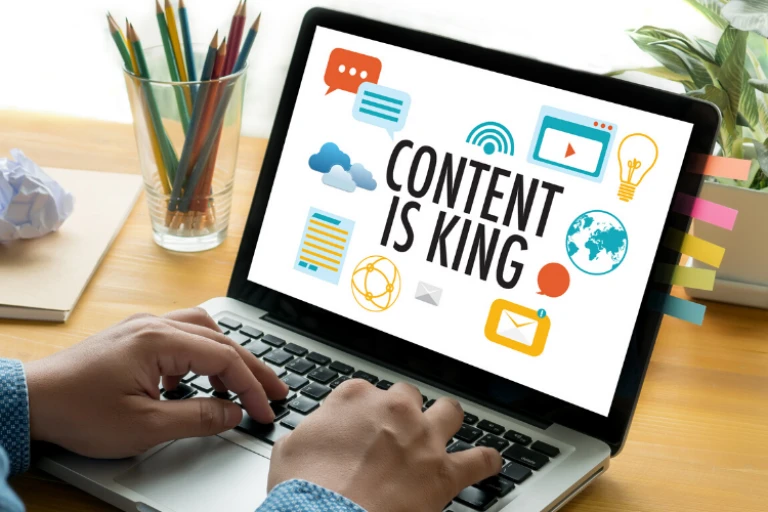 4 Create content
The mantra of modern marketing is that 'content is king'. Big business and smaller enterprises all recognise the value of blog posts, articles, video, social sharing and more.
The idea behind content marketing is that it is better to pull people to your business with content, rather than push out adverts.
Position your business as an expert in the sector

Answer questions that your target customers regularly search for online

Improve the SEO of your website
Some easy ways to create content are:
Create content now, whilst you have time, and you'll be able to use it to promote your business throughout the year.
Not that there's anything wrong with advertising! Facebook Ads provide a cost-effective and highly customisable way to reach your audience online. Want to try GoogleAds but don't know where to start? AdZooma builds them for you and is a quick way to get GoogleAds off the ground.
5 Do some research
Market research can deliver real competitive advantage to your business. But many of us are too busy to do it. Now's the time.
Common forms of market research include:
SWOT – looking at the internal strengths and weaknesses of your business, and the external opportunities and threats. Thinking about these four factors can really help you focus on proactive steps to take to boost your business.

Competitor research – looking at what your competitors offer and how you measure up. By looking at their product, their promotion and your own unique selling points, you can plan marketing activity that positions you positively.

Surveys – Since you can't organise a focus group right now, how about conducting a survey? Use an online tool like SurveyMonkey to canvas the opinion of your mailing list. Or even run a simple poll on your Facebook page.
Click on the links above and check out our in-depth article about market research for more information.
6 Firm up your financials
If admin isn't your thing, you might have used business busy-ness to avoid proper financial record keeping. Take the opportunity now to set up proper systems to monitor how much you spend and earn in your business. We've got plenty of articles on budgeting, cash flow and financial forecasting so check them out.
Consider signing up for a business accounts app. These can help you keep an eye on cash flow, issue invoices, and prepare for your tax return. There are paid and free options on the market. Some business bank accounts include them as part of their package.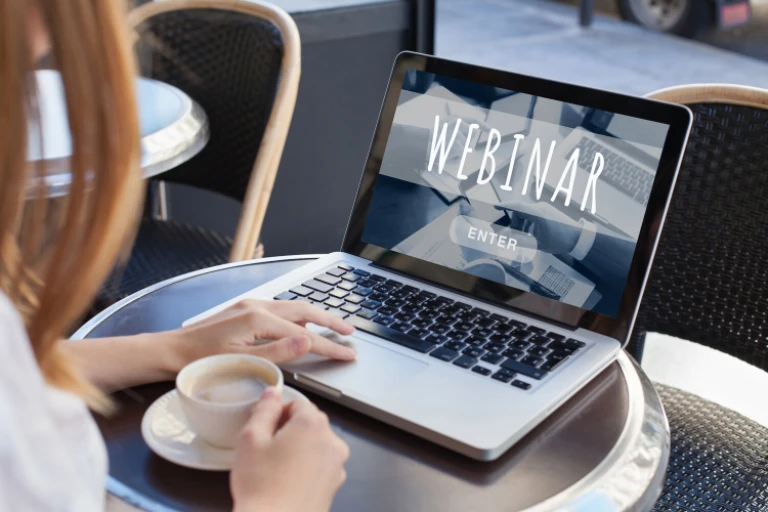 7 Take a course
Take this period of enforced downtime to brush up your skills. You'll find plenty of online course providers to occupy your time and your mind. There are also lots of business podcasts out there too.
Whether you want to commit to formal learning from a professional body (such as IOSH or CIM), or just take a short informal course, new skills can help prepare you for the future.
FutureLearn is a massive open online course learning platform used by 7.7 million people from around the world. Meet educators from top universities and cultural institutions, who'll share their experience through videos, articles, quizzes and discussions.

LinkedIn have a huge range of online self-study courses on business topics, some are free, others not

HubSpot Academy offer an amazing array of high-quality marketing courses for free on their website, with the added bonus of certification. (If you don't know HubSpot, check out Hubspot for Entrepreneurs on our Marketplace)

Many individuals offer free 5-day challenges that are a fun, bite-sized way to focus on a particular aspect of your business. Search for them in Facebook and LinkedIn.
8 Network online
LinkedIn
has seen a huge surge in traffic over the last week. People have flocked to the social network for interaction during isolation, and as an online avenue for lead generation.
If you already have a LinkedIn account, now is a good time to get online and engage with people. It doesn't have to be all about business. This is a social network, after all. Get involved, offer support, share your expertise.
If you don't have a LinkedIn account, set one up. It is free and relatively easy. There's lots of advice on how to optimise your account to sell yourself professionally, so give it a Google. Once you've set up your account, you need to start making connections with people. It takes time but you should find it a useful tool for lead generation and learning.
We hope this helps you use this uncertain time in a way that can benefit your business. This post does include some affiliate links but we only recommend products we really rate for small businesses. Check out our startup advice centre for lots of helpful articles on operations, finance and marketing for small businesses. "We're delighted to be the 2000th loan recipients!"
JO CARTER – DUKES GASTROPUB
Entrepreneurs Backed
10962
APPLY FOR A START UP LOAN