How to start your own business
HOME / How to start your own business
To start a business, you need to have a strong business idea, backed up by research that shows it has the potential to make profit.
You'll also need the passion and persistence to get it off the ground. And you might need some money to help you with startup costs.
Our step-by-step guide tells you everything you need to know about starting a business from scratch.
STEP 1 : Research the business idea…and yourself
There's no denying the appeal of being your own boss. Spending every day doing something you love. Choosing a living that suits your lifestyle.
It isn't always easy. But with the right planning and support, we know you can do it. The first step is to understand yourself and your business idea a little better.
Consider the pros and cons of running your own business
There's a lot to think about before you start a business. And that doesn't just mean daydreaming about how you'll spend your earnings. You need to think about practical, financial and personal factors before deciding whether business ownership is the right route for you.
| Pros | Cons |
| --- | --- |
| Freedom: You're free to follow your personal passions | Benefits: You'll miss out on some the benefits of being an employee, like statutory sick pay and employers' pension contributions |
| Autonomy: You get to make all of the decisions | Responsibility: You have to make all of the decisions |
| Money: You're working to benefit your bank balance, not your boss's | Hard work: You'll have to do everything in your business, even the bits you don't like |
| Flexibility: You'll be able to choose how, when and where you work…but it might take a while to achieve that dream lifestyle | Hours: It may take a while to achieve your 'work less, live more' dream |
| Stress: If you find it stressful working for other people, being your own boss might work for you | Money: Some businesses require considerable financial investment, and you may be liable for any losses |
| | Stress: It can be stressful trying to balance the demands of business ownership, like marketing, finance and admin |
Explore the practical, financial and personal considerations
Practical
Have you got a great idea for a business? How do you know?

What do you want your dream business to look like and deliver?

Do you want to stay small or scale up fast?
Personal
Thinking of making your hobby into a business? Will you still enjoy it when it is your work?

Do you have the personal qualities – like drive and determination – to see things through?

If you have a family, are they onboard with your big dream?
Use market research to test your concept
If you've considered your options from all angles, and still think that starting a business is right for you, the next step is market research.
Market research helps you to:
discover the size of the market for your product

understand the needs and feelings of your target market / ideal customer

find out what, where and why they buy

identify what your competitors offer compared to you

consider the opportunities and threats in your marketing environment

You can use surveys and focus groups, original and existing research, and good old brain power to work out whether your business has strong potential.
Once you've explored your appetite for the entrepreneurial life - and the public's appetite for what you offer – it's time to start business planning.
Not sure where to start with market research?
We've got everything you need to know: from focus groups and online surveys, to competitor analysis and SWOT.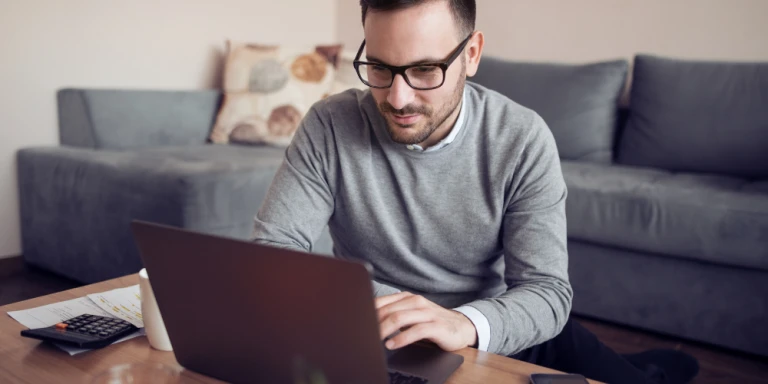 STEP 2 : Create a business plan
Why write a business plan?
Writing a business plan lays the foundations of future business success. It doesn't need to be over-complicated but it does need to be done. A business plan is your opportunity to work out the details of your business and make sure you've thought about all the ins and outs.
It is extremely beneficial to your business to write one because:
it helps you pin down the details of your business and prove it's viable

funders will expect to see a business plan if you are applying for a business loan
What does a business plan include?
A business plan generally contains the following information:
Executive summary

Description of the business

Market research and sales strategy

Business structure and staffing

Description of your operations
Download a business plan template
There's no need to reinvent the wheel. Download a business plan template to help guide you through the business planning process. You'll need to think through a lot of details, which may take time and additional research.
Do your sums
You might find it relatively easy to describe your business plans and structure. It is the financial forecast that's going to take the most of your time. It is worth spending time getting this right because, without good potential for profit, you may be barking up the wrong business tree.
How to Write a Business Plan
We've got a great guide on How to Write a Business Plan. Once you've finished reading this, make that your next stop.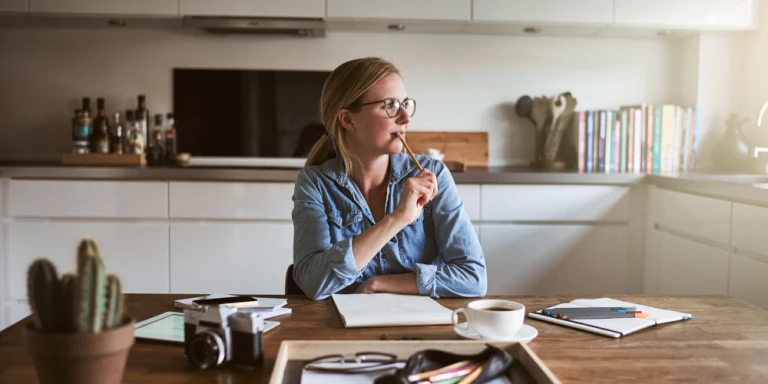 STEP 3 : Make a financial plan for your business
Why make a financial plan?
Money makes the world go round. Whilst a fat bank balance isn't essential for starting a business (as our 35+ businesses you can start with no money prove), you're more likely to succeed if you get to grips with finance fast.
Unfortunately, cash flow problems can cause startup businesses to go bust within the first 12 months. You're likely to be spending money to get things started, before bringing any money into the business. So it's important to be realistic, honest and upfront about cash flow.
So get ready to unleash your inner accountant and sharpen up your spreadsheet skills, because it is business finance planning time!
Take a look at our guide to getting started with budgets, cash flow and pricing. Then think about how you are going to finance your new business.
How can I finance my new business?
Whilst you can start a business on a shoestring budget, many startups will require a cash injection to get started or to grow. There are lots of business finance options out there – from bootstrapping your business with your own savings, to taking out a start up loan.
If you're considering business finance, you need to find an option that provides the capital you need and provides affordable repayment options. Some common sources of business finance include:
Personal investment – putting your own money into your business to help it grow

Loans – whether from a bank or other provider, loans can boost your business finances - find out what to expect when you apply for a business loan

Grants and government support – increasingly hard to find but available in some sectors

Private equity – financial support from an investor, in exchange for a share of your profits or business

Peer-to-peer lending – borrow money from an investor, or group of investors, via an intermediary

Crowdfunding – raising money from supporters online - find out more about crowdfunding and what makes a successful crowdfunding campaign
Our Guide to Funding a New Business provides more detail on each of these options.
What is a Start Up Loan?
A Start Up Loan is an unsecured personal loan that you use to start a business. Despite the name, you can apply before your business starts, or at any point in your first two years of trading.
Start Up Loans are provided by the UK Government to make sure you can access funds to get your business off the ground. This fund is managed by specially appointed delivery partners around the country. Find out more in our Guide to Start Up Loans.
Check out our guide if you're wondering if you'll be eligible for a business loan. You can also find out more in our article: Your business loan questions answered
STEP 4 : Decide on your business structure
What business structures are there in the UK?
Until you start a business, you may not realise the number of different business structures available and the differences between them.
There are different legal requirements and tax structures depending on which you opt for.
The two main structures that startups need to choose between are sole trader or limited company status.
Most small businesses in the UK are sole traders. If you want to follow in their illustrious footsteps, here's five things to know about setting up as a sole trader.
However, the are also advantages to registering as a limited company instead. Our Guide to UK Business Structures tells you everything you need to know.
Pros and cons of UK business structures for startups
| | About | Pros | Cons |
| --- | --- | --- | --- |
| Sole trader | If you run your own business and are self-employed, you're a sole trader by default. HMRC estimates almost 60% of businesses in the UK use this format | • Simplest form of business structure • Least admin of all structures • More privacy • Keep all the profit | • You are the business, meaning you're liable for any losses |
| Partnership | A partnership is much the same as being a sole trader…but there are two of you to share the responsibility of running the business | • Relatively simple structure • Less admin than a limited company • More privacy • Share all the profit | • You are the business. You're liable for any losses. • Additional partnership tax return to complete |
| Limited company | Limited companies aren't just for big businesses. Any company can register for this structure. You'll become an employee of the company | • You are separate to the business and have limited liability for any losses • Reduced tax liability in certain cases | • Subject to more public scrutiny / less privacy • More complicated structure and related admin |
Remember
Your choice of business structure affects how much tax you will pay. Ask an accountant for advice on what's going to work best for your business.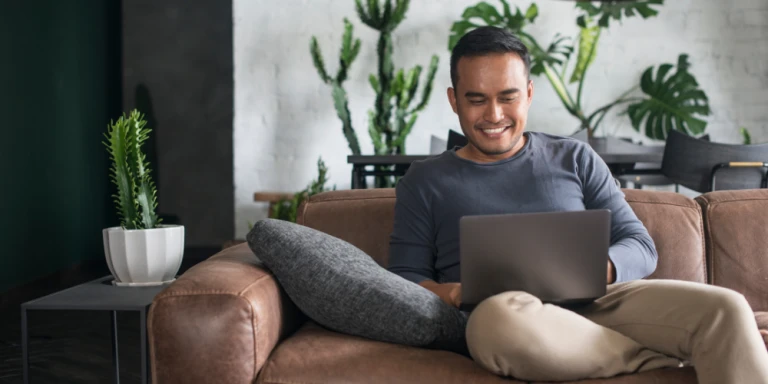 STEP 5 : Register your business
Once you've decided on the right business structure for you, you need to register your business with the relevant authorities. This enables you to pay tax, National Insurance, and employees (if you have them).
Who do new businesses need to register with in the UK?
Our Guide to Company Formats and Business Structures includes information about how to register your business with HMRC. And check out our essential guide to HR for startups to understand about your responsibilities if you do have staff.
Don't risk a fine
You have to register your limited company within three months of trading or you can face a fine. Don't risk it. Register!
What other laws does my business need to comply with?
Your legal requirements don't end with registering your business. Depending on your business sector you may need to register with other agencies as well. For example, food businesses need to register with their local authority to enable food hygiene inspections to take place.
To protect you, your staff and the public, there are a wide range of legal requirements you need to adhere to. These include but aren't limited to:
Fire safety

Compulsory insurances (depending on your operations, such as public liability and employer's liability insurance)

Licensing laws (such as alcohol and music)

Food safety (if applicable)

Employment law (check out our essential guide to HR for info)
STEP 6 : Understand your tax obligations
Can I work out my own tax bill?
Yes, many businesses calculate their own tax.
The tax you'll pay can depend on a number of different factors, like your business structure, personal income, business profits, where you work from and what other sources of income you have.
For limited companies especially, tax can be an extremely complicated topic, so many prefer to hire an accountant to help you work out their liability. Accountants have a detailed understanding of the UK's tax system and can sometimes pay for themselves with the money they'll save you.
If you're really keen to DIY, check out our article on calculating the tax for a limited company.
What taxes do businesses have to pay in the UK?
Some of the key taxes that you may be liable for are:
Income tax – If you're a sole trader, you pay income tax on your earnings. You have a personal tax-free allowance before you have to start paying (assuming you have no other sources of income)

Corporation tax – Limited companies pay 19% corporation tax on their profits. There is no personal allowance on corporation tax. It starts from your first pennies of profit! Read more in our article on corporation tax in the UK

National Insurance – NI is due to HMRC to pay towards certain benefits and the state pension. Your liability depends on your business status and income. If you're an employer, you'll need to take this from your employees' salaries using PAYE

VAT – If your business earns more than £85,000, you have to charge VAT. Whilst this isn't a tax on you or your profits, it is money that you need to account for and pass on to HMRC

Business rates – this is council tax for business premises

What tax returns do businesses have to complete?
Regardless of whether you hire an accountant or do it yourself, you need to keep detailed financial records and fill in the relevant tax returns on an annual basis.
Sole traders – a self-assessment tax return only

Partnerships – a self-assessment tax return for each partner, as well as a partnership tax return

Limited companies – a company tax return, plus full annual accounts
Read our articles on how to complete a self-assessment tax return and how to calculate the tax for a Limited Company.
STEP 7 : Talk money
Most of us hate talking about money. But it's an embarrassment you need to overcome when you set up a business. From deciding what to charge, to chasing overdue invoices, money makes your business go round.
Sort out your strategy
It's important to set out your strategy and systems early on: how you manage money in your business can lead to it flourishing…or failing.
How much can you realistically expect to earn in your first year…and future years? Prepare some financial forecasts

Is your cash flow going to be problem-free or problematic? Cash flow forecasting is essential

How will you receive and make payments?

How will you keep on top of your finances?
Set up the right systems and support
STEP 8 : Pick your perfect business location
Can't decide whether to sell online or from a high street shop? Wondering whether to work from your home office or a rented space? When you choose where to work, make sure it works for you...and your customers.
Should I work from home?
Many new businesses start on the dining room table or in the home office of hardworking entrepreneurs and freelancers. There's no shame in starting at home and staying there. Or using your home as the springboard to getting premises at a later stage of your business.
If you do choose to work from home, you can always take advantage of flexible co-working spaces and meeting rooms if you need access to extra facilities from time to time.
| Pros | Cons |
| --- | --- |
| Low overheads compared to hiring an office | There are still overheads – extra gas and electricity, perhaps upgrading your broadband |
| Ability to offset some tax liability | If you need to meet a client, you'll have to travel to meet them, perhaps rent a meeting room |
| Flexibility to work how and when you want | Can be lonely if you're someone who thrives on people's company |
| No commute and proximity to home comforts | Blurring of home and work life – can make it hard to switch off from chores |
How do I choose business premises?
If working from home doesn't appeal to you – or if your business simply can't be run from home – then you'll need to find business premises. Your local authority is a great place to begin your search. They can advise on available locations as well as any legal requirements your premises need to meet.
Here are some things you need to consider:
Overheads – Rent, utilities and business rates can all add up. Try not to overstretch yourself by taking on a premise that is bigger than you need. Shop around for somewhere affordable

Location – Think about where your customers are likely to be and choose a location that's right for them. Ideally you need high footfall and easy access for your ideal customer

Competition – Try to avoid locating your business beside the competition, unless you have a really strong differentiating factor that'll make you stand out and attract customers

Legal compliances – Don't forget your premises need to meet all relevant legal compliances. Your local authority will be able to advise you
Thinking of selling online?
Our guide to online marketplaces will help you find the ideal place to sell your products.
Where can I sell my product or services?
Considering the best way to reach your customers can make or break your business. Think about the easiest way for customers to access your products and how you can use place to enhance their experience of your brand.
Physical premises: high street shop, corner café, cinema or soft play…some businesses need physical premises

Mobile premises: can you take your trade to your customer with mobile premises? Think dog grooming, cleaners, street food and coffee carts…

Online shop: maybe you can make sales online and save the expense of a physical shop? Check out our guide to online marketplaces

Entirely online: some products are sold and experienced entirely online, such as software-as-a-service or online counselling

In person: face-to-face selling can happen in people's homes, for example, cosmetics parties

Distributors/affiliates/franchisees: other people can sell your product in exchange for a share of the profit
STEP 9 : Create a marketing plan
STEP 10 : Brand and promote your business
What is branding?
From your tone of voice and visual style, to the music you play in your shop or the charities you choose to support, brand is the distinctive DNA of your business identity.
Get it right and you'll find it easier to attract customers and charge higher prices. But it isn't as easy as it sounds… Much as you might try to shape public perception of your business, it is somewhat out of your hands. To improve your chances, think about how you want to be perceived and who you want to appeal to.
Work out your business brand
The world is your oyster. You're creating a brand new business from scratch. You can be anything you want to be!
Sophisticated or silly

Affordable or exclusive

Family friendly or adults only

Traditional or cutting edge

Dependable or disruptive
To start focusing on your branding, think of three words you want to be associated with and think about how you can communicate these through your business activity.
Check out our detailed guide on How to Create a Brand for a step-by-step guide and examples of branding in practice. Why not take our fun Guess the Logo quiz for inspo.
Promote your business
Once you've got your brand pinned down, it's time to think about promoting your business. How are people going to find out about you and what you offer?
Your market research will help at this stage. You'll have identified your ideal customers and worked out where they research and make purchases. You'll know what they read, watch and want.
When you're ready to launch your business, prepare a business launch communications plan to make sure you've coordinated things to maximise their impact and create a positive customer experience.
Make the most of social media
Once your business is up-and-running, factor some time for promoting your business each week. Advances in tech mean customers expect regular content and contact with businesses. One way to achieve this is through social media. Perhaps Facebook and Instagram if you're selling directly to customers, or LinkedIn if you're selling to other businesses.
Keep communication in mind – take photos to share on social media, think about what your customers might like to see or hear from you

Schedule things to save time - use a social media scheduling programme to post regular content...but don't forget you need to be around to reply to customers if they engage

Plan and publish regular content – think about content that adds value to your customer; this might be B2B articles that share your expertise and build your brand authority; or fun things in B2C like hair tutorials, drool-worthy cake photos or funny memes

Don't forget to measure engagement – this will help you work out the most effective options for your business; if people aren't engaging, you need to think about why
Take a look at our article on how to plan a social media calendar for your small business.
And there you have it...
And there you have it... Our ultimate ten-step guide to planning and starting your business. Not everything has to be done in this order. But if you make sure you cover all of these bases, you'll be on track to take on the challenge of successfully starting a business.
Our top takeaway is to read widely and research thoroughly before you start your business. Armed with the right knowledge and realistic expectations, you should be able to judge whether starting a business is right for you.